Review: Westin New York Grand Central
Attending the Starwood American Express cardmember event at the US Open
Win 30,000 Starpoints courtesy of the Starwood American Express!
---
The Starwood American Express Card occasionally offers cardmembers the opportunity to purchase tickets to "behind the scenes" events, and one of those events is at the US Open. I had the opportunity to attend the US Open last year courtesy of the Starwood American Express, and they generously invited me back this year as well.
Starwood sends out invitations to the event to cardmembers each year, and tickets ordinarily cost $165 and include access to the cardmember event in the Hospitality Pavilion, as well as tickets to some night matches.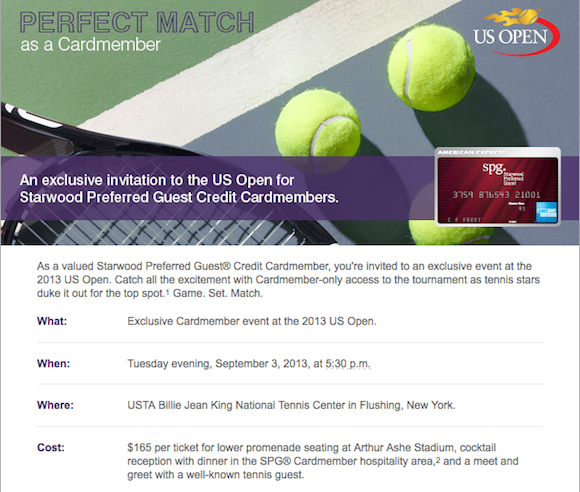 I decided to take my mom as a guest. She loves tennis, so this is just about her favorite thing in the world… not to mention she's generally awesome. This year we quite possibly had a better time than ever before, though unfortunately it came at the expense of actually watching tennis. Minor details.
The event was in the Hospitality Pavilion and we got there at about 6PM. We were welcomed at the door and given wristbands. There were also gift bags, consisting of Starwood branded hats, sunglasses, iPhone cases, etc.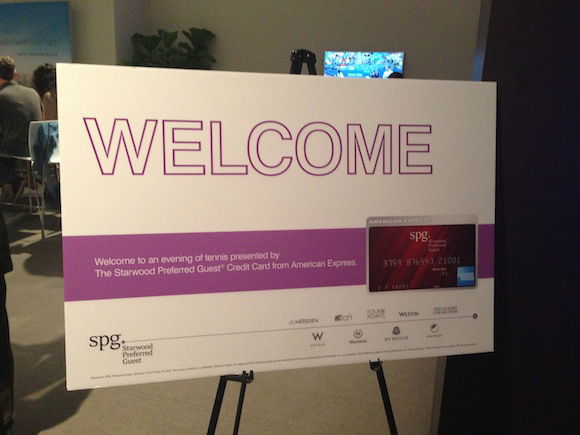 The room was pretty big and had ample seating, an open bar, and a good buffet with a dinner spread.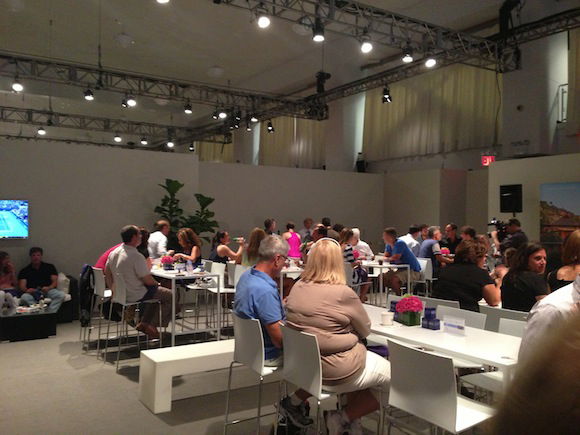 There was even a table with cupcakes that were displayed to form the "spg" logo.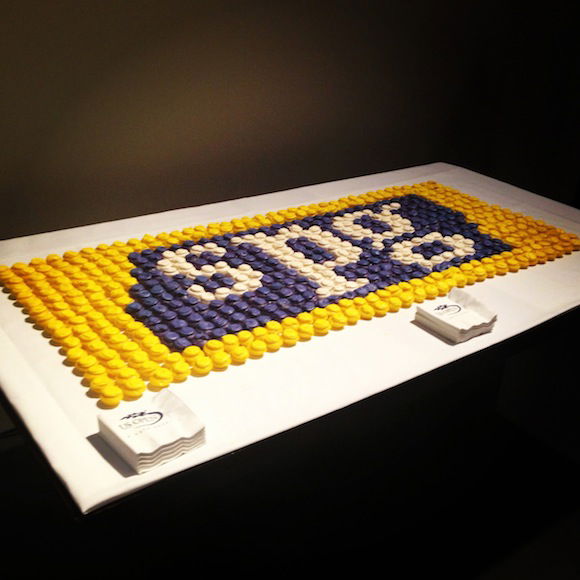 Monica Seles was the "tennis star" attending the event, so there was an interesting Q&A with her, which lasted for about 20 minutes. Afterwards she was around to sign autographs and interact with guests.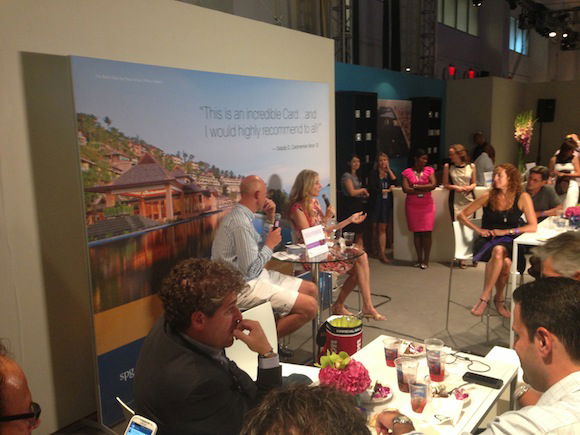 At around 7PM everyone headed out to the court to start watching the night matches, starting with the Serena Williams match. I was hanging out with my mom, Mommy Points, and her guest, and we were having a good time. The Hospitality Pavilion (and most importantly, the bar) doesn't actually close till around 10PM, so we decided to hang around for a bit. After all, there was an open bar, it was air conditioned, and based on the start of the Serena Williams match, it didn't seem to be much of a competition at all, as she won the first set in about five minutes flat.
I was sticking to non-alcoholic beverages at this point, while my mom was maybe on her third glass of wine. She mentioned she had never seen me drink before. And that's probably because I don't drink often. When I do it's usually only a glass of Krug on a plane. The last time I was drunk was in January on an Emirates flight, and in fairness that was kinda fun (minus the fact that I missed the almighty shower).
So I had a mixed drink, and in the meantime Mommy Points' friend had a different mixed drink that she said was good, so I decided to have one of those as well.
Somehow the idea of shots came up, and next thing I knew we were doing some of those. At that point I was a bit tipsy, though my mom was about three glasses of wine ahead of me and is much smaller than I am, so she was in a different world. We sat down on the couch to watch some tennis and talk, and the next thing I know my mom is resting her head on my shoulder. And by "resting" I mean, well, asleep. So we sat there for another hour or so as she napped a bit, and let's just say the rest of the evening was equally fascinating.
I took a pretty funny video of my mom, but I love her too much to post it, so…
Anyway, thanks to the Starwood American Express for making this awesome night with my mom possible — we had a blast! Best. Cardmember Event. Ever.
Stay tuned, as I'll be launching a giveaway at 11AM ET for 30,000 Starpoints!