I've been wanting to visit the Faroe Islands for years (located East of Iceland and North of the UK). I've heard it has incredible nature, and it's not nearly as overrun with tourists as the major hotspots in Iceland.
One of the reasons it's probably not as touristy is because there's fairly limited air service. Atlantic Airways is the airline of the Faroe Islands, and they're not nearly as large as Icelandair or WOW Air, for example. Atlantic Airways has a total of three planes, including two A319s and one A320.
Historically they've operated quite a few seasonal routes, but their big year-round destinations are Bergen, Billund, Copenhagen, and Reykjavik, in addition to summer seasonal flights to some other European destinations.
Media in the Faroe Islands is reporting that Atlantic Airways allegedly wants to launch some direct flights between the Faroe Islands and New York in 2019. This is according to undisclosed sources, and an Atlantic Airways representative claimed he knew nothing about this, though didn't deny the rumor either.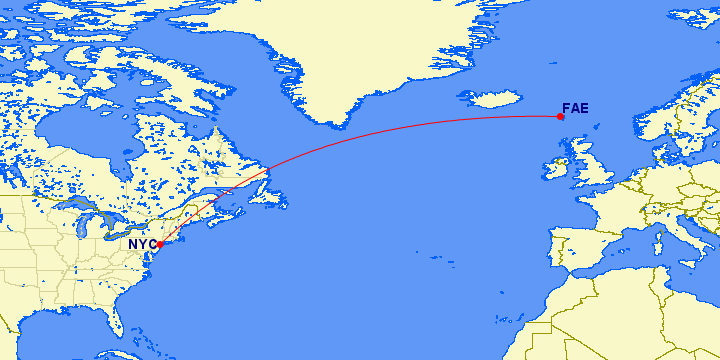 What do I make of this rumor? Unfortunately I think it's highly unlikely that this will come to fruition. In fairness, Atlantic Airways is taking delivery of an A320neo next year, which easily has the range to complete the roughly 3,000 mile flight between New York and the Faroe Islands.
I think it goes without saying that if this service did happen, it wouldn't be a daily year-round service, or anything, but rather would be a seasonal flight with limited frequencies.
Even so, I just don't see this happening, given how small their fleet is. It's one thing if they had a bigger fleet or if they served more destinations in Europe, where they could partly sell tickets using an Icelandair or WOW Air model of selling a stopover, but their route network just isn't big enough for that.
So as much as I'd love to see this happen, I don't see it happening. That being said, I feel like there is something they could do to make themselves significantly more accessible to Americans. Atlantic Airways flies to Iceland, and it's just a short 500 mile flight from there to the Faroe Islands. Neither Icelandair nor WOW Air fly to the Faroe Islands.
Logically it would make sense for Atlantic Airways to develop some kind of a partnership with one of the two airlines, so they could start selling tickets between the US and Faroe Islands using the most direct routing. Currently the only way to book a ticket from the US to Faroe Islands is to travel through continental Europe, which involves a significant amount of backtracking.
The one catch is that Atlantic Airways operates flights to REK, which is the regional airport, while Icelandair and WOW Air operate to KEF, which is the primary international airport.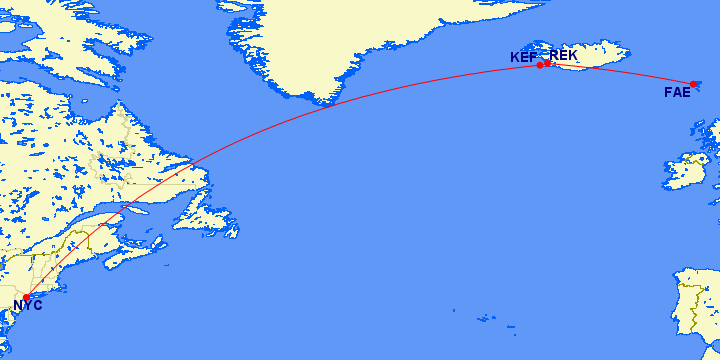 What do you think — is there any way Atlantic Airways will start flights to New York?
(Tip of the hat to Joseph, featured image courtesy of Waka77)