Airline chauffeur service for premium passengers is something which has become more widespread lately. In some instances I "get it," from the airline's perspective:
Virgin Atlantic offers it to full fare Upper Class passengers as a quirky perk which differentiates them from the competition; they also offer an onboard bar and spa with hot tub in their lounge.
Emirates and Etihad offer it so that neither airline is at a geographical disadvantage. Etihad only flies to Abu Dhabi and Emirates only flies to Dubai, as the cities are only a roughly hour drive apart. This way both airlines can reasonably sell business travelers on flying with them, regardless of whether their final destination is Abu Dhabi, Dubai, or anywhere else in the UAE.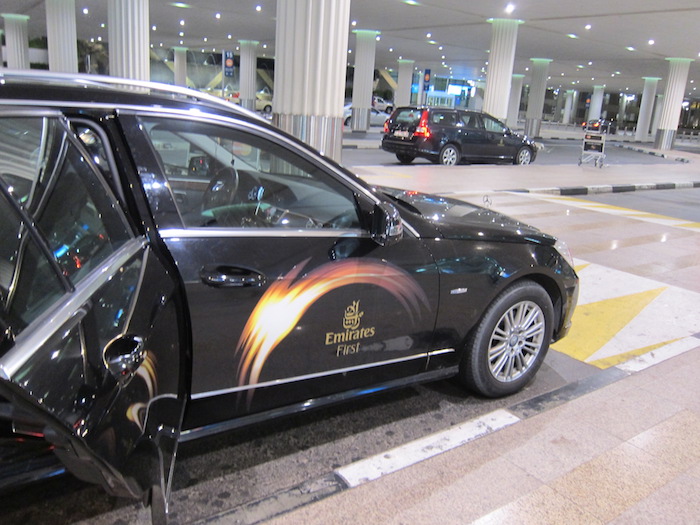 Some other airlines have started offering it over the years, though I'm not sure I totally get the business sense behind it. For airlines that restrict it to full fare customers, surely no one is paying for full fare business class because a chauffeur is included. If you can foot the bill for a super-expensive business class ticket, you can also pay for a car to/from the airport.
Anyway, the most recent airline to offer chauffeur service for a limited time is Asiana.
Through November 30, 2015, Asiana is offering full fare first & business class passengers traveling on roundtrip tickets chauffeur service upon arrival at Seoul Incheon Airport. The service is only available upon arrival, when flying in from the following cities:
Los Angeles (LAX), New York (JFK), San Francisco (SFO), Chicago (ORD), Seattle (SEA), Honolulu (HNL), Frankfurt (FRA), London (LHR), Paris (CDG), Rome (FCO), Istanbul (IST)
The service has to be requested at least 24 hours before departure, so can't be requested upon arrival.
Bottom line
It's interesting that Asiana is offering this for a limited time, presumably to see if it brings them any extra business or adds to passenger satisfaction. I'm not sure how they'd measure that over such a short period.
I suppose they could be trying to differentiate themselves from Korean, given that they don't have as extensive of a route network, but I hardly think a one-way car transfer on a full fare longhaul ticket will cause anyone to change their purchase decisions.
It's definitely a nice extra perk, though, should you be eligible anyway.
(Tip of the hat to View from the Wing)