Asiana began their longhaul A380 service between Seoul Incheon and Los Angeles as of last fall, and just recently announced that they'll expand A380 service to New York JFK as of June 13, 2015.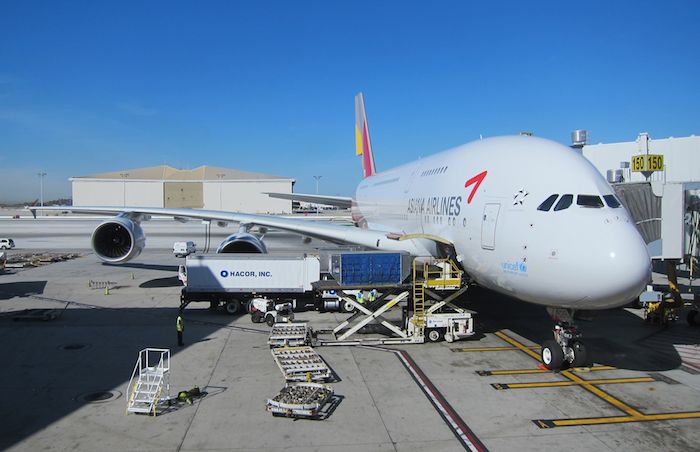 Asiana's route to New York JFK was previously operated by a Boeing 777-200ER in a three class configuration, meaning it featured a first class cabin. A majority of Asiana's 777s are in a two class configuration (without first class), so I was kind of curious which route they'd next put the three class 777 on, given that they no longer needed it for JFK. As I explained in the previous post:
Now the question remains as to which route will get the 777-200 which is currently operating the New York JFK route. This is one of the 777s with their new first class product, while most of their other 777s are in a two class configuration, without a first class cabin. So that will be a big upgrade for whichever route gets it. My money is on either the second daily Los Angeles flight or the Chicago flight.
And it looks like we finally have our answer.
First class will be introduced on Asiana's second daily Los Angeles service as of July 15, 2015.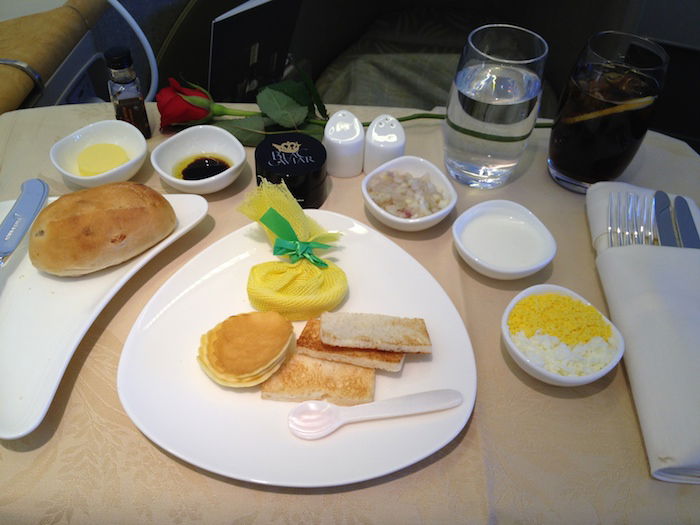 That flight operates with the following schedule:
OZ204 Seoul Incheon to Los Angeles departing 8:20PM arriving 3:50PM
OZ201 Los Angeles to Seoul Incheon departing 12:50PM arriving 5:20PM (+1 day)
This swap from a two cabin 777 to a three cabin 777 represents a net capacity cut of 52 seats — there are eight more first class seats, the same number of business class, and 60 fewer economy class seats.
Award availability in first class on Asiana's second daily LAX service is excellent, but then again Asiana is generally quite good about releasing award space.

For what it's worth, the first and business class hard products are roughly comparable on the A380 and 777, so the only advantage of the A380 is that it has a quieter cabin and is generally a smoother ride.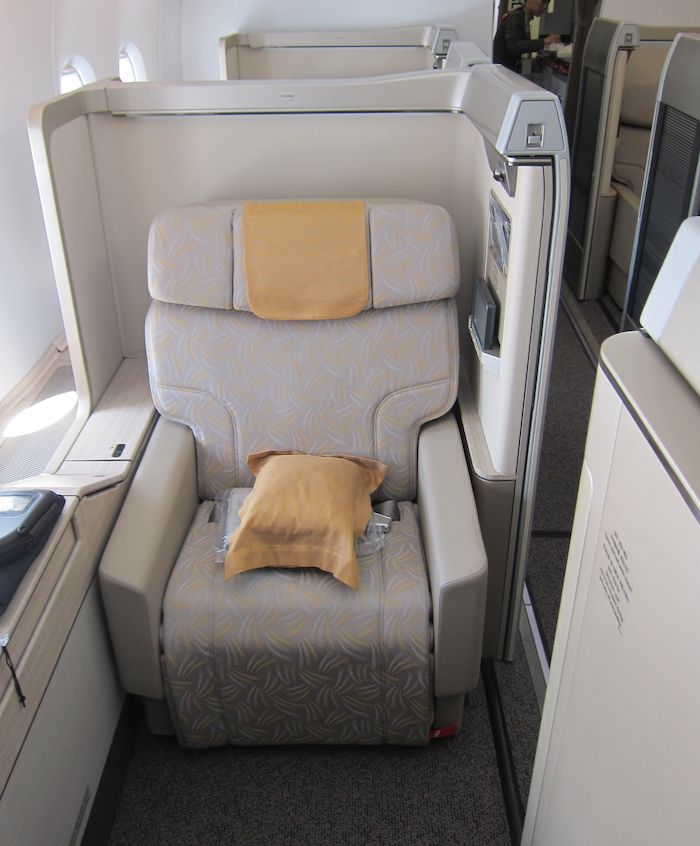 Bottom line
I think offering first class service on both daily LAX flights is a smart move, given how competitive Korean Air is on that route. Besides, it's nice to have another flight which allows access to the excellent Star Alliance First Class Lounge LAX.