…really, really good.
On my way from Singapore to Kuala Lumpur a few days ago I flew Singapore Airlines, simply because it was included as part of the award ticket from the US. While the flight was perfectly pleasant, it didn't quite live up to the high standards that Singapore usually sets for themselves, given that I wasn't even offered a beverage of choice.
I had to make my own way to Singapore yesterday to catch my connecting flight, so looked at options. I had originally considered taking Jetstar or a bus, both of which were fairly cheap. However, Sri Lankan business class was $150 all-in. While not the best bargain and I wouldn't usually pay a ~$70 premium for business class on a 45 minute flight, I figured it would be worth it so that I can check another airline off my list.
The problem is, Sri Lankan isn't on my "been there, done that" list, as I had anticipated, but rather on my "woah, gotta do that again" list. They were shockingly good.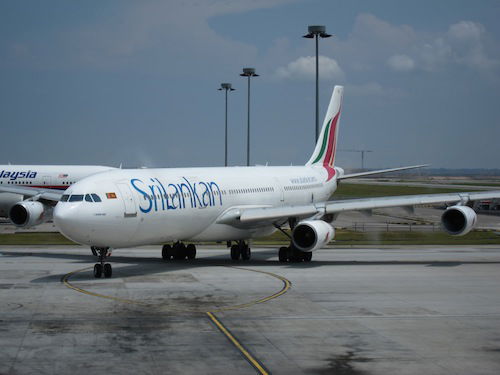 For one, the flight attendants were stunning. And I mean stunning. They had beautiful uniforms with the most bizarre makeup, though they're stunning either way. They were warm, hospitable, efficient, and professional.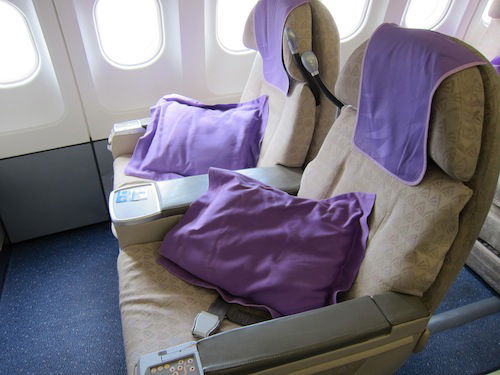 The load in business class was 6/18 (though at least a dozen people tried to self upgrade). Shortly after takeoff was the choice of paninis (either veggie or chicken). I went with the chicken panini, which was warm and surprisingly tasty. I also got a beverage of choice and was even offered a refill. The service is definitely better than Singapore on the route, but then again, the flight wasn't full.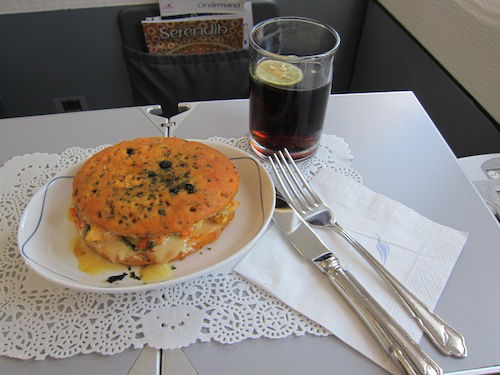 Last but not least, they have some classy glassware. 😉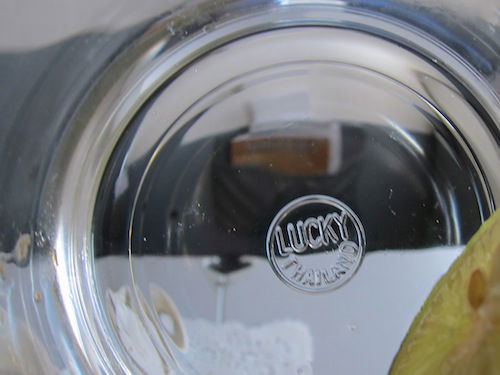 Anyway, I'm intrigued. After flying Sri Lankan I not only want to fly them again, but want to visit the country.
A full trip report is on the way when I get back. I haven't even begun to talk about the skills (or lack thereof) of Sri Lankan's pilots.