Western Australia sure is seeing a lot of growth with long haul flying lately, in particular with Qantas recently launching nonstop flights from Perth to London.
All Nippon Airways has just announced that they'll launch daily nonstop flights between Tokyo Narita and Perth as of September 1, 2019. The airline will operate flights with the following schedule:
NH881 Tokyo Narita to Perth departing 11:10AM arriving 8:15PM
NH882 Perth to Tokyo Narita departing 9:45PM arriving 8:25AM (+1 day)
ANA will be using a Boeing 787-8 for the route, featuring just 184 seats, including 32 business class seats and 152 economy seats (yes, these planes are really sparsely configured, especially when you consider they're just in a two cabin layout).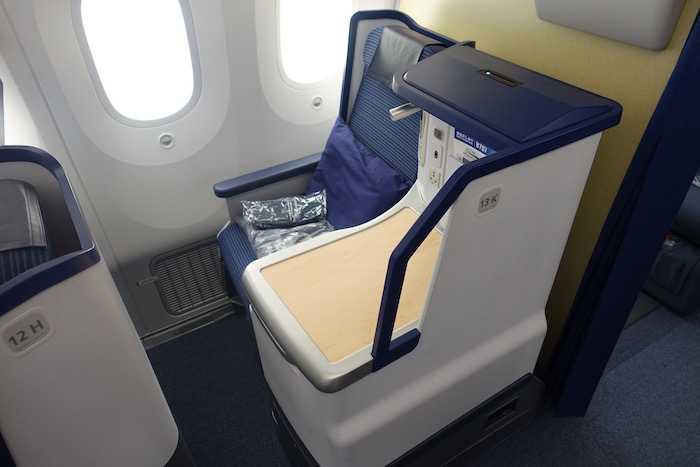 ANA's 787 business class
The flight will cover a distance of 4,919 miles, and is blocked at 10hr5min southbound and 9hr40min northbound.
With this route, ANA will become the first Japanese airline to fly to Perth, and for that matter this is only ANA's second destination in Australia, after Sydney.
There are a few things I find especially interesting here:
This could be a good option for those looking to travel one-stop between Perth and the US, but the schedule isn't really optimized for US connections (since most flights from the US arrive at Narita in the afternoon; it looks like connections to Europe might work better in some cases
Mainland Chinese airlines have been expanding like crazy, but as of now the only mainland Chinese airline flying to Perth is China Southern
Qantas flew nonstop between Perth and Tokyo until 2011, but ended the route at that point
Bottom line
Generally I think ANA is pretty conservative with their growth, so seeing them be the only airline to fly between North Asia and Western Australia is exciting. They're certainly using the right plane for it — a 787 with under 200 seats — so I'm very curious to see how this pans out.
What do you make of ANA's new flight between Narita and Perth?