Last week I wrote about ANA's significant schedule changes.
More first class service to more destinations!
With these schedule changes, ANA upgauged select routes to Boeing 777-300ERs, signifying the introduction of first class service (in the process their Paris route is losing first class service, though).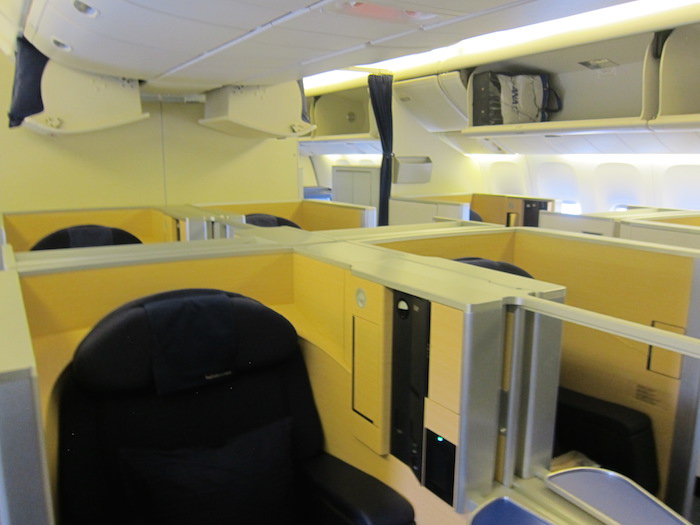 A
ANA's 777-300ER first class cabin
These new 777-300ER routes include the following:
Tokyo Narita to Singapore NH801/802 as of March 29, 2015
NH801 Narita to Singapore departing 6:05PM arriving 12:05AM (+1 day)
NH802 Singapore to Narita departing 5:50AM arriving 2:00PM
Tokyo Narita to Seattle NH178/177 as of May 6, 2015
NH178 Narita to Seattle departing 5:55PM arriving 11:15AM
NH177 Seattle to Narita departing 1:15PM arriving 3:40PM
Tokyo Haneda to Frankfurt NH203/204 as of May 7, 2015
NH203 Haneda to Frankfurt departing 12:55AM arriving 6:05AM
NH204 Frankfurt to Haneda departing 12:10PM arriving 6:35AM (+1 day)
Tokyo Narita to Houston NH174/173 as of June 12, 2015
NH174 Narita to Houston departing 11:15AM arriving 9:30AM
NH173 Houston to Narita departing 11:20AM arriving 3:20PM (+1 day)
First class award availability wide open
For whatever reason ANA was slow to actually update the GDS to reflect these aircraft substitutions.
Anyway, ANA has finally updated all of these routes, and first class award availability is wide open across the board.
ANA is releasing two first class seats on virtually every flight between Tokyo Narita and Singapore:
They're also releasing two first class seats on virtually every flight between Seattle and Tokyo Narita:
Meanwhile on Houston to Tokyo Narita they're releasing one first class award seat most flights:
And for what it's worth, first class award availability on ANA in general continues to be excellent, which is a trend we've seen for a while now. Generally they only release one first class seat per flight, though, and not two.
Best way to redeem miles for ANA first class?
Premium cabin Star Alliance redemptions aren't nearly as lucrative as they used to be, given that most of the best options have been devalued in the past few years.
Let's look at the cost of a New York to Tokyo to Singapore first class award, for example. United MileagePlus would charge 130,000 miles for that ticket one-way with their devalued Star Alliance partner award chart:
Meanwhile Air Canada Aeroplan would charge 105,000 miles plus fuel surcharges of $300+:
Avianca LifeMiles charges 99,000 miles without fuel surcharges under their devalued award chart, which is probably the best way to book this:
Bottom line
ANA has one of my favorite first class products, so it's great to see that offering not only expanded to more cities in the US, but also for travel within Asia. I expect that ANA will offer full first class service on the flight to Singapore, including Rimowa amenity kits, caviar, pajamas, etc.

ANA's first class caviar service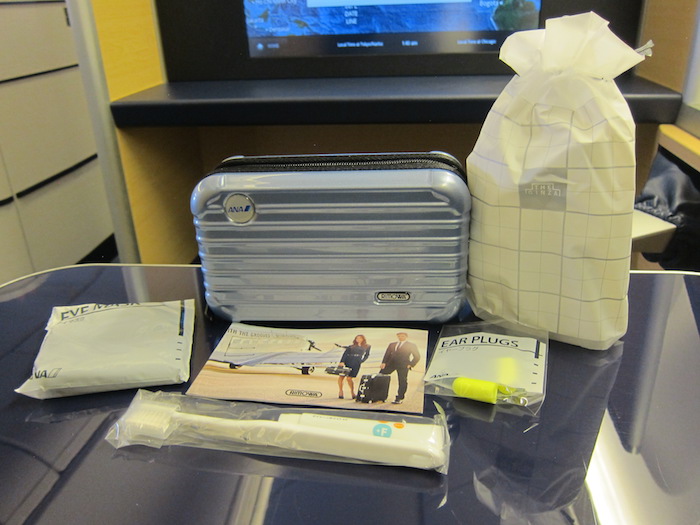 ANA's Rimowa amenity kit

I just wish the Star Alliance premium cabin redemption rates nowadays were more lucrative…
Do you plan on booking an award ticket on one of these new ANA first class routes?