Update: LifeMiles has reached out to clarify that there's just a 15% bonus, and not two 15% bonuses that stack. That being said, for a while the additional 15% bonus was automatically being added, but LifeMiles states that this was a mistake in the system that has now been corrected. You can find the original post below.
At the moment there's an opportunity to stack two promotions to receive a 32%+ bonus when transferring points from the US Amex Membership Rewards program to the Avianca LifeMiles program. This can be useful for Star Alliance premium cabin redemptions.
Transfer Amex points to LifeMiles with huge bonus
At the moment the Amex Membership Rewards program is offering a dozen different transfer bonuses, which is something we've never seen before. Among these offers is that you can receive a 15% bonus when transferring Amex Membership Rewards points to Avianca LifeMiles.
The transfer ratio is usually 1,000:1,000, but through September 30, 2021, you can transfer points at a 1,000:1,150 ratio.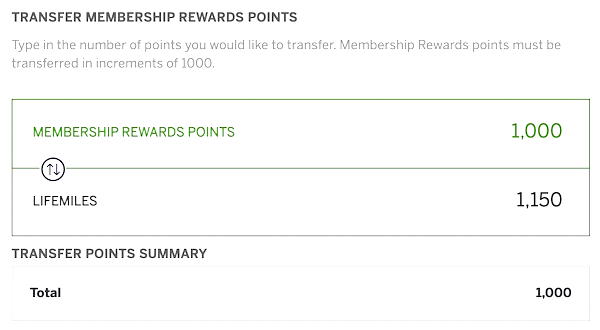 As it turns out, it gets much better than that. Separately from the above offer, through September 30, 2021, the LifeMiles program is offering a further 15% bonus on points transfers from Amex.
When I initially saw this email from LifeMiles, I assumed LifeMiles was just promoting Amex's transfer bonus. However, that's not the case — the terms make it clear that the 15% bonus is "over the Membership Rewards transfer rate."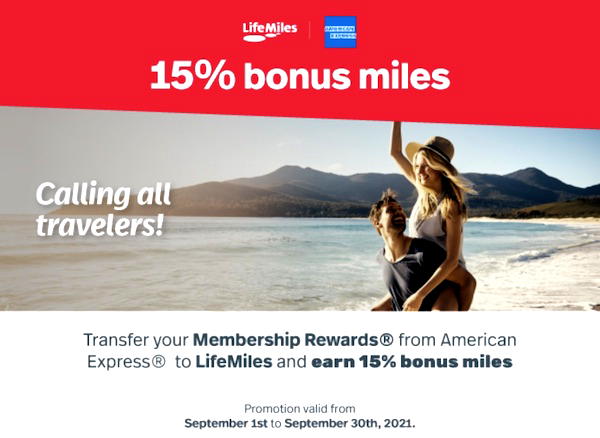 Sure enough, when I transferred points, I received a 15% bonus on top of the 15% bonus. In other words, 1,000 Amex points turned into 1,150 LifeMiles, and then LifeMiles added another 15% bonus, for a total of 1,323 LifeMiles.

That's pretty awesome! Note that there's no registration required for either offer, no limit on how many points you can transfer, and no limit on how many bonus points you can earn. While LifeMiles offers transfer bonuses with some frequency, this is the biggest I recall seeing.
This has the potential to be an awesome opportunity, though I'd mention that LifeMiles are fairly easy to come by. LifeMiles often sells miles at a discount, which can be a great deal, and on top of that LifeMiles is transfer partners with Amex Membership Rewards, Capital One, and Citi ThankYou.
Is earning LifeMiles worth it?
Avianca is in the Star Alliance, which means you can redeem LifeMiles on all Star Alliance airlines (which is what makes the program so great). To give a few examples of one-way premium cabin redemption rates (there are no fuel surcharges on any awards):
US to Europe in business class costs 63,000 miles
US to Europe in first class costs 87,000 miles
US to Southeast Asia in business class costs 78,000 miles
US to North Asia in first class costs 90,000 miles
Sometimes there are even promotions on redemptions, which can offer even more value.
Personally I wouldn't typically speculatively transfer points, but this is the best transfer bonus we've ever seen, so I'm tempted. This could be a great value, whether you're looking at traveling in first class on All Nippon Airways or Lufthansa, or are looking at traveling in business class on a countless number of airlines.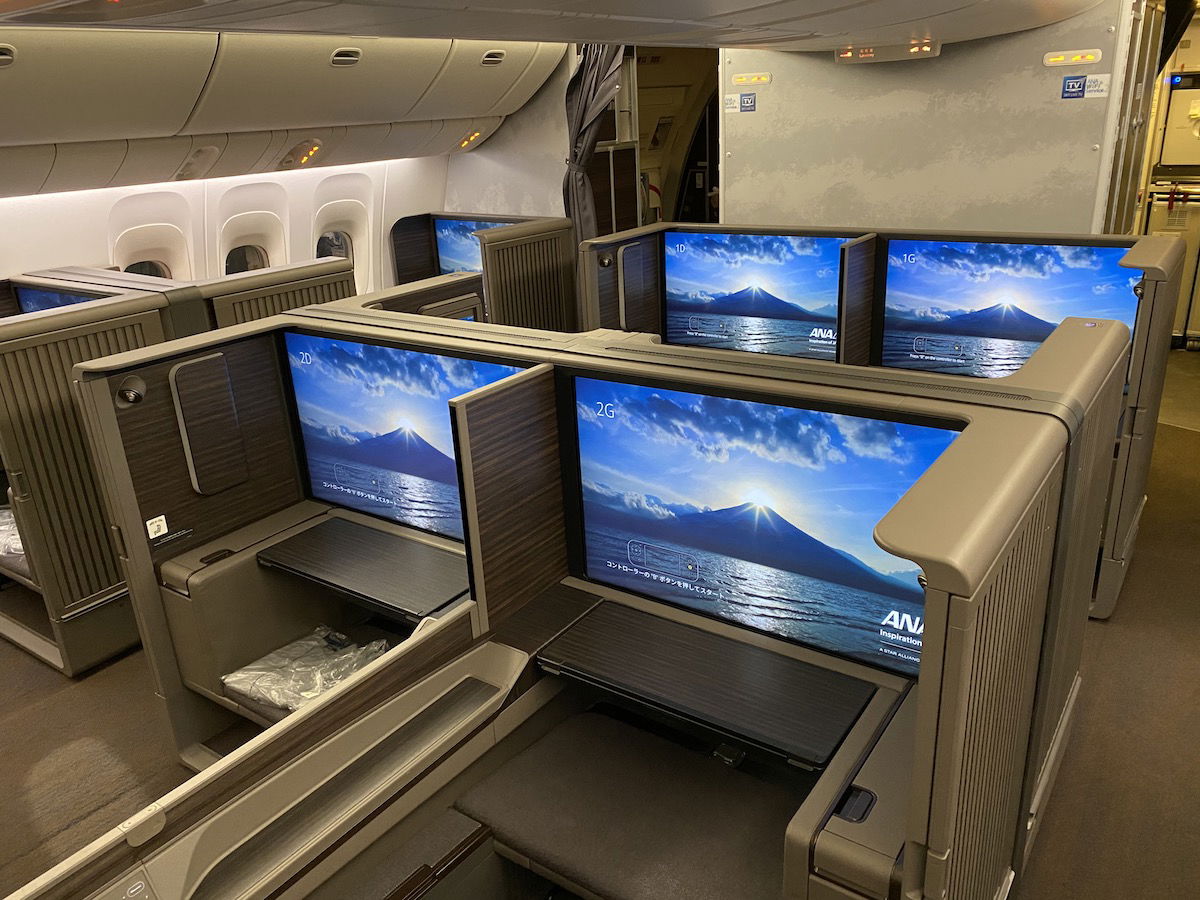 In some cases LifeMiles doesn't have access to the same award availability as Star Alliance partners, for better or worse. Occasionally the program doesn't have access to partner awards that other airlines have access to, and in other cases the inverse is true.
That's why I always recommend doing some "dummy" award searches before acquiring miles in a program, so you can get a sense of how award availability lines up with your needs.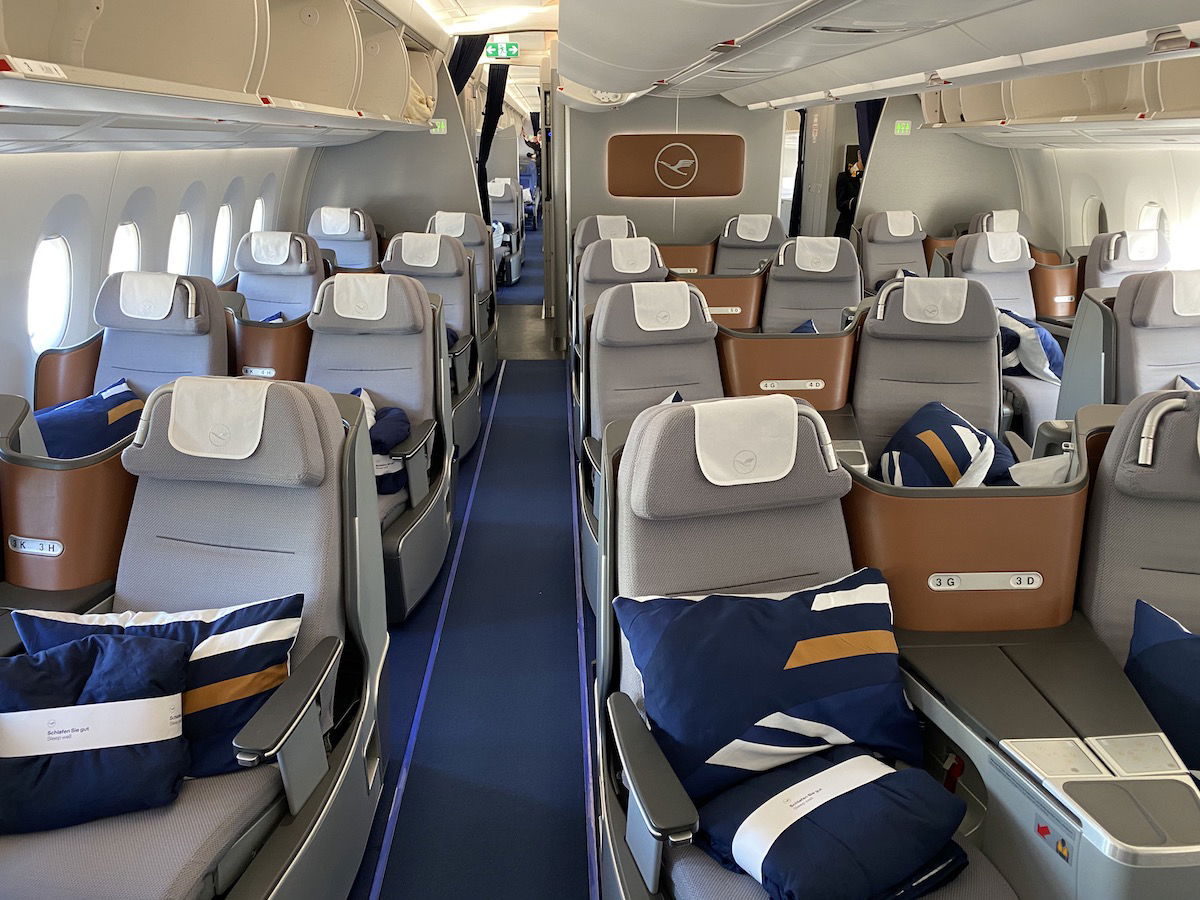 While Avianca is in Chapter 11 bankruptcy, the airline has received further funding, and the LifeMiles program is also separately managed and owned. While I don't think it's going to happen here, see this post to learn more about what happens to airline miles if an airline goes bankrupt.
Bottom line
Right now you can receive a 32%+ bonus when you transfer Amex Membership Rewards points to LifeMiles. This can be done by stacking the 15% Amex bonus to LifeMiles with the further 15% bonus being offered on LifeMiles' end.
Personally I use LifeMiles all the time for premium cabin Star Alliance redemptions, and find the program consistently offers great value. While I wouldn't usually speculatively transfer points, I'm very tempted at this rate. For a one-way transatlantic ticket, we're talking about 48,000 Amex points in business class or 66,000 Amex points in first class.
Do you plan on converting Amex points into LifeMiles with this bonus?
(Tip of the hat to Dan's Deals)