As a Canadian, it's sometimes frustrating to see all the options available to our southern neighbours (that's right, with a "u", get used to it) to redeem Amex reward benefits. On this side of the border, Amex only has eight airline and hotel transfer partners, and of those, only Air Canada's Aeroplan and British Airways Avios (and arguably Marriott Bonvoy) really provide good value.
However, Amex Canada has made an effort to compensate for the dearth of options with its Fixed Points Travel Program. Launched in response to similar offerings on the popular RBC Avion and CIBC Aventura cards, the program can offer excellent value – if you know how to use it.
How the American Express Fixed Points program works
As the name implies, the Fixed Points Travel Program offers cardholders the opportunity to redeem a fixed number of points for a fixed amount of cash to spend on airline base fare. Of note, this program can be used with either Amex Membership Reward Points (which are earned with cards like The Platinum Card®) or Amex Membership Reward Select Points (earned with the American Express Cobalt® Card).
Redemption options range from 15,000 points for $300 towards an economy flight on popular routes such as Calgary-Vancouver and Toronto-New York), to 250,000 points for $4,500 to spend on a business class ticket anywhere in the world. Redemption is easy, with a search and booking tool built into the Amex Membership Rewards website.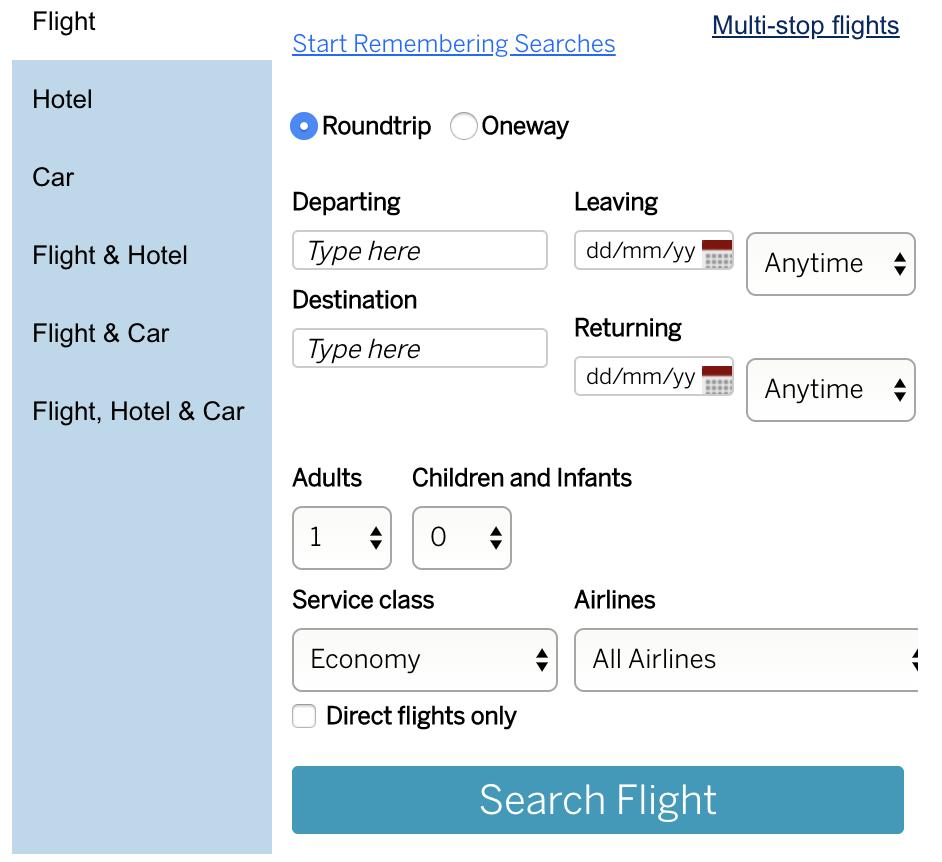 There are no blackout dates for this program, as it's just a fixed amount of cash to spend on a ticket, but higher pricing during busy travel times means ticket prices may exceed the limit for your route, leaving you to pay the remainder.
The Fixed Points Travel Program doesn't cover taxes or fees, so redemptions will cost you at least some cash unless you use the Flexible Points Travel Program to cover them (which you should not do, as it's a terrible value at 1 cent per point).
One disappointing limitation is that the Fixed Points Travel Program only applies to round-trip tickets, so no one-way or multi-city fares are available when using it. If you search for a non-eligible trip on the Amex website, it will return options using the Flexible Points Travel Program, which as noted, is awful.
Another benefit of the Fixed Points Travel Program is that you are applying your points towards a paid ticket, which means your reward travel can earn you qualifying miles. A great perk for anyone looking to top off their requalification.
The nitty-gritty
Here are the full award charts (in Canadian dollars, of course) — I've added notes about the maximum value you can get with each redemption option:
Economy award chart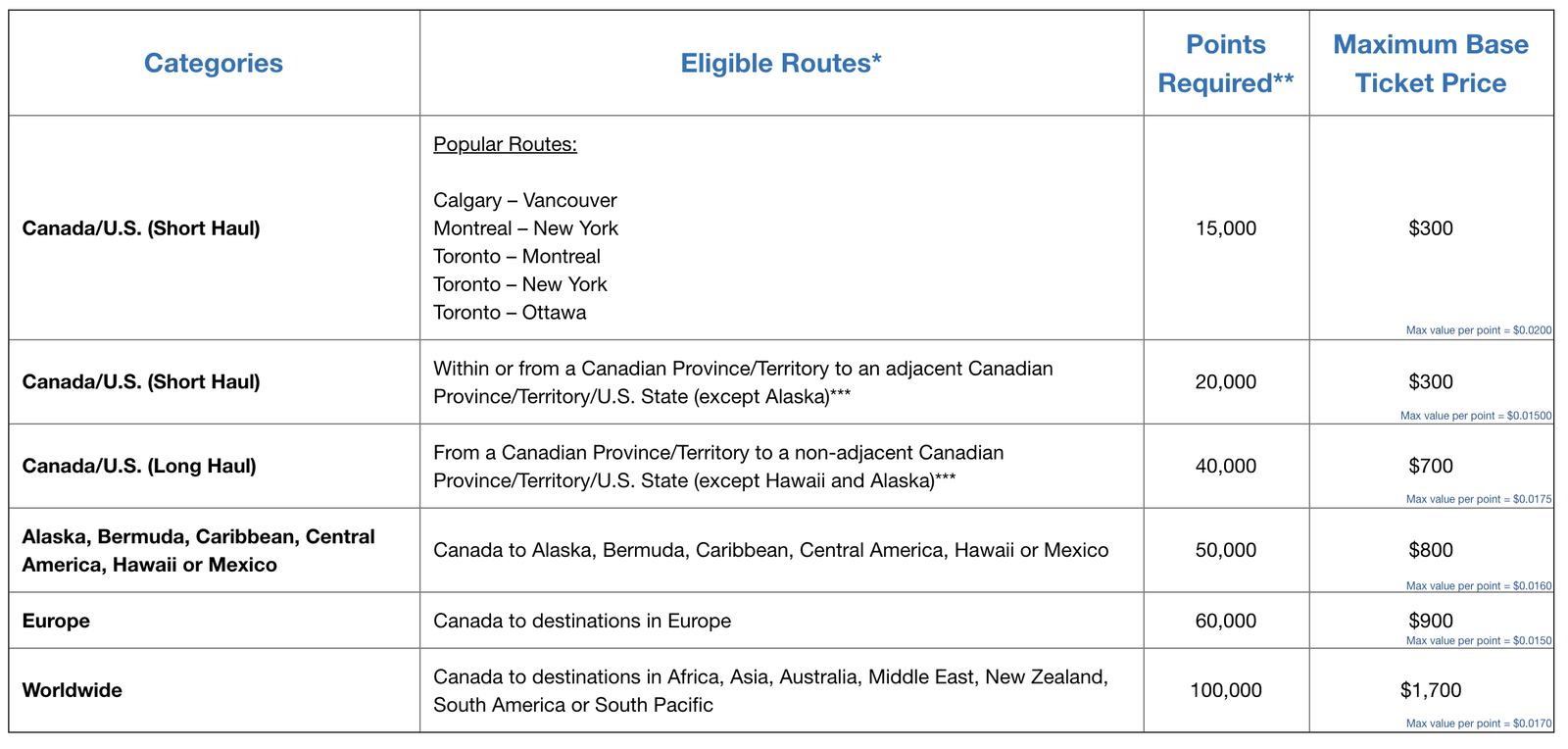 Business/First award chart

Values range from a low of 1.5 cents per point to a high of 2 cents per point, with most falling in the 1.6 – 1.8 cent range. Given that Ben values Aeroplan miles at 1.85 cents (1.4 USD), and Avios at 1.73 (1.3 USD), these redemptions represent a decent use of Canadian Membership Rewards points, even without taking bonuses into account.
You can find the fine point details on the program on the Amex Canada website.
The best fixed points redemption values
Bigger numbers are better when we're talking value, and therefore the highest value possible from the Fixed Points Travel Program is Popular Route redemptions, giving a maximum of 2 cents per point. However, regardless of route, that maximum value only occurs if you are redeeming when the base ticket price is at or above the spending limit, allowing you to utilize the entire amount.
As an example, here are 3 different redemption options for Calgary-Vancouver, a Popular Route which has a redemption limit of $300.
Option 1 — the base fare is $242, so your 15,000 points are only worth 1.61 cents each: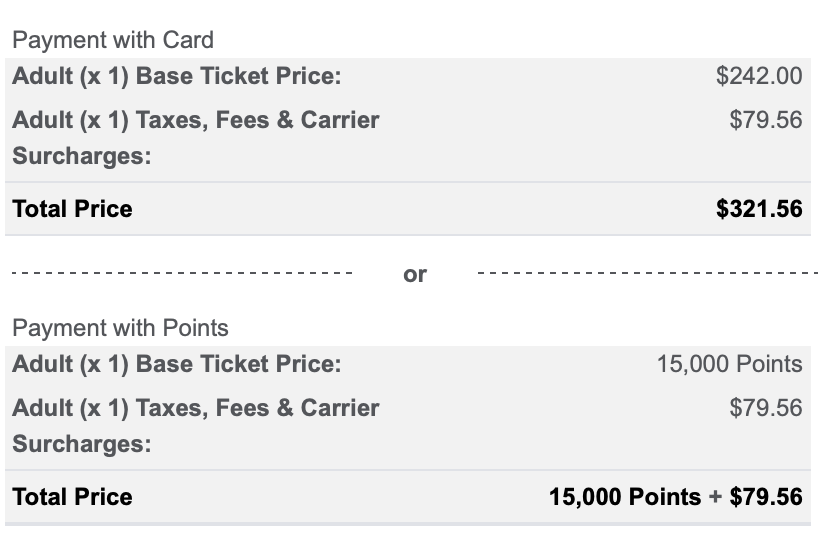 The second option has a base fare of exactly $300, so your points are worth the maximum 2 cents each possible on a Popular Route redemption: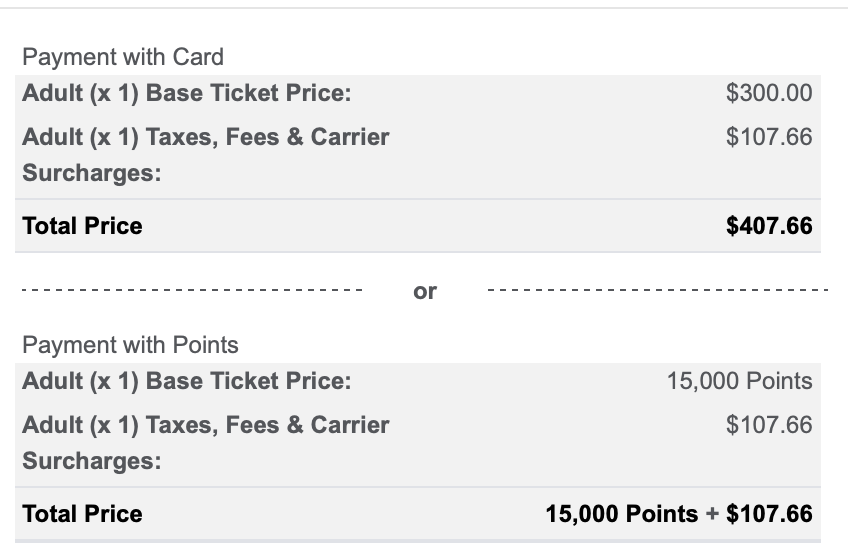 The last option has a base price of $484, so you'll also get the full 2 cent value, but also need to pay the $184 in additional base fare beyond the $300 limit. In each case, you also need to pay the taxes and fees on the ticket.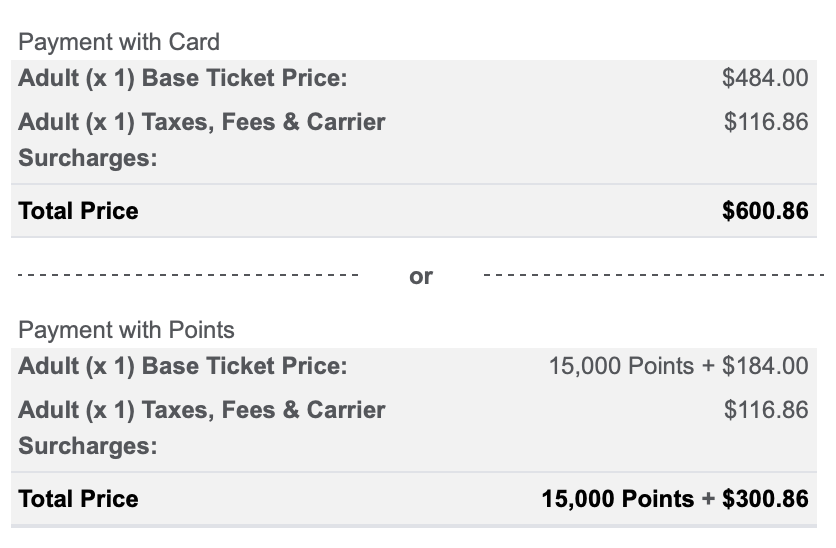 As you can see, the value of redemptions can vary greatly depending on the pricing of the underlying ticket you're looking to purchase. The best thing you can do is keep the program in the back of your mind every time you're booking a trip, and be alert when booking higher-priced to trips to high-value destinations.
Making the fixed value program work for you
Where the program really shines is in combination with the Amex Canada Cobalt Card, which offers a variety of point multipliers and bonus opportunities that can greatly increase the possible return.
The most generous Cobalt point multiplier is the 5x points on food and beverage spend, up to $30,000 per card year. Multiplied by the base redemption value, you're looking at a return of 7.5 to 10 cents per food-and-beverage-dollar spent towards your next trip.
That's a solid option for simple redemptions, and is well-worth considering as a way to reduce travel expenses without having to get too deep into the world of miles and points.
Canadians, have you ever used the program before? And Americans, is this something Amex USA should look at?