With the economy improved and US airlines making record profits, loyalty programs sure don't feel quite as rewarding as they used to.
Revenue versus loyalty
Airlines seem to be all about rewarding revenue as opposed to loyalty. While there's of course merit to rewarding high revenue flyers, I think there's a risk in focusing too much on it.
We've seen both Delta SkyMiles and United MileagePlus switch to revenue based programs for 2015, whereby they'll be awarding redeemable miles based on revenue as opposed to miles flown.
Airline revenue and inventory management is incredibly complex, and there's something to be said for the person that might not be flying full fare first or business class, but that's still consistently paying a premium to fly their preferred carrier. Especially in comparison to someone that's flying paid first class due to a corporate contract where they don't have a choice, or someone that's choosing an airline purely because on the schedule.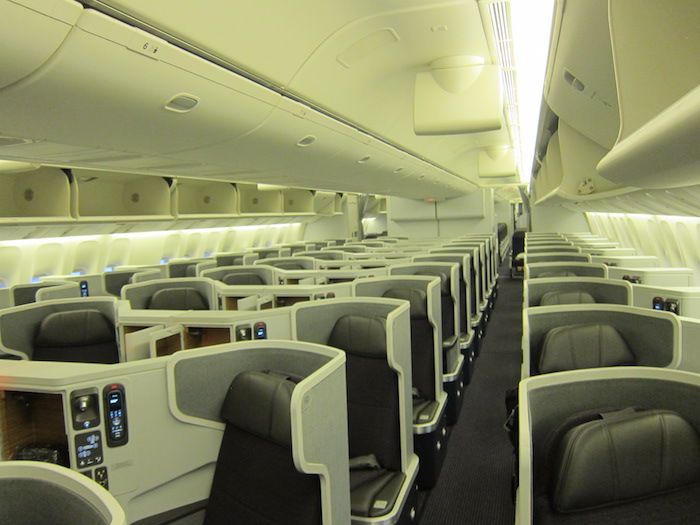 American will reward premium cabin travelers
American AAdvantage just announced a promotion for 2015 which is quite possibly the greatest slap in the face I've seen to Delta SkyMiles and United MileagePlus.
American wants to reward high revenue flyers as well… but they want to do that without taking away something from everyone else.
For travel between January 1 and December 31, 2015, American will be awarding bonus redeemable miles to those booking paid premium cabin tickets.
The bonus varies based on:
Your AAdvantage status
Your fare class flown (discounted business or full fare first/business class)
The distance of your flight (greater or less than 3,000 miles)
American will be awarding anywhere from 250 to 12,000 bonus AAdvantage miles per segment flown, as follows:
Non-elite AAdvantage members

Non-elite Dividend Miles members
AAdvantage Gold & Platinum

Dividend Miles Silver, Gold, & Platinum
AAdvantage Executive Platinum

Dividend Miles Chairman's Preferred
Medium and Short-haul flights less than 3,000 miles
Discounted Business Class Z*, I
n/a
250
500
Medium and Short-haul flights less than 3,000 miles
First / Business Class F, A, P, C, J, R, D
250
500
1,000
Long-haul flights greater than 3,000 miles and JFK-SFO/LAX
Discounted Business Class Z*, I
n/a
1,000
3,500
Long-haul flights greater than 3,000 miles and JFK-SFO/LAX
First / Business Class F, A, P, C, J, R, D
3,000
6,000
12,000
The promotion is valid for travel on all American and US Airways marketed and operated flights (including codeshare flights between the two carriers), and American and US Airways marketed flights that are operated by partners, including British Airways, Iberia, Finnair, Japan Airlines, and Qantas.
Registration is not required for this promotion, and bonus AAdvantage miles should post to eligible accounts automatically. Previously booked travel qualifies for the promotion, as long as it's flown in 2015.
Keep in mind that this bonus is in addition to American increasing the bonus miles earned for travel in paid business class as of January 1, 2015. As part of the new AAdvantage program, members will earn a 50% bonus for travel in paid business class, rather than a 25% bonus.
Here's how Suzanne Rubin, President of AAdvantage, describes the promotion:
President, AAdvantage Loyalty Program Suzanne Rubin said: "As the largest airline in the world, with a global network that spans 54 countries, our frequent flyer program must also be the best in the business. A mile flown continues to be a mile earned in AAdvantage, and now we're going to reward customers even more when they purchase a First or Business Class ticket."
Hey Delta! Hey United!
Bottom line
Game. Set. Match. American.
This is how you reward high revenue flyers. Not by taking away something from 80% of members, but rather by actually offering incremental benefits to the people who spend the most with your airline.
Now we just have to hope that this is actually the direction they're headed, and not a temporary distraction. American AAdvantage really has the opportunity to differentiate themselves from the competition, and I hope they seize that opportunity.
Kudos, American! I don't think I could be feeling much better about the AAdvantage program at this point.
What do you think of this promotion, especially in comparison to the changes at Delta and United? Will it impact who you fly with?