American Airlines has just announced a potentially interesting partnership with an entertainment company.
Earn AAdvantage Miles With Vivid Seats
American AAdvantage members can now earn three or more miles per dollar spent with Vivid Seats, thanks to a new partnership between the two companies. For those of you not familiar with Vivid Seats, it's the world's largest independent marketplace for tickets to live sports, concerts, and theater events.
The process of earning miles for your purchases is super easy:
Visit american.vividseats.com
Select tickets to your favorite event
Enter your AAdvantage number
Earn miles on your ticket purchase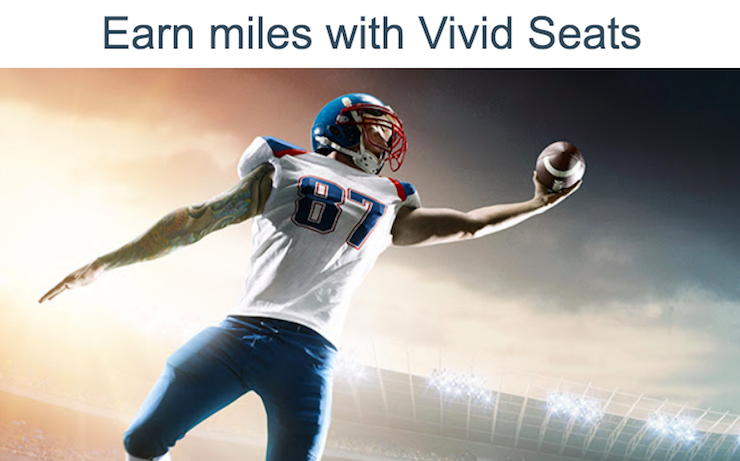 I'd note that in reality this isn't too different than all of the merchants that American has in the AAdvantage eShopping portal, where you can earn bonus miles for purchases you make with their partners. Essentially those retailers are willing to pay a commission for purchases made through a partner, and I imagine this is a similar setup.
You Can Also Earn 8% Cash Back With Vivid Seats
While this is the first partnership I know of between Vivid Seats and an airline, earlier this year a partnership was announced between Vivid Seats and the Capital One® Savor® Cash Rewards Credit Card, offering 8% cash back on all Vivid Seats purchases, through January 2022.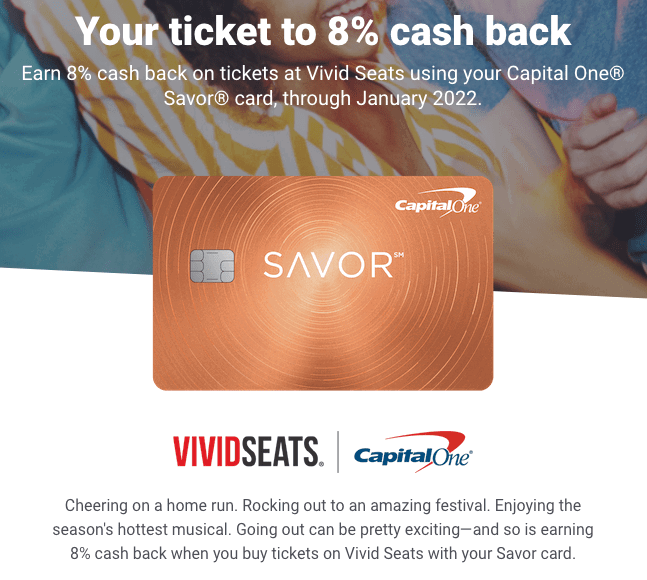 The card already offered 4% cash back on entertainment, so that's like an extra 4% cash back.
Note that these two offers are mutually exclusive — in both cases you have to buy your tickets through the customized link (either from American or Capital One), as this is working similarly to a shopping portal.
Summary
You can now earn at least 3x AAdvantage miles per dollar spent with Vivid Seats. If you're someone who attends a lot of live events (concerts, sporting events, etc.) this partnership could be worth keeping in mind.