I'm writing this post not because I'm trying to be an armchair CEO and tell the airline they're doing something wrong, but rather because I'm genuinely curious if anyone has an explanation.
If there's one thing that US airlines have gotten good at, it's filling just about every seat on a plane. They've gotten so good at it that I get genuinely giddy when I get an empty middle seat in economy nowadays, as it's quite rare (well, except between Los Angeles and Toronto).
Airlines are also great at optimizing capacity to meet projected demand, which can be done by adjusting the type of plane that's scheduled to operate a route, or changing up the frequencies. Of course there are other motivations with which airlines operate routes:
In certain business markets it can make sense for an airline to operate a route even if it individually loses money, as it's part of the bigger picture objective of operating a route network that will lure business travelers
In some markets cargo can be lucrative, so even though the cabin might not be full, the airline is making a killing off of what's in the belly
This brings me to what must be American's strangest narrowbody routes within North America. I recently helped Ford book a ticket from Los Angeles to Cabo, and my jaw dropped when I saw the seatmap only a few days out — there were only a couple of dozen seats taken. I assumed that had to be a one-off, or else American would have adjusted capacity.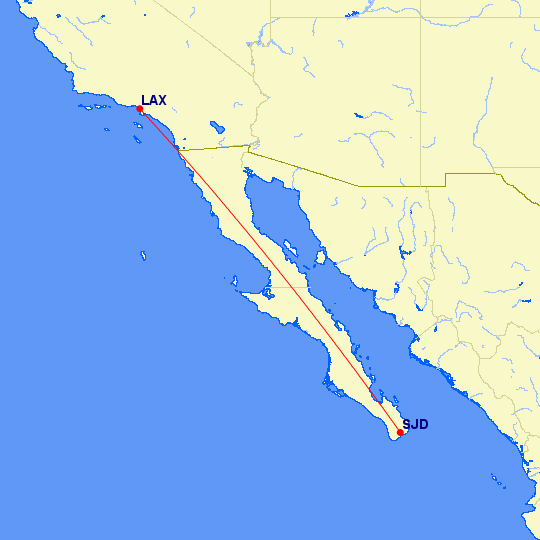 American operates in the market twice daily with Boeing 737s, and since then, I've looked at the flight every single day. That flight wasn't an exception, but rather was the norm. I've looked at the seatmaps up until departure, and best I can tell, not a single day did business class go out full, even after accommodating non-revs.
As far as economy goes, just how empty is it? Let's take a look at the two flights today from Cabo to Los Angeles. The flight where the door is about to close has 10 seats taken in economy.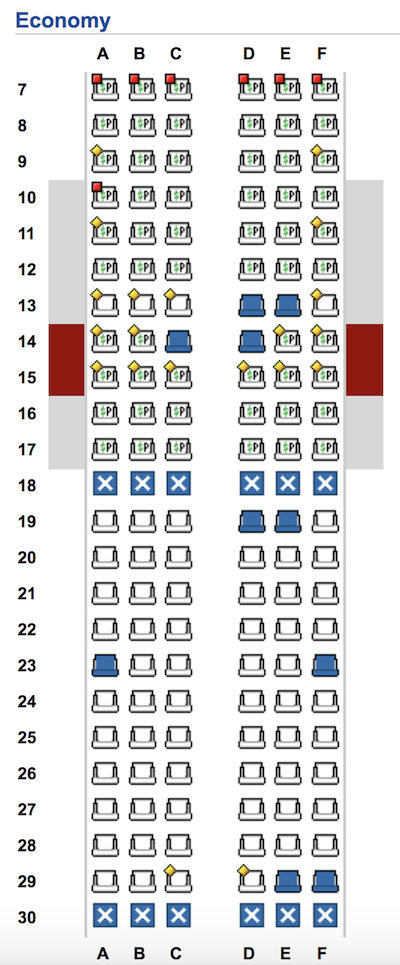 By comparison the flight this evening is packed to the gills, and has 23 seats taken.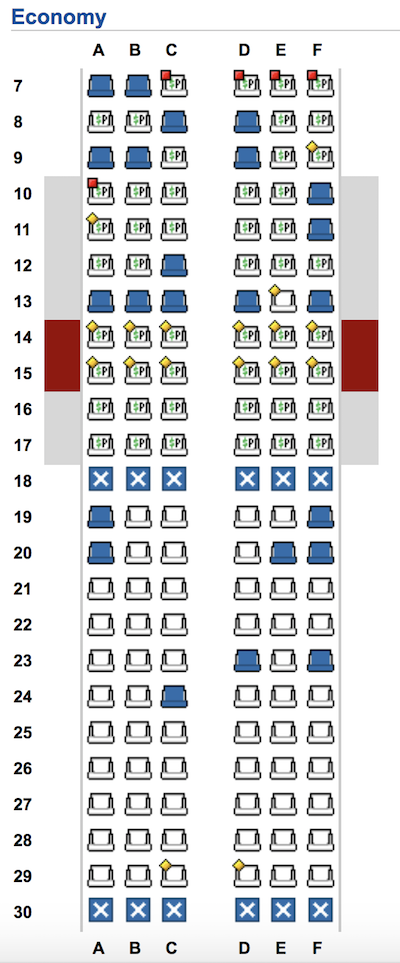 Like I said, I get that sometimes on a one-off basis flights will be empty, and I bet that as we progress into mid-March, this flight will be packed, as this is no doubt a popular spring break flight.
However, I find it truly puzzling that American has operated two daily flights pre-spring break, given that the flights seem to be really empty. It's not unusual for airlines to adjust capacity even by the week, so you'd think that for the past several weeks they wouldn't have operated twice daily flights that are mostly empty.
Anyone have any insights here? Is this a huge cargo route (it seems unlikely, but…)? Does American not care about taking a loss on the route for a few weeks prior to spring break? Why not adjust capacity down from two flights to one flight per day?