Reader Marco asked the following question in the "Ask Lucky" forum:
Lucky, what would you consider an adequate gratuity to the server at the American Flagship First Dining? I am flying to LHR from Miami in January and want to do the right thing. Thank you in advance.
It's an interesting question, so I wanted to address it in a blog post.
American's Flagship First Dining
This year American has opened Flagship First Dining at three airports — New York JFK, Miami, and Los Angeles. In 2018 they plan to open two more of these, in Dallas and London.
I'm really impressed by what American has done, as they're offering a true restaurant quality dining experience in an airline lounge. Not only are the food and drinks generally very good, but what I love most about these lounges is how quiet they are. They're an oasis from the rest of the lounge, and it sort of amazes me that this is a concept that a US airline is offering.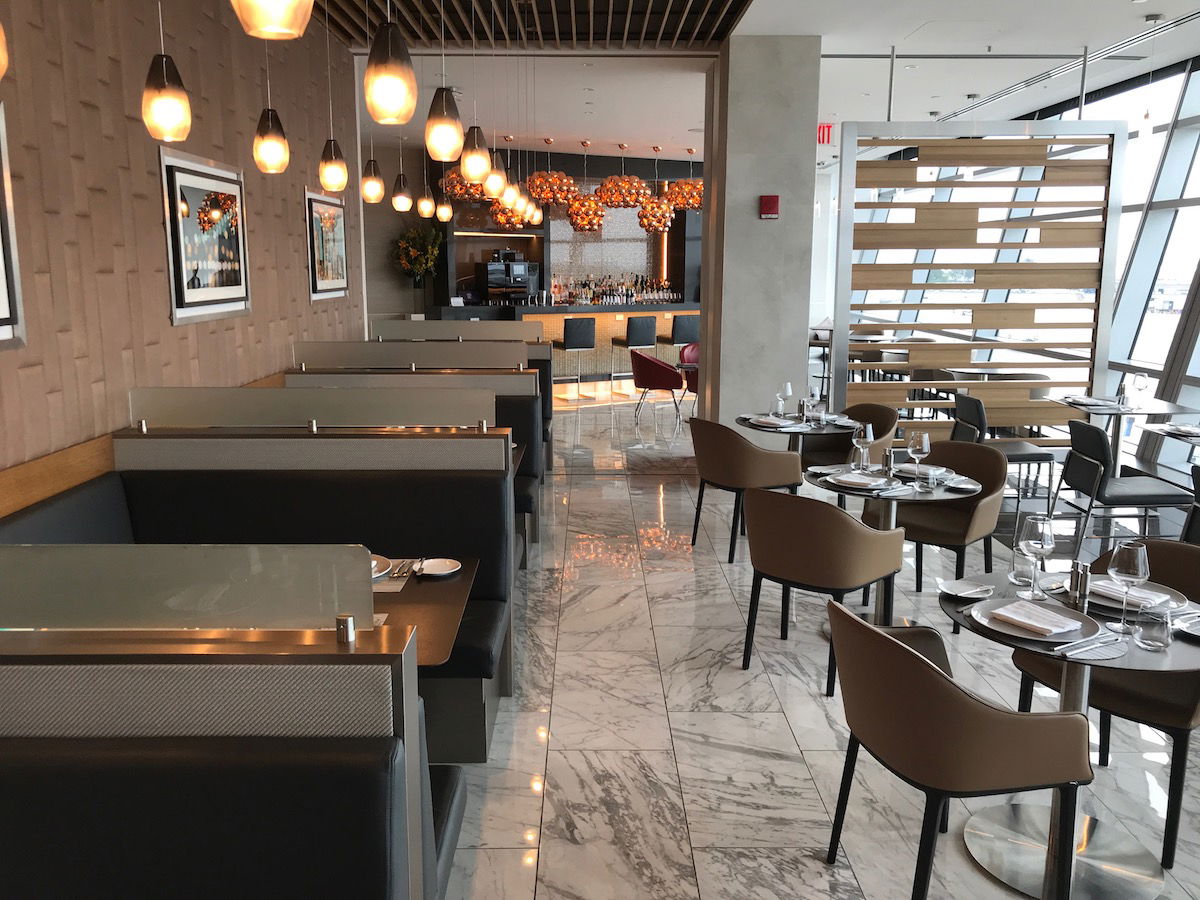 Tipping is a hot topic
Before I answer the question, let me acknowledge that tipping can be a controversial topic, and people have strong opinions on this one way or another.
I understand why many people don't like tipping. They think it's silly for people to be reliant on tips to make a living, and that by tipping we're continuing this vicious cycle.
I don't disagree to some extent. Do I love the US tipping culture? Of course not. But I care more about people making a fair living and being able to support their families, than I care about making some point on principle and taking a "stand" against tipping.
In restaurant environments I personally don't mind the tipping culture. Either way servers need to be paid, so either the cost is going to be built into the food or be paid separately, and with the latter method servers have more of an incentive to go the extra mile. For example, I find service in restaurants in the US to be consistently more attentive than in Europe, for example.
But yes, I recognize outside of restaurant environments the tipping culture can get annoying (the expectation that you have to tip someone in a hotel if they open a door for you, etc.).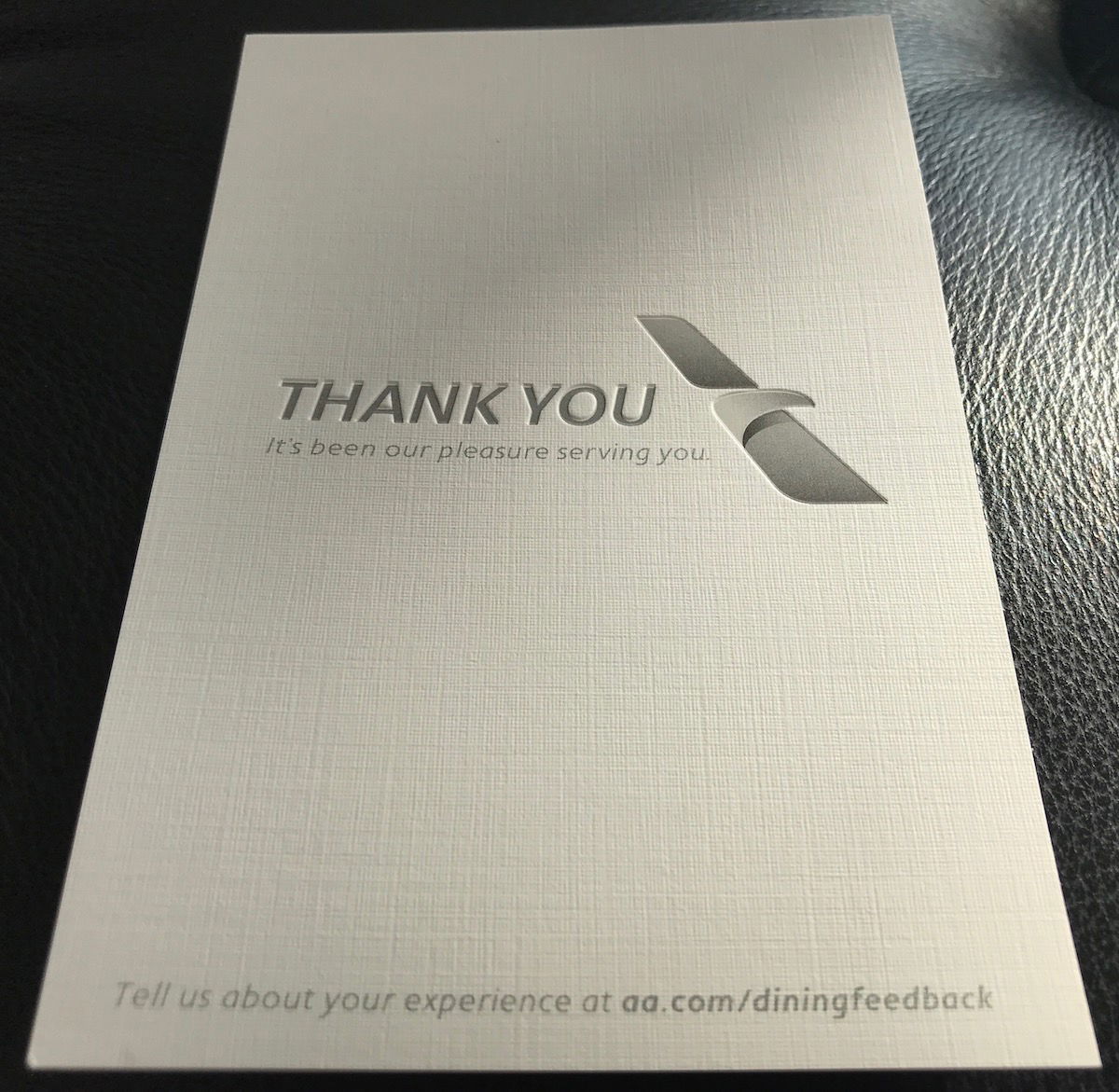 Is tipping expected in Flagship First Dining?
Based on my conversations with people from American when the first Flagship First Dining location opened, tipping is appreciated but not expected. That's to say that I suspect the servers are paid at least minimum wage. So they don't rely on tips to make minimum wage, but they rely on tips to make a livable wage (which in many places is way above the minimum wage, especially in cities like Los Angeles and New York).
So for me, the decision to tip is simple — if I have an amazing meal inside a lounge run by a US airline, I'll absolutely tip, just as it's appreciated when you leave the bartender a buck if they make you a drink in an airline lounge in the US.
What's the appropriate amount? The truth is that I think the servers appreciate any tips, because based on my observations a vast majority of people don't tip. So I think even a $5 tip would be greatly appreciated. Personally I've tipped $20 every time I've used Flagship First Dining. In reality that's probably less than 15-20% of the "fair value" of the meal, given that I have drinks, multiple courses, etc. But at the same time the employees at least make minimum wage, so I don't really feel like anything above that is necessary. Of course it's an arbitrary amount, but to me it just feels right.
So personally that's what I feel comfortable with, and if you're having multiple courses and multiple drinks, what I'd recommend (if being asked).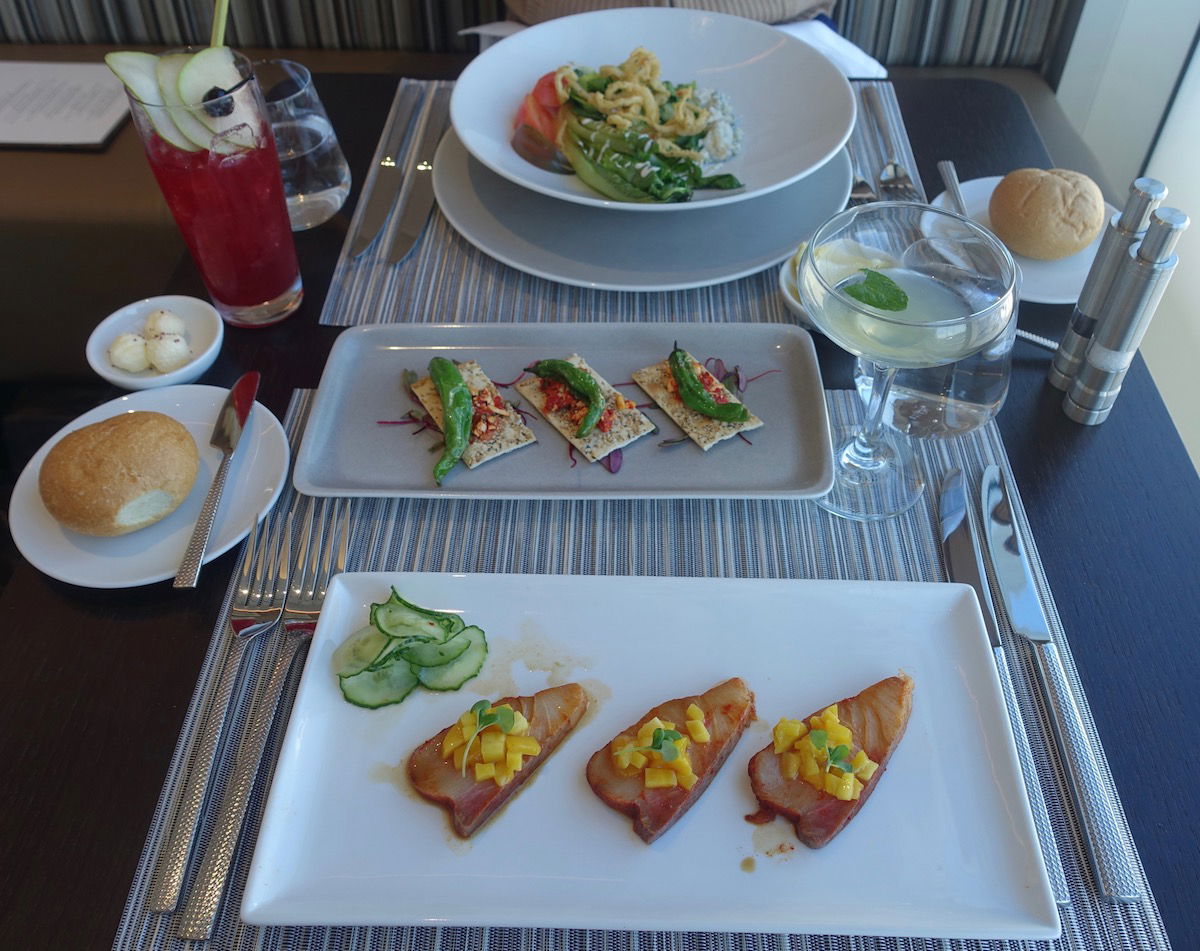 Bottom line
Tipping in Flagship First Dining is appreciated, but not expected. I totally respect people who choose not to tip, and for that matter I think it's worth specifically mentioning that Air Canada's Flagship Suite in Toronto has a policy of not tipping servers (even though you'd typically still tip in restaurants in Toronto).
While I wish American would pay the servers more so that tips aren't needed to subsidize their living, I'm happy spending $20 for great service if I have an amazing meal in lounge. After all, we can't have very high expectations of the service if they're basically making minimum wage and don't receive any tips.
Where do you stand on tipping for a dining experience in a US airline lounge?