As one of the 12 "experts" for American Express' Points for Presents campaign, I was asked to give advice to a reader about how they should spend their Membership Rewards points. Reader LeiolaB asked the following:
Lucky! This is a great idea! I have a boss who seems to have everything. I'm always looking for unusual items for birthday and Christmas gifts for him; I could really use your help! Last year, we gave him an acre of land on the moon; its been a bit tough to top that one this year. I look forward to seeing what great items are going to show up! Thanks!
Now, an acre of land on the moon may be tough to top, though fortunately there are a wide variety of things you can use your Membership Rewards points for.
For 30,000 Membership Rewards points you could get your boss a hot air balloon ride. If things go badly there's a chance he may just visit his acre of land on the moon (or is my understanding of science a bit off?).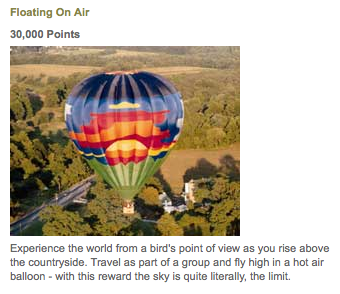 If your boss hasn't been nice to you the past year, how about spending 540 Membership Rewards points on a FarmVille Purple Cow? If he sends it to the moon it will produce milk which will yield a farmer six coins, and may produce a purple calf if placed in a Nursery Barn. He'll be the richest land owner on the moon.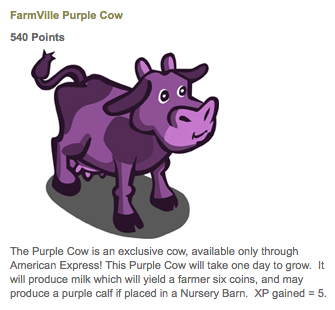 Or if he has been a really good boss, how about a catered dinner for two in his home?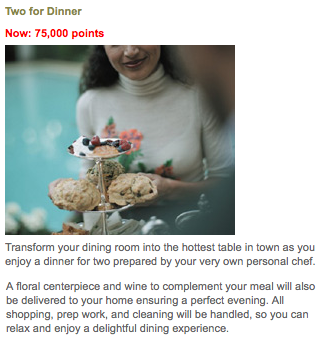 Or, how about a telescope for 24,240 Membership Rewards points from which he can see his acre of land on the moon?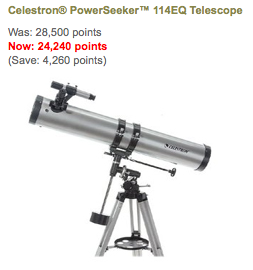 Or, if you're like me and like to spend points on experiences, here's one other idea. Why not book him a four night trip to Hawaii using your points? I've asked LeiolaB where her boss lives and she said San Diego, so that works out perfectly.
Membership Rewards is presently offering a 30% transfer bonus to British Airways, and they charge just 12,500 Avios for a one-way between San Diego and Hawaii for travel on their partner, Alaska Airlines. So for 50,000 Avios (40,000 Membership Rewards points) you could book him and a guest roundtrip to Hawaii on Alaska Airlines, as follows:

Then take advantage of the 35% transfer bonus Membership Rewards is offering to Virgin Atlantic to rack up some Hilton points. Transfer 56,000 Membership Rewards points, which will net you 75,600 Virgin Flying Club miles. Then you can transfer those to Hilton at a 1:2 ratio, netting you ~150,000 Hilton Honors points.
If you have a Hilton Honors American Express credit card, that would be enough for four nights at the Hilton Hawaiian Village using an AXON award.
Then if you really want to hook up your boss, get him some $50 Roy's gift cards for 5,000 Membership Rewards points each, as there's a Roy's within walking distance of the hotel.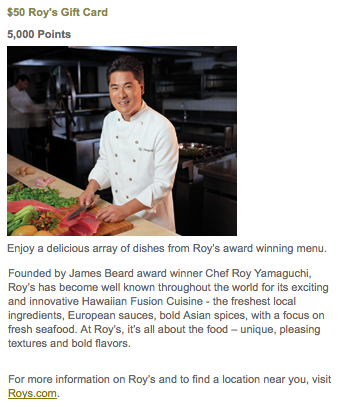 And remember, should your boss decide to take you as his guest, you may be entitled to compensation.
Disclosure: I was selected by American Express to help educate consumers about how to use Membership Rewards points. As such I was paid for my services as an ambassador, but all gift choices selected and opinions about the gifts and American Express are my own.