It appears as if American Express is hoping to open a Centurion Lounge at Miami Airport soon. Via The South Florida Business Journal:
American Express wants to build a high-end lounge at Miami International Airport for its most affluent cardholders.

The company has requested Miami-Dade County approval for a 8,500-square-foot lease and $5 million to $6 million in company-funded capital improvements to the former British Airways lounge space in the North Terminal, which has been unoccupied since 2007. AMEX would pay $1 million annually for 10 years with two five-year extension options.

…

"At a cost upwards of $500 per square foot, the Centurion lounge will feature signature elements such as a 'living wall' of plants, high end furniture, plush built-in nooks, noise-buffering private workstations, a communal library table and conversational areas for guests to relax, order beverages or be served complimentary signature 'bites.' American Express partners with renowned local chefs to develop upscale regional cuisine and has already identified a James Beard award winner in Miami who focuses on locally sourced ingredients and a Latin fusion menu. The companion Centurion 'exhale' spa offers complimentary massages, facials and manicures as well as spa-like showers with upscale toiletries. The Centurion lounge will also feature a family room stocked with books, games, DVDs and video games. High-speed Wi-Fi, high-definition televisions, and electrical outlets and USB ports near every seat are standard."
This is awesome news. American Express Platinum/Centurion cardmembers lost access to American Airlines Admirals Clubs as of March 22, 2014. That news sucked, though on the plus side American Express opened an amazing Centurion Lounge at Dallas DFW Airport, which is way nicer than any Admirals Club anywhere. The lounge features plenty of seating, "real" food, and even mini-spa treatments.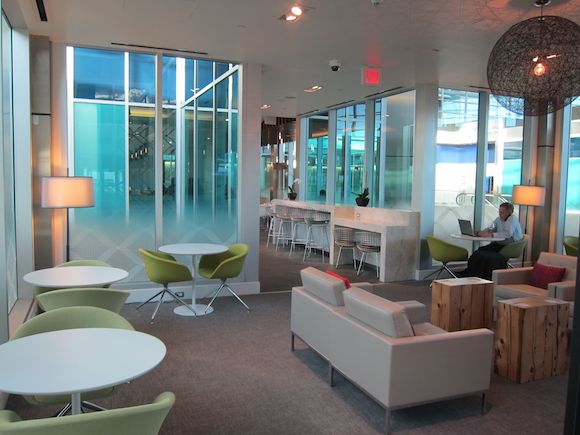 DFW Airport AmEx Centurion Lounge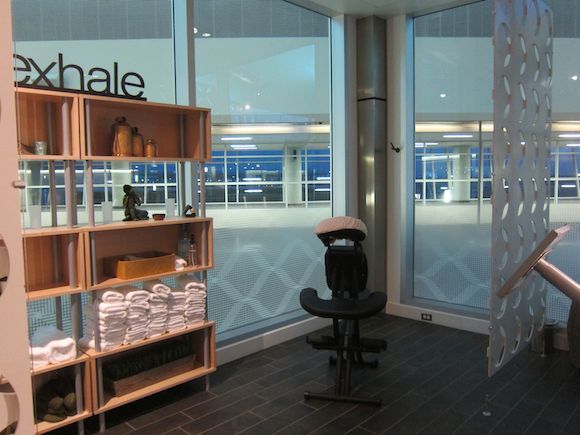 DFW Airport AmEx Centurion Lounge Exhale Spa
American Express presently also has a Centurion Lounge at Las Vegas Airport, and they plan to open two more at San Francisco Airport and at New York's LaGuardia Airport soon.
I don't know the timeline yet on the new club in Miami, though it sure is exciting news.
(Tip of the hat to Chase)