In September 2015, American and Delta discontinued their interline agreement. An interline agreement is one of the lowest levels of cooperation between airlines, as it's less involved than a joint venture, an alliance, a partnership, or a codeshare agreement.
An interline agreement simply allows tickets to be sold on multiple airlines, and allows an airline to rebook you on another airline in the event of irregular operations.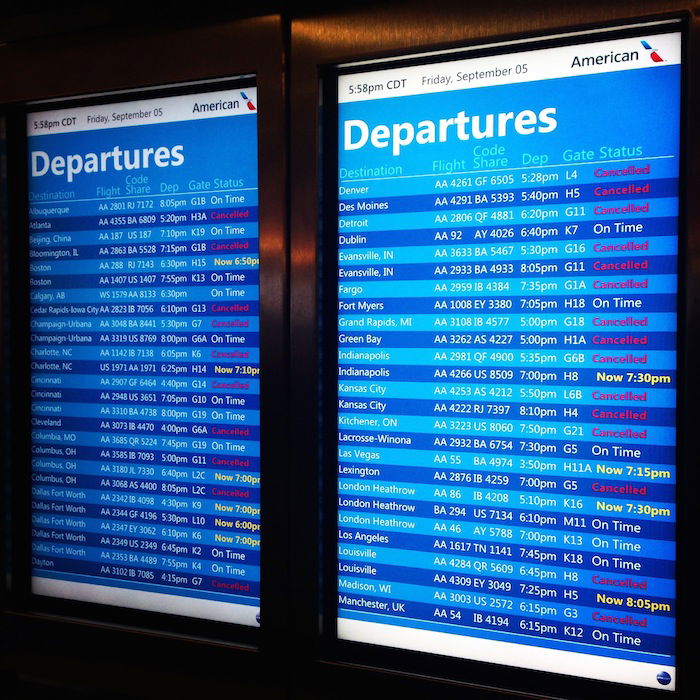 Interline agreements are standard industry agreements, and the reason that American and Delta cut their interline agreement was because Delta was unwilling to agree to the standard terms. Per a memo sent to American employees at the time:
One tool that we use to help get customers back on their way during irregular operations are the interline agreements we have with various carriers that allow us to reaccommodate passengers on other airlines at a negotiated rate. These agreements also allow airlines to book, sell, ticket, and check baggage on one another. Interline agreements are common across the industry and they generally include a standard, discounted rate for calculating how much is owed by one carrier to another to use their seats during irregular operations.

In April of this year, participating airlines across the industry agreed to new rates for moving customers between carriers during irregular operations. Delta recently decided to go outside of that joint agreement and negotiate an individual agreement with American. We have been unable to come to terms on an agreement with Delta and, as a result, have mutually agreed to end our interline agreement effective September 15. From that date, neither airline will offer interline services to each other, including the ability to rebook passengers at discounted rates on the other carrier when flight disruptions occur. (Note that we will continue to honor valid tickets already purchased on or before September 14 through the existing interline agreement, so there will be no changes there.)
Delta considers themselves to be the "on-time machine," so since they had better operational performance than other US carriers, they decided they didn't need to help other airlines when things go wrong. The irony is that in the past couple of years Delta has had some of the biggest operational meltdowns of any US airline, and they really screwed their customers with the lack of an interline agreement, since they couldn't rebook people on other airlines.
Well, there's some good news on this front. As noted by the always knowledgable @xJonNYC, American and Delta are restoring their interline agreement as of today, Wednesday, January 24, 2018. Per a memo:
The reinstatement of the Delta agreement adds another tool to help us reaccommodate customers impacted by disruptions; however, we should continue to work to keep American customers on American.

In the event this is not possible, every effort should be made to reroute using a Joint Business carrier or oneworld partner first.

Please use the existing protection order below as guidelines:

American
Joint Business carrier
oneworld partner or non-oneworld partner
Other airlines (including Delta)

No phone call is required to Delta to confirm availability.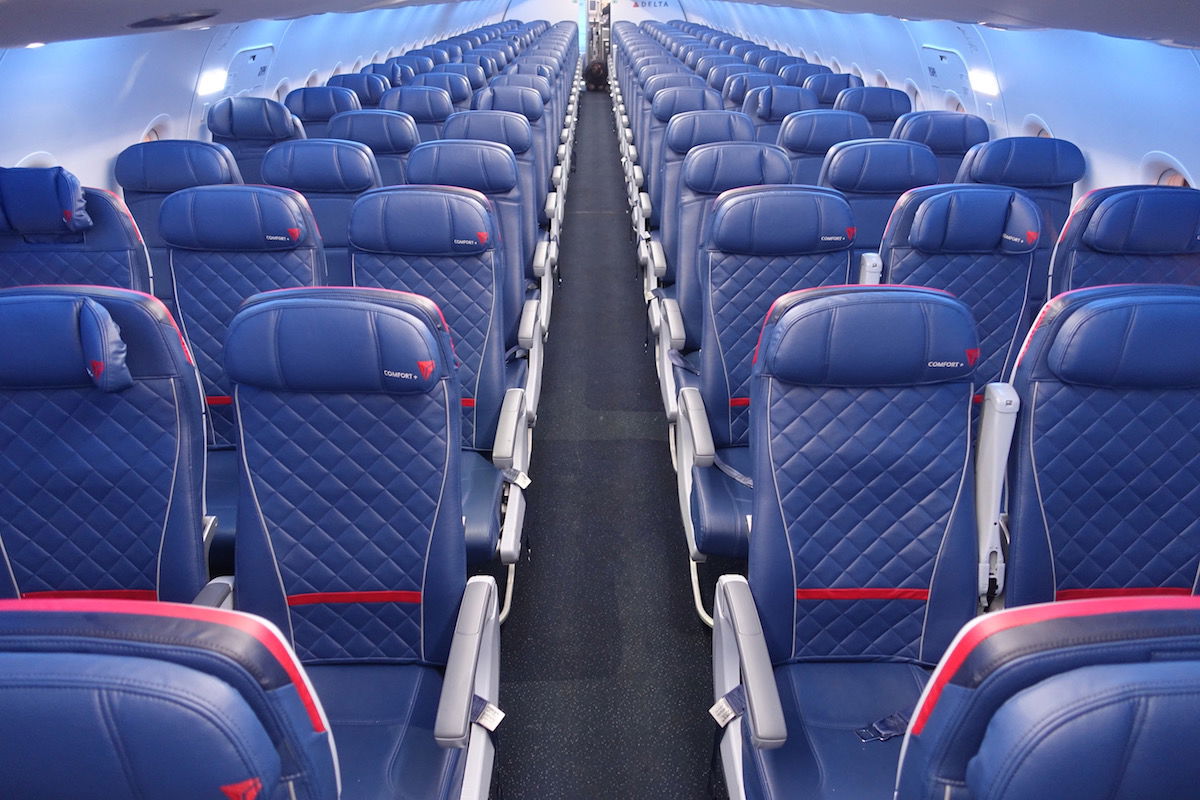 Presumably this is reciprocal, meaning that Delta will be able to rebook passengers on American in the event of irregular operations as well.
This is fantastic news. While the priority is always to rebook passengers on American or partner airlines first, keep in mind that American doesn't have any major partners within the US, with the exception of Alaska. So if there are irregular operations on American and they can't get you there on American or Alaska, they should be able to rebook you on Delta.
This is fairly minor in the grand scheme of things, though is a step in the right direction.
I'd be curious to know what prompted this policy change. I'm not sure if Delta's hubris has been put into check after all of their operational issues, or what.