Typically when you're booked on separate tickets you can still check your bags all the way through to your final destination by presenting your e-ticket receipt at check-in. Exact policies differ by airline — some airlines will let you check through bags from virtually all carriers, while others (like Southwest) won't let you check through bags from any other carriers.
It seems like the "new" American will be tightening up their policy for checked bags on separate tickets. As of October 1, 2014, it will no longer be possible to check bags through from an American flight to a separate ticket on another airline, with a few exceptions.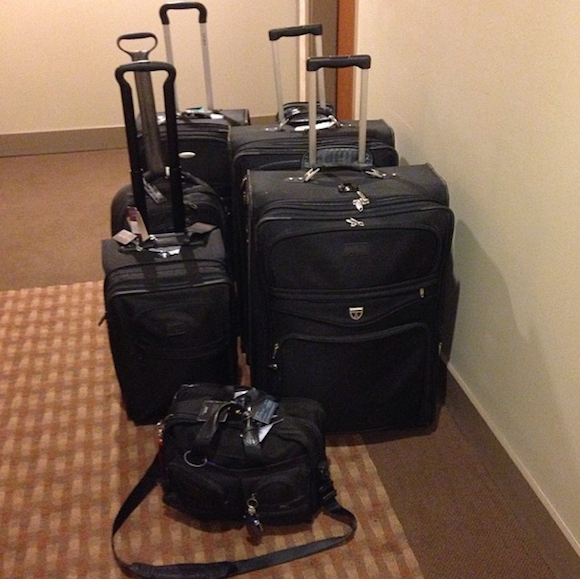 Via JonNYC at TravelingBetter:
Effective October 1, 2014, AA will no longer through check bags when the passenger presents separate tickets at the ticket counter except as noted below.

…Customers traveling on separate tickets will only be able to through check bags when the ticket is for travel on:

American Airlines and American Eagle
US Airways and US Express
oneworld partner airline

For all other carriers ticketed separately, bag will only be checked for the AA, US or oneworld partner flight. The customer will need to recheck their bags with the other carrier for the continuing travel.
There's no doubt this is a disappointing change, and it's kind of sad that American doesn't see the value in making the travel process as seamless as possible for their passengers, even when part of their journey is on a non-oneworld airline.
But here's the most disappointing part — American partners with Air Tahiti Nui, Alaska, Etihad, etc., though under these new rules you couldn't check bags from a ticket on American to a separate ticket on one of their partner airlines that doesn't belong to oneworld. I think it's bad enough not to allow bags to be checked through from separate tickets to begin with, but to not even allow it for all of your partner airlines is kind of shocking.