American has just informed me that in February they'll be adding additional AAnytime reward levels for travel between North America and the South Pacific. As some of you may remember, a few months back they raised some AAnytime reward levels for travel in premium cabins in this market. Here's their statement regarding this change:
In February we'll be adding additional reward levels to our AAnytime fares in the South Pacific. The levels will apply to the main cabin on flights to and from Sydney or Auckland. As you'll remember in September we introduced higher levels in the premium cabins in the South Pacific. There will be no changes to MileSAAver.
We don't yet know the exact dates these changes will kick in, though I'm told on some dates awards in economy will cost as much as 150,000 miles one-way. As it stands, American has the following award rates for travel in economy between the U.S. and South Pacific:
As you can see, one-way economy award rates are as follows:
Saver: 40,000 miles
Standard Level 1: 70,000 miles
Standard Level 2: 90,000 miles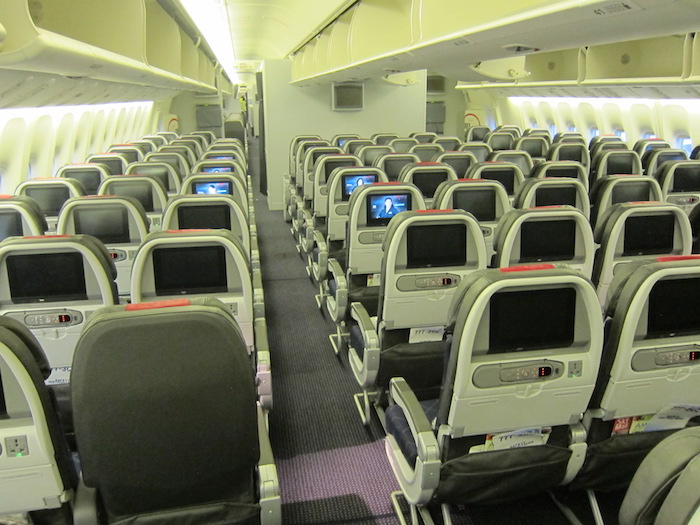 What I've never really understood is that in practice American often has higher-priced standard awards than what's published. For example, looking at travel between the U.S. and Sydney for December, here's the pricing:
As you can see, some dates cost 120,000 miles one-way in economy, which isn't even a published award price they have.
American's standard level award pricing is too confusing for even me to understand, and I do this stuff for a living.
So while increases in standard level award costs impact many people with miles, I think a lot of us into miles & points do everything we can to redeem at the saver level. So selfishly I'd rather see more increases at the standard levels than the saver levels, though at the same time I realize that many people outside our community redeem differently.
Contrary to popular belief, standard award redemptions can actually be the most costly for airlines. That's because they can be used to purchase the very last seat on a plane, which could very well otherwise be sold at a high cost.
Meanwhile, if an airline is opening up saver level award space, odds are pretty good that there would have otherwise been empty seats on the plane, or at least that they could manage inventory in such a way to avoid turning away high yield customers.
I'll be curious to see how much more expensive American can make standard level economy awards to Australia. So if you are someone who is inclined to book an American standard level award to Australia (hopefully you're not), you may want to book sooner rather than later.