As I wrote about a couple of weeks ago, American is in the process of reconfiguring their former US Airways A319s.
The bad news with the reconfiguration is that the first class seat count on the plane is being reduced from 12 to eight. The good news is that American is adding Main Cabin Extra on these planes, which is at least a consolation prize in the event your upgrade doesn't clear.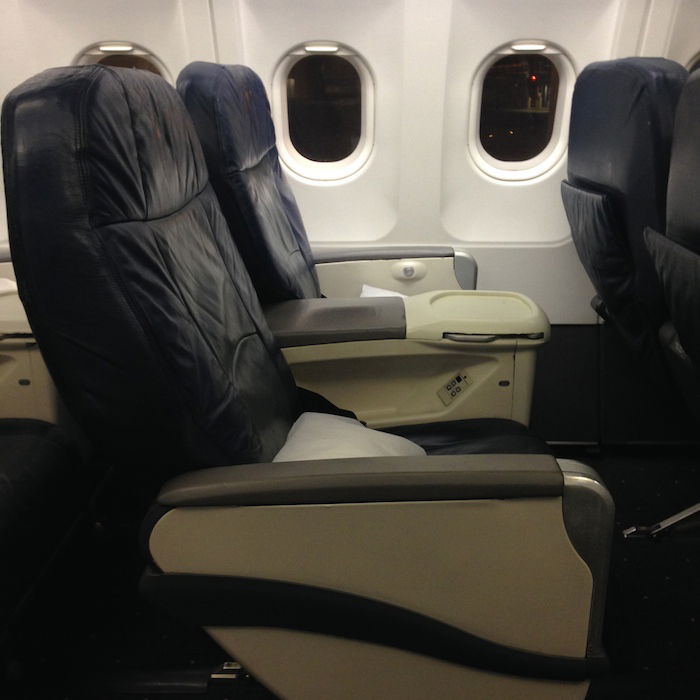 Former US Airways A319 first class
Last night I flew from Toronto to Los Angeles on a former US Airways A319, and I noticed something unusual from the moment I booked. At the time of booking the flight showed as being "J0," meaning no business class seats were available for purchase (these are standard domestic first class seats, but on international flights they're marketed as business class).
But what's strange is that the flight had four empty seats on the business class seatmap. Sure, it could have just been that some people didn't assign seats in business class. But then I noticed a consistent pattern, where all the flights operated by former US Airways A319s had at least four fewer seats for sale than seats available on the seatmap.
For example, take the below flight between Toronto and Los Angeles on Sunday, which is sold out in business class, but has four seats unassigned: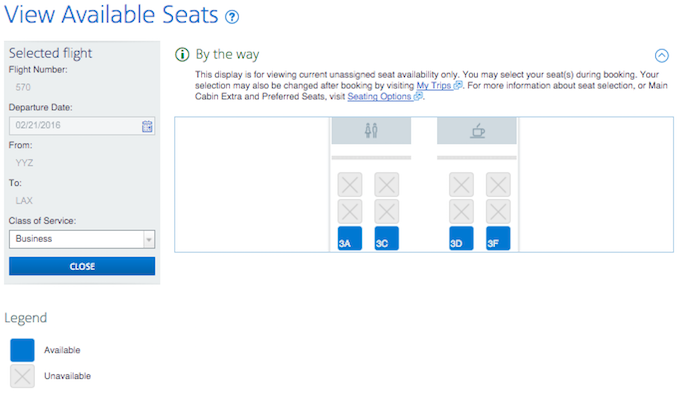 Or this flight on Saturday between Philadelphia and Tampa, which has three seats for sale and seven seats unassigned: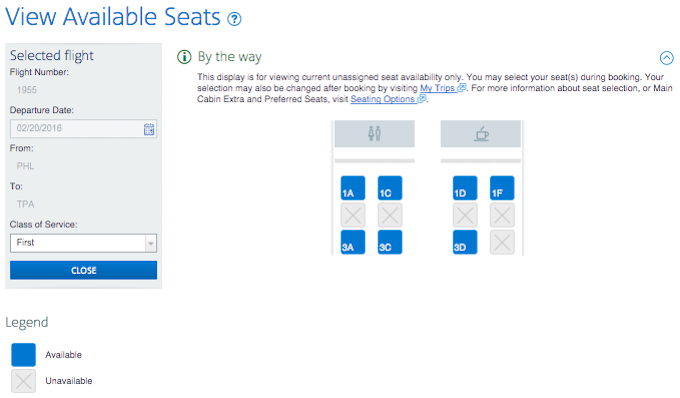 I asked the gate agent in Toronto about it last night, and she explained that American is holding back four A319 first class seats until day of departure in the event of an aircraft change. In other words, they don't want to sell all 12 seats in the event that a plane with only eight first class seats operates the flight. I'm not sure if this is true on all routes or what, but it helped me score an upgrade tonight on a flight where business class was sold out from the moment I booked.
So if you're booked on a former US Airways A319 (one with 12 first class seats) and the cabin is more sold out than the seatmap suggests, you might be facing a similar situation. Assuming you don't get one of the (few) reconfigured planes, it means there will be at least four upgrades day of departure, which is good news.
Has anyone else noticed American holding back first class seats on former US Airways A319s?