While the merger between American and US Airways officially closed in late 2013, the passenger experience is still far from consistent. One of the most obvious sign of that is the inconsistency in employee uniforms. You'll get employees with completely different uniforms depending on whether you're flying with an ex-American or ex-US Airways crew.
In late 2014 I wrote about how American is in the process of rolling out new employee uniforms, though that process has been slow. While the initial uniform concepts were revealed at the time, they've gone through all kinds of testing and revisions, and then of course it takes a while before they can actually be rolled out.
Well, the day has finally come. All of American's more than 70,000 employees are wearing new uniforms as of today.
Here are some pictures of the new flight attendant uniforms: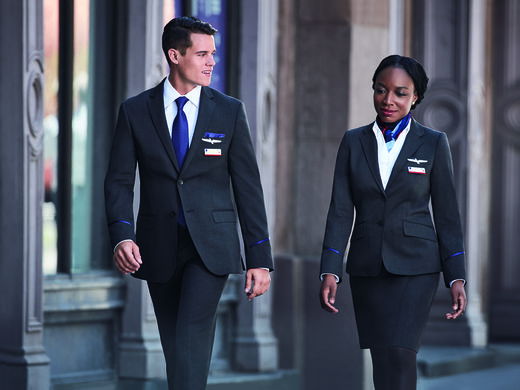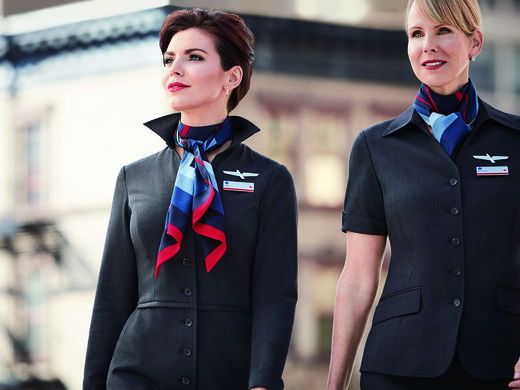 And the new pilot uniforms: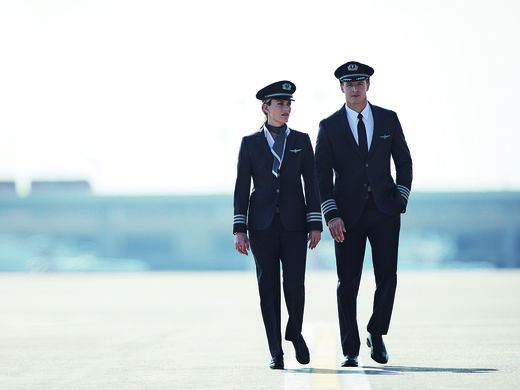 And the new uniforms for ground handlers: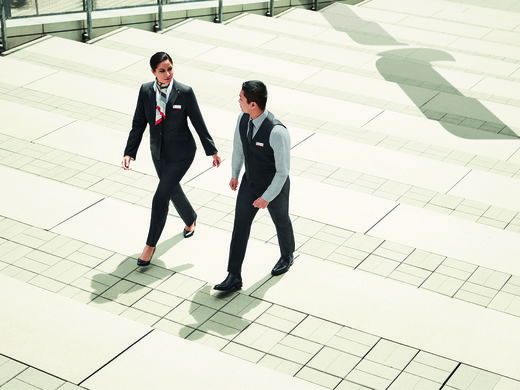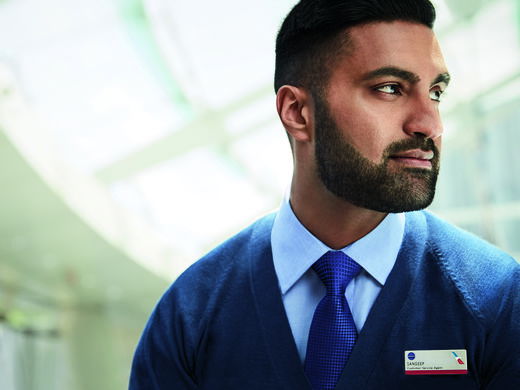 The uniforms look sharp and unoffensive, which is necessary when you have a workforce as diverse as American's, and when employees will often be wearing these uniforms for 18+ hours per day.
On one hand new uniforms don't really impact the customer experience. At the same time, hopefully employees enjoy wearing the new uniforms and take pride in them, and maybe that will lead to an all around better experience for passengers.
USA Today has some interesting quotes from American executives regarding the new uniforms:
"It really shows us as one brand. And that was really the only thing that was still kind of lagging behind for customers – being able to see that come together," says Brady Byrnes, American's Director of Global Marketing. "It's a huge milestone for us."

"We've been investing quite heavily on everything from re-branding all of our airports to painting aircraft," says Fernand Fernandez, American's VP of Global Marketing. "This completes a lot of the customer-facing elements."
This is the part that really frustrates me. As I've said a million times before, American's ex-US Airways A320s and A321s (which represent a large part of the domestic fleet) haven't been reconfigured with Main Cabin Extra, updated seats, entertainment, or power ports. It's pathetic that the airline hasn't even expressed their intentions to update these planes in any way.
So it's great that they've been investing in re-branding and new uniforms, and have been painting aircraft, but how about a commitment to creating a uniform domestic fleet, with power ports at every seat, at a minimum?
Bottom line
The new uniforms were certainly overdue, and I hope they give employees a sense of pride in their work, and will lead to an overall better experience for customers. I just wish American were actually committed to creating a consistent experience across the two brands, rather than continuing to not invest in their domestic fleet.
What do you make of the new uniforms? If you're flying American today, how do they look in person?