When I think of food on US airlines, there are two things which immediately come to mind: warm mixed nuts and freshly baked cookies (healthy, I know!). As a nut-lover, I always enjoy the smell of nuts being heated, though there has been one distressing trend when it comes to American's nut mix.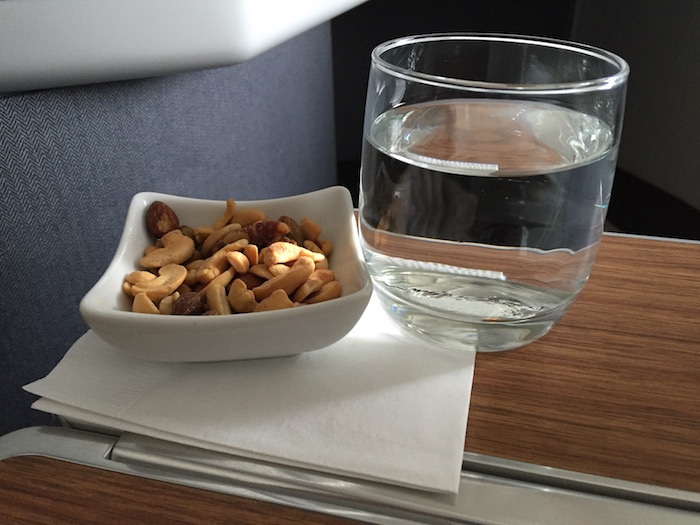 As anyone who is nuts about nuts has surely noticed, American has been greatly increasing the proportion of cashews in their premium cabin nut mix, mostly replacing almonds and pecans.
Fortunately you can let out a sigh of relief, because American's nut mix will soon once again feature more almonds. Via The Dallas Morning News:
"Our passengers are very astute," Hector Adler, American's vice president of flight service, responded to an employee question about cashews in American's latest employee newsletter. "It's true that there have been more cashews in the mix. Nuts are a commodity and are subject to forces of supply and demand, and earlier this year almond prices were on the rise, resulting in a larger percentage of cashews in the ramekins."
Excellent! That certainly softens the blow of any potential AAdvantage changes. 😉
Anyway, it is sort of interesting what caused this. California produces most of the world's almonds, and the drought has resulted in huge cuts in production. Furthermore, US almond consumption has increased significantly, both of which are driving up the prices of almonds. But apparently prices are shifting, and early next year American will again serve a mix with more almonds and fewer cashews.
Yay? 😉 Maybe I'm just easily impressed, but my favorite part of this story is that an employee is observant enough of the onboard product to ask American's head of flight service about the proportion of nuts in their onboard offering.
(Tip of the hat to NS)