American Airlines has plenty of wide bodies and not much to do with them (given international travel restrictions), so the airline is adjusting to demand and launching its longest route yet to Hawaii.
American adds Charlotte to Hawaii flights
Between May 6 and September 7, 2021, American Airlines will operate 6-7x weekly flights between Charlotte and Honolulu. The flight will operate with the following schedule:
AA569 Charlotte to Honolulu departing 11:10AM arriving 3:10PM
AA552 Honolulu to Charlotte departing 3:30PM arriving 6:30AM (+1 day)
American's new Charlotte to Honolulu route
American will use a Boeing 777-200ER for the route, featuring 273 seats, including 37 fully flat business class seats, 24 premium economy seats, and 212 economy seats. As you can see, the same plane won't be turning around in Honolulu, but rather American will swap planes in Hawaii with one of the other services.
The ~4,700 mile flight is blocked at 10 hours westbound and nine hours eastbound.
Unfortunately as of now there's not much in the way of saver level award availability or upgrade availability.
One of American's 777-200ER business class seats
How this complements other Hawaii service
While this will be American's longest flight to Hawaii, it will be one of only five routes, as American also flies to Honolulu out of Chicago, Dallas, Los Angeles, Phoenix.
As of now this route will only be operated for the summer season, though I imagine the route has the potential to be extended, depending on how popular it becomes, and also depending on how demand recovers otherwise.
As far as the overall service between Honolulu and the east(ish) coast goes, this will be the seventh route:
Delta Air Lines will fly from Honolulu to Atlanta
Hawaiian Airlines will fly from Honolulu to Boston, New York JFK, and Orlando
United Airlines will fly from Honolulu to Newark and Washington Dulles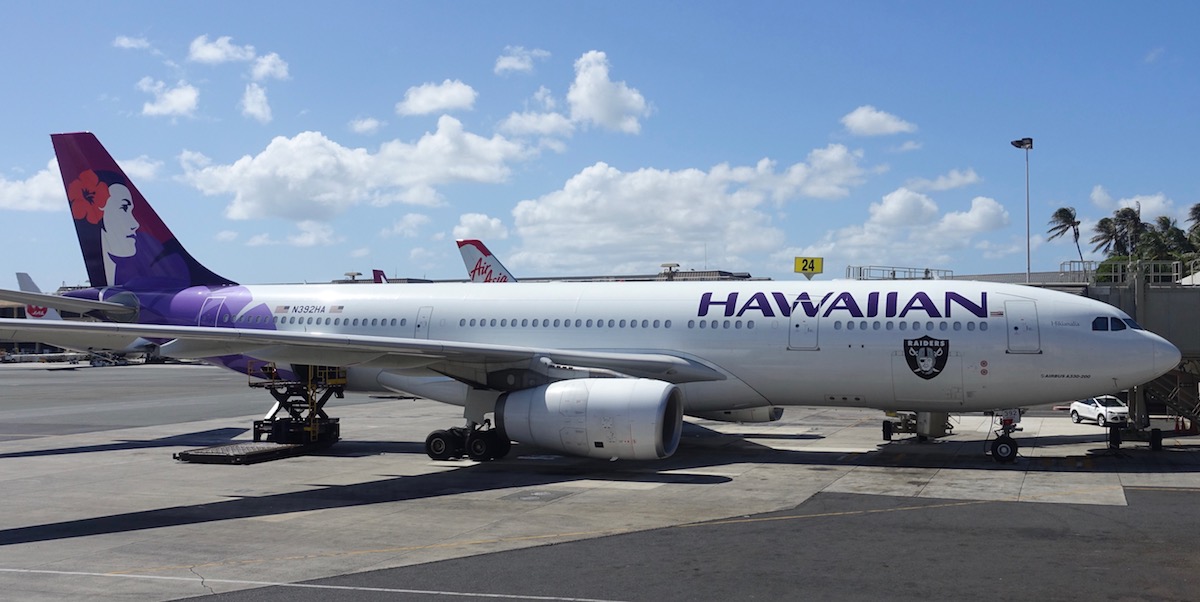 Hawaiian Airlines operates three routes to the east coast
Bottom line
Airlines have an incredible amount of spare planes, in particular wide bodies, given international travel restrictions. We're seeing American cut all kinds of long haul international flights, and at the same time find other ways to redeploy the planes, ranging from transcon flights to Hawaii flights.
This is a cool addition for the local Charlotte market, as well as for anyone originating on the east coast who wants to connect for the longest nonstop flight. Then again, there aren't that many places that can be connected one-stop through Charlotte but not through Chicago or Dallas.
What do you make of American's new Charlotte to Dallas flight?
(Tip of the hat to airliners.net & @IshrionA)