American Airlines just published a press release about how they're partnering with award-winning chefs Mark Sargeant and Maneet Chauhan and how premium cabin passengers will have the opportunity to sample their dishes starting September 1, 2016.
Here's the press release, along with an explanation of the dishes they offer and which routes they'll be available on: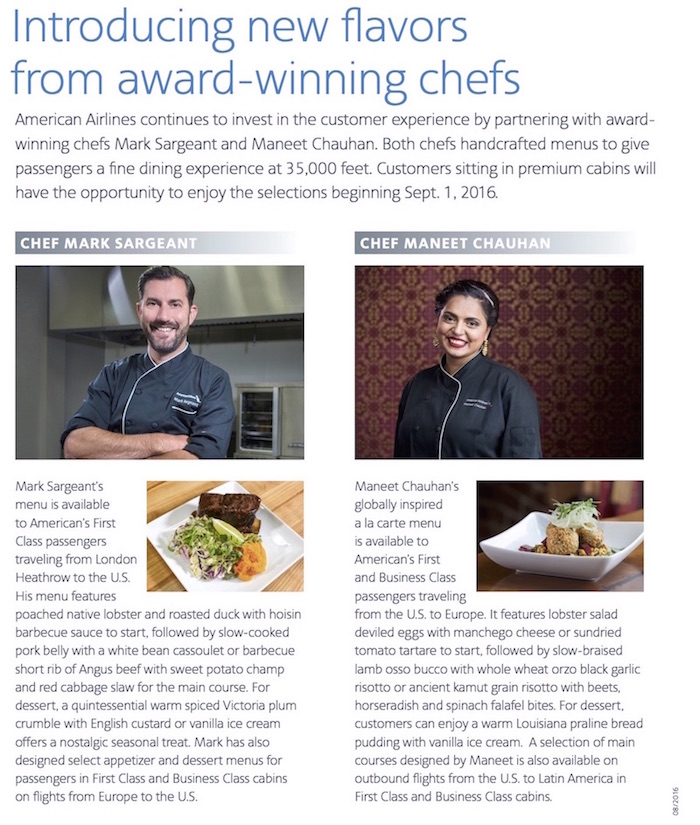 As you can see, these meals will be available primarily on select flights to and from Europe.
While I appreciate the concept of airlines investing in their onboard meals, I've never understood the point of working with celebrity chefs. American says they're "continuing to invest in the customer experience" by doing this. As most of you probably know, airline food budgets are very limited, which is why food quality on planes is often less than satisfactory. Now, I'm not sure whether airlines are paying these celebrity chefs out of their marketing budgets or catering budgets, but I'm hoping it's the former.
What are the celebrity chefs doing in practice? They're collaborating on creating the recipes for "their" dishes. There are only a few problems:
It's up to the individual catering kitchens to try and consistently deliver the same meal hundreds of times a day
Long term the celebrity chef isn't actually involved, so there's not much oversight, as they might otherwise have in their restaurant
The airlines have extremely limited catering budgets, so the chefs are having to work within very tight parameters
While the award-winning chefs are likely award winning for a reason, preparing food for 35,000 feet that has to be reheated is a very different art form than cooking food in a high-end kitchen that will be served right away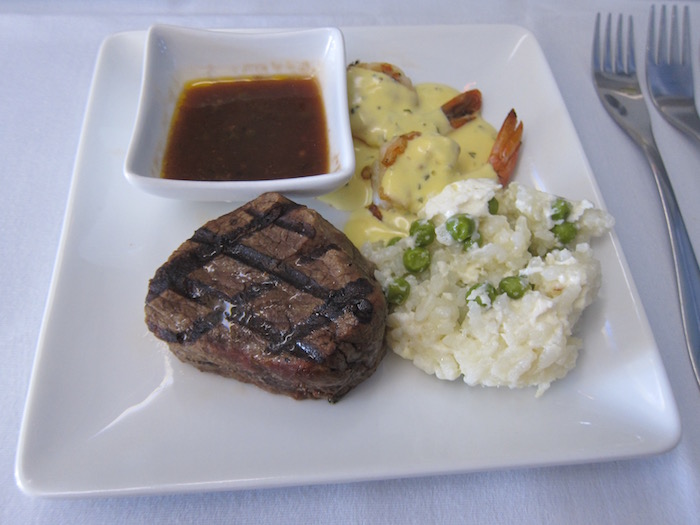 All of this is to say that I've never really valued when airlines have celebrity chef partnerships. Presumably the only reason a well regarded chef would put their name on an airplane meal is because they're being paid a huge sum of money for it. I just feel like that huge sum of money could instead be spent on raising the catering budgets so that better ingredients can be used, which would go a much longer way.
For example, American is offering enhanced service between Sydney and Los Angeles, and my flight on them in first class was incredible. To the best of my knowledge they're not working with a celebrity chef there, but rather are just spending more per passenger for better food. That's what I'd like to see airlines do more of.
But maybe I'm in the minority.
How do you feel about airlines partnering with celebrity chefs? Do you find the meals to be any better?