Historically Latin America was a gold mine for American Airlines. The airline is much bigger in Latin America than their rivals, and they've offered an incredible network out of Miami.
Unfortunately over the years this has changed significantly. While they still operate an impressive network to Latin America, they're not as robust as they used to be. This is due to currency fluctuation, political unrest in some countries, and more.
Well, American has just revealed their latest route cut, which signifies them completely ending service to yet another country. Not just that, but they were already the only US airline to fly there.
American Airlines will be discontinuing flights between Miami and Santa Cruz de la Sierra, Bolivia, as of November 28, 2019.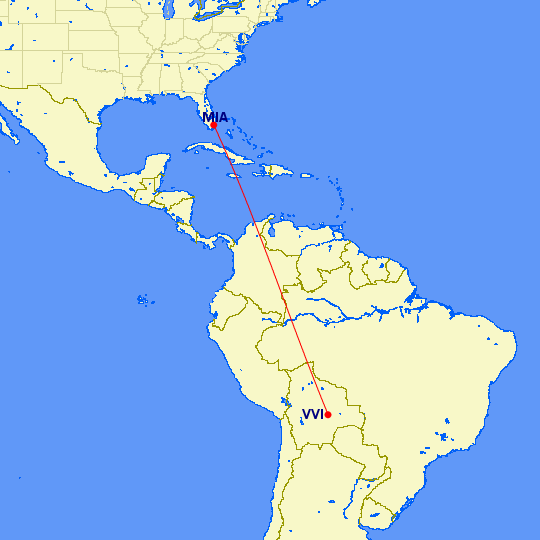 American used to also fly to La Paz, and it was an interesting triangle route, as they flew from Miami to La Paz to Santa Cruz de la Sierra to Miami. As of June 2018 they cut that stop, and just started flying the ~3,200 mile flight between Miami and Santa Cruz de la Sierra.
Currently American operates 3x weekly flights in the market using a Boeing 757-200. Earlier in the year American announced that they'd instead use a 737 MAX 8 for the route, which is pretty controversial when you consider the plane doesn't have a proper business class. However, they backtracked on that, given the 737 MAX situation.
Now the route is being discontinued altogether. It sure seems to me like this decision is being made because the route is truly no longer profitable for them with just about any aircraft type. In other words, I'm guessing they've decided it even doesn't make sense with the 737 MAX, since otherwise they could stick it out for a few more months.
At this point the only airline flying nonstop between the US and Bolivia is Boliviana de Aviacion, which also flies to Miami using a mix of 737s and 767s. I see their 767 parked in Miami all the time (the flight operates as a redeye in both directions, so the plane has a lot of downtime).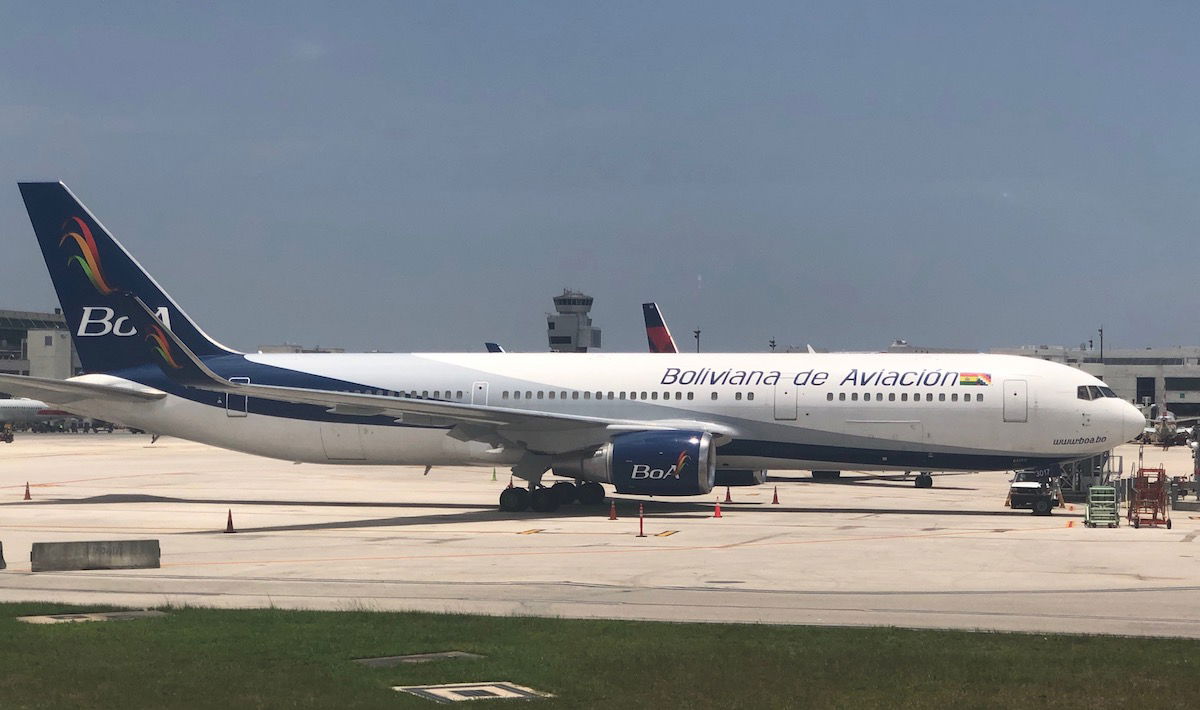 Are you surprised to see American pull out of Bolivia?
(Tip of the hat to View from the Wing)