American Airlines has been operating wide body aircraft in all kinds of interesting markets (given the lack of demand for international travel). A few weeks ago I wrote about how American will fly a Boeing 787-9 between Dallas and Anchorage this summer. Now the airline has loaded another 787 route to Alaska.
American flying 787 from Chicago & Dallas to Anchorage
Flying to Alaska could be quite comfortable this summer, as American will be flying a wide body aircraft on two routes to the state. Between June 3 and August 16, 2021, American Airlines will fly a Boeing 787-9 daily from both Chicago and Dallas to Anchorage.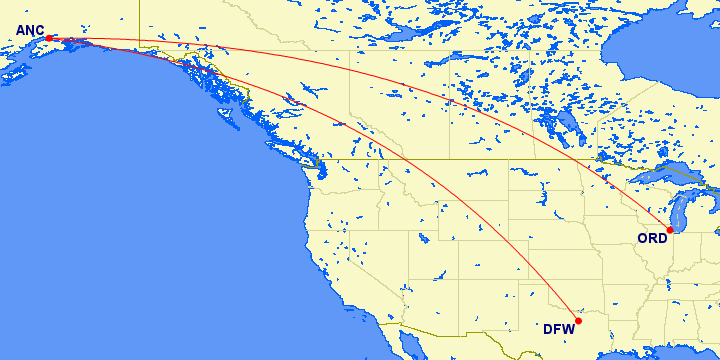 American Airlines will fly 787-9s to Anchorage
The Chicago to Anchorage service will operate with the following schedule:
AA1488 Chicago to Anchorage departing 5:08PM arriving 8:55PM
AA1488 Anchorage to Chicago departing 10:00PM arriving 6:44AM (+1 day)
This 2,847 mile flight is blocked at 6hr47min westbound and 5hr44min eastbound.
Meanwhile the Dallas to Anchorage service will operate with the following schedule:
AA867 Dallas to Anchorage departing 3:35PM arriving 7:30PM
AA867 Anchorage to Dallas departing 8:40PM arriving 6:05AM (+1 day)
This 3,043 mile flight is blocked at 6hr55min westbound and 6hr25min eastbound.
A few interesting things to note about these routes:
American Airlines otherwise operates A321neos in the "Oasis" configuration on both of these routes, so talk about a huge difference in terms of passenger experience
American's 787-9s feature 30 fully flat reverse herringbone business class seats, so that's especially comfortable for the eastbound redeye service
American's 787-9s have 21 premium economy seats, which are similar to domestic first class seats; interestingly American is actually selling these seats, rather than just allowing Main Cabin Extra passengers to reserve these for free
This isn't the first time American has flown a 787 on the Dallas to Anchorage route, as back in 2019 the airline flew a 787-8 seasonally between Dallas and Anchorage; however, we haven't seen a 787 between Chicago and Anchorage before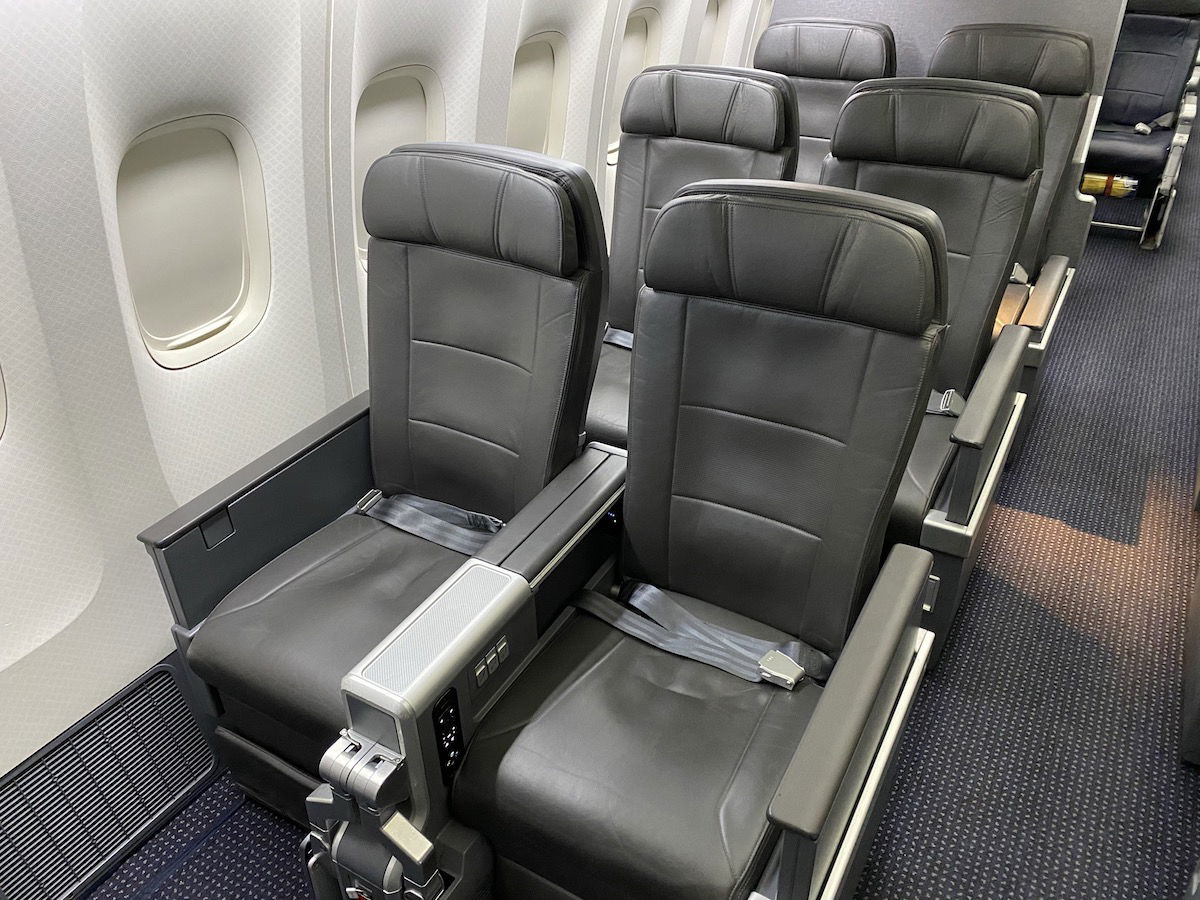 American Airlines premium economy
Expect more flights like these
Suffice to say that with very little demand for international travel right now, airlines have way more wide body aircraft than they need. While these planes would have historically primarily operated transatlantic and transpacific flights in summer full of tourists, this year will be different.
Even with most American adults hopefully having access to vaccines by May, odds are that borders won't be reopening anytime soon. For example, I wouldn't expect Americans to be able to travel to the European Union for much of summer, and I'd expect most of Asia to continue to remain closed.
We've long seen American fly wide body aircraft to Hawaii, so it's cool to see the 787 flying to Alaska as well now. That's on top of all the 777 and 787 flights we're seeing in the "lower 48," which will likely only continue to grow in the coming months, as more people look to fly domestically.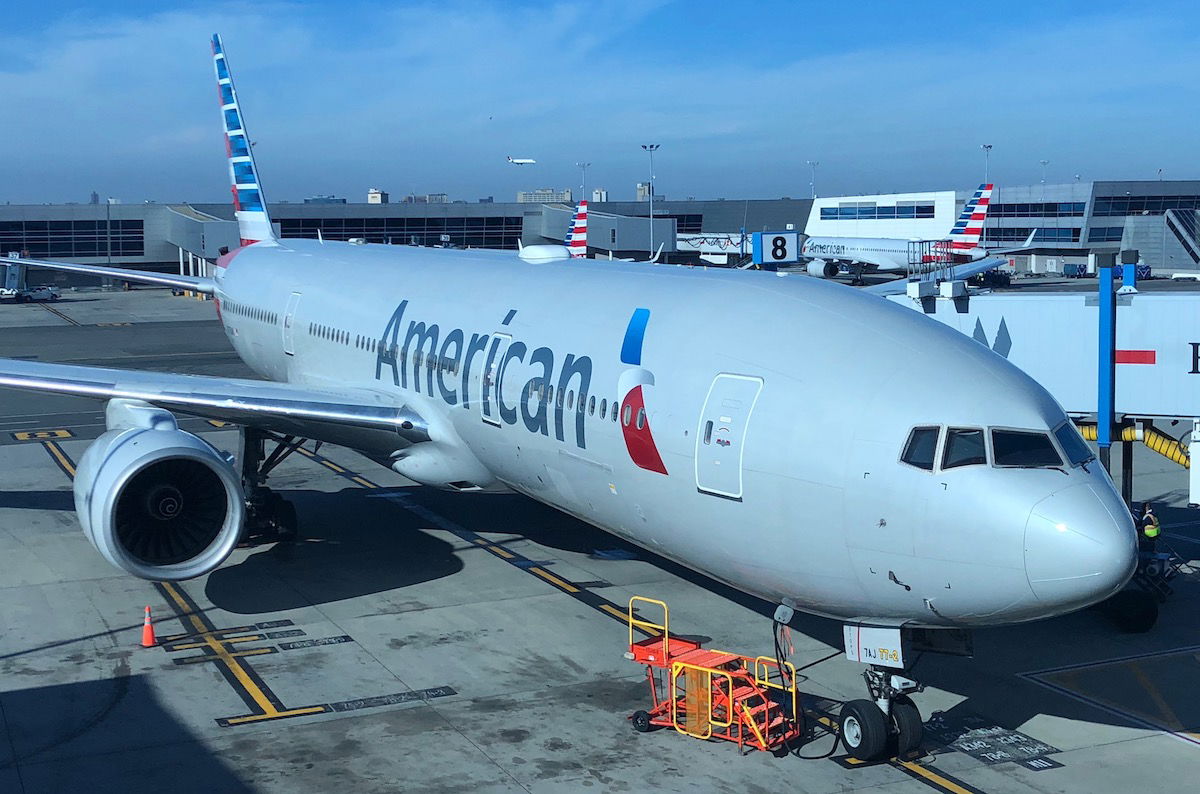 American is flying lots of 777s domestically at the moment
Will Alaska be able to handle the influx of tourists?
American isn't alone in adding an incredible amount of capacity to Alaska. We've similarly seen both Delta and United add a huge number of additional flights to Alaska.
There's more domestic flight capacity scheduled to the state of Alaska in the summer of 2021 than there was in the summer of 2019. However, one major difference is that there won't be a big cruise season this year, so presumably most people will be vacationing on land.
I'm sure hotel and car rental rates will be higher than ever before, and will also book out pretty quickly. One has to wonder if the tourism industry can handle the number of people expected to visit.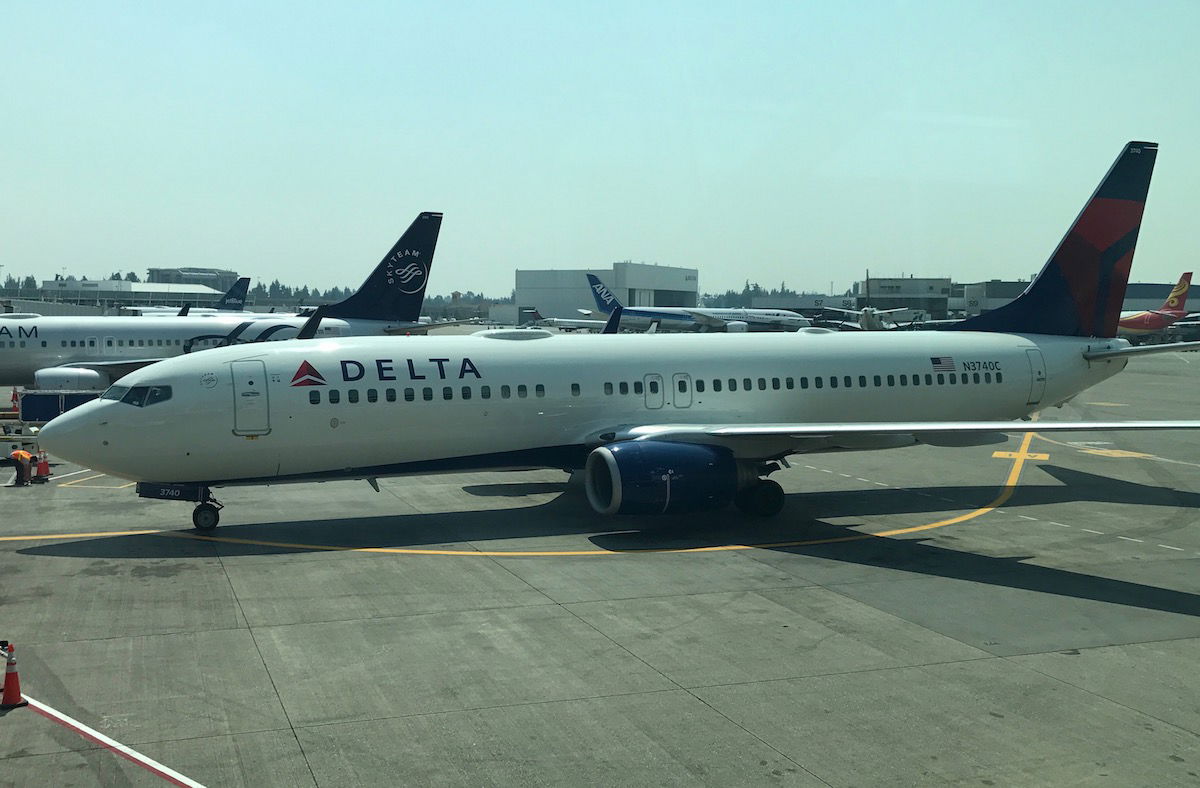 Delta is also adding a lot of capacity to Alaska this summer
Bottom line
American Airlines will fly a Boeing 787 daily from both Chicago and Dallas to Anchorage during the peak summer 2021 season.
If you're considering a trip to Alaska, this is a pretty comfy way to get there, especially if you're planning on booking business class, where you can get a flat bed.
What do you make of American flying a 787 to Alaska this summer?