There are lots of things that contribute towards a great frequent flyer program. Obviously award redemption rates and award availability are both important, but there's also something to be said for the ease with which you can search award availability.
American's website is fairly good when it comes to searching award availability. Their website is my favorite for searching space for the airlines that they do display, given that you can search nonstop award availability on any partner that they display for a month at a time.
The catch is that American doesn't display all partner airlines online.
American adds online award redemptions on three airlines
American has just added partner award redemptions on three additional airlines — Qatar Airways, Air Tahiti Nui, and SriLankan.
That's quite a positive development, and means there are only a few airlines remaining that they don't display availability for online. For example, now you can easily search and book Qatar Airways' excellent Qsuites business class award availability online.
Seriously, check out how much award availability they have between Chicago and Doha in business class: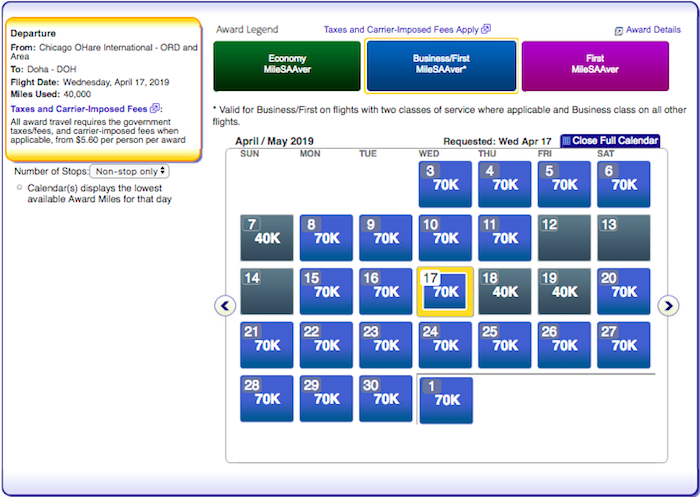 It's not just the Chicago to Doha flight that has availability, but all kinds of other connecting options as well: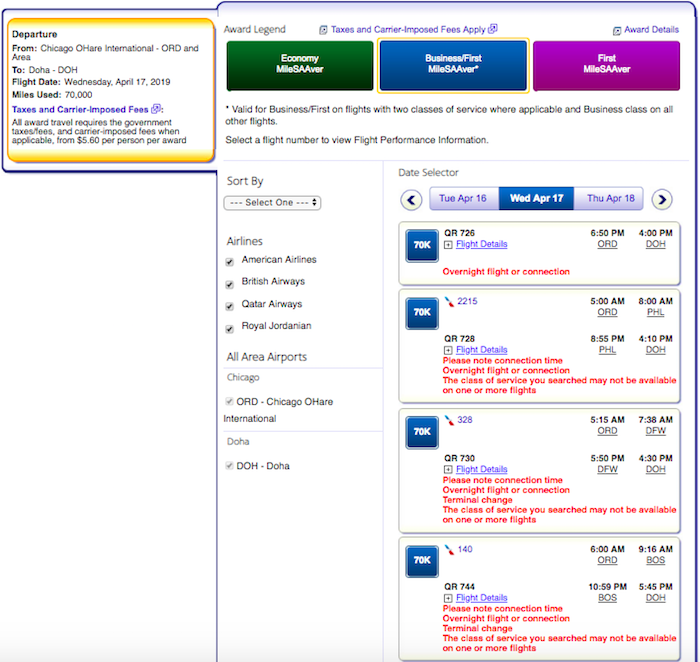 Is there a downside to American displaying more availability?
Now, while I'm generally excited about this development, I do think it's worth mentioning that making award availability easier to search is a double edged sword. That's because it means that these limited award seats can more easily be found by more people, and that increases the competition for these seats.
A vast majority of people redeem their miles for travel on the airline with which they accrue miles, partly because they think that it's either not possible or too complicated to redeem on other airlines.
Bottom line
Airlines making it easier to search and book award tickets is generally a positive development. I think Qatar Airways is one of American's most useful partners, so seeing those redemptions now bookable online is fantastic news.
However, one also has to acknowledge that this will no doubt lead to more competition for award seats.
Are you happy to see American add more partner redemptions online, or no?