In May it was announced that Suzanne Rubin would resign as the President of the American AAdvantage program, apparently so she could could care for her immediate family.
I had the opportunity to interact with Suzanne several times, and always found her to be very pleasant and competent. While I'm ultimately not happy about the direction the program took (by being completely uncreative and copying what Delta and United did), I almost got the sense that Suzanne wasn't a fan of it either, and that some decisions were made above her.
Prior to that a lot of positive changes were made to AAdvantage under Suzanne's leadership. Furthermore, overall I think they did a great job handling the American AAdvantage and US Airways Dividend Miles integration, when you consider the scale of that project.

Well, American has just announced some new executive appointments, some of which are directly related to the AAdvantage program. Specifically:
Kurt Stache will be appointed as SVP of Marketing & Loyalty (he was previously SVP of Alliances & Partnerships)
Bridget Blaise-Shamai will be appointed VP of Loyalty, and President of the AAdvantage program (she was previously Managing Director of Customer Loyalty & Insight)
Here's the part of the press release about Kurt and Bridget:
Kurt Stache, who most recently served as SVP of Alliances & Partnerships, has been appointed to the role of SVP of Marketing & Loyalty. In this position, he will oversee the airline's marketing strategy and implementation across all channels, as well as direct the company's customer relations management and loyalty programs.

Prior to his role as SVP – Alliances & Partnerships, Stache was based in London and served as VP – International, with responsibilities for company business in the Atlantic and Pacific regions. Previously, he held additional leadership posts including VP – Global Sales, President – AAdvantage Marketing Programs, and Managing Director – International Revenue Management.

"Kurt has excelled throughout his career at American," said Nocella. "He has held leadership positions across the airline and is uniquely qualified to drive our marketing strategy and ensure our programs are aligned and optimized."

In addition, Bridget Blaise-Shamai has been promoted to VP – Loyalty and will take over as President of the AAdvantage program. In this role, she will oversee all aspects of the program's recognition and reward propositions for AAdvantage members. She will also be responsible for the airline's customer relationship management initiatives, AAdvantage customer service, and all travel and retail mileage partnerships and business solutions. Blaise-Shamai has spent more than 20 years with the airline, most recently as Managing Director – Customer Loyalty & Insight. Prior to that role, she held several leadership positions including Managing Director – Distribution Systems and Director – AAdvantage Partner Marketing.

"Bridget is the natural choice to step into this critical role and lead our loyalty programs forward," added Nocella. "She has extensive knowledge of AAdvantage and has been an integral part of its growth and evolution during the last several years."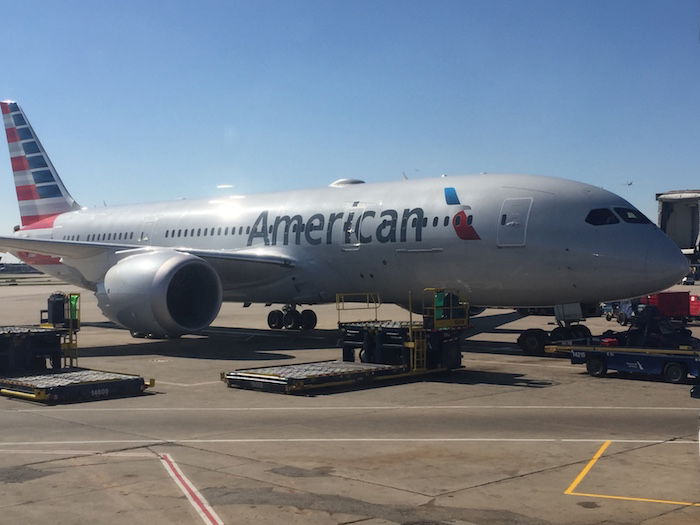 Bottom line
Ultimately I think Bridget is one of the most knowledgable people about the AAdvantage program, and also has an incredible amount of context. Kudos to her on this new role. I've found her very pleasant in all my interactions with her.
I recognize the decisions made up to this point probably largely haven't been hers, though I don't envy the overall customer sentiment she's probably inheriting, between revenue based mileage earning, reduced elite benefits, and an award chart devaluation. To me, the AAdvantage program used to be industry leading, while now I consider it to be average.
At this point I'm no longer loyal to American, but rather am just someone who happens to earn 100,000+ elite qualifying miles per year with them, and that comes with certain perks. But for the first time in five years, I won't be sad if I don't bother requalifying for Executive Platinum next year.
Regardless, congrats to Bridget, and good luck! 😉 She has been at American for over 20 years, so certainly deserves the promotion.