Update: American is canceling these flights as of September 4, 2019.
American's A321Ts are probably the swankiest planes in their fleet, as they're A321 aircraft in a three cabin configuration.
How American's A321T aircraft are configured
First class features 10 reverse herringbone seats with direct aisle access from all seats.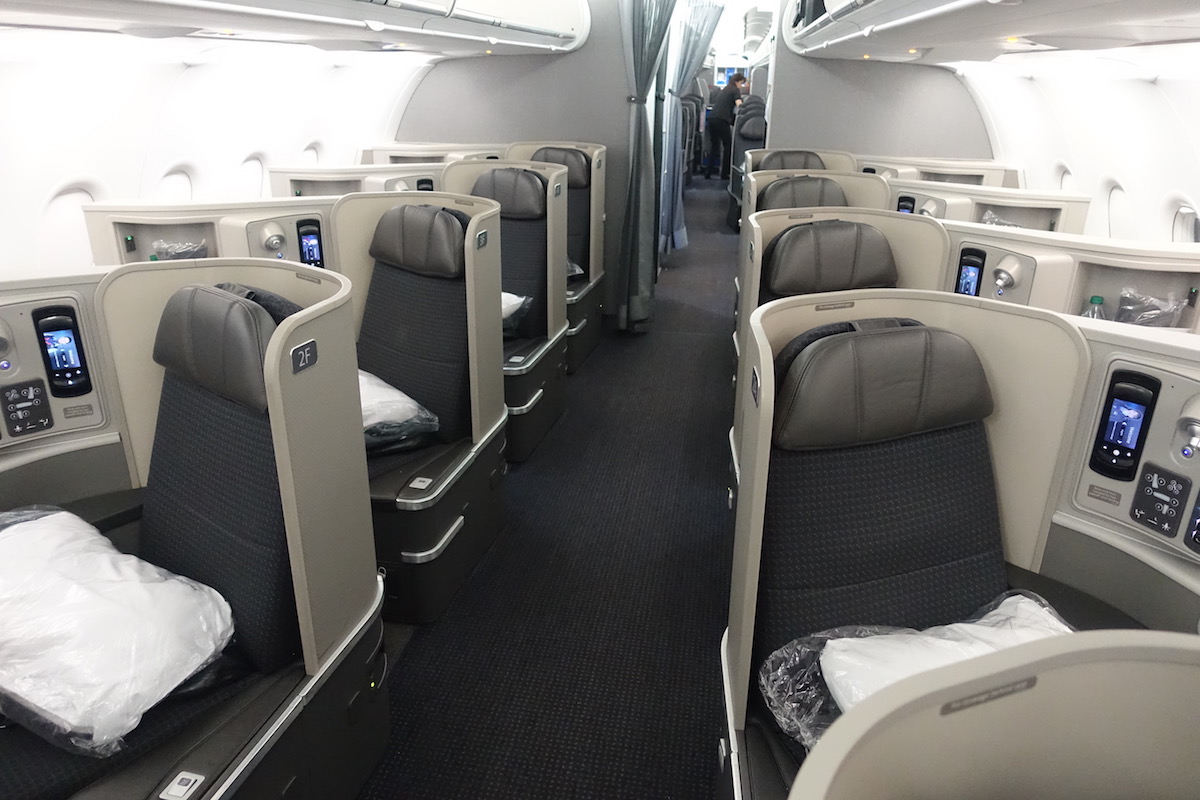 Business class features 20 fully flat business class seats, in a 2-2 configuration.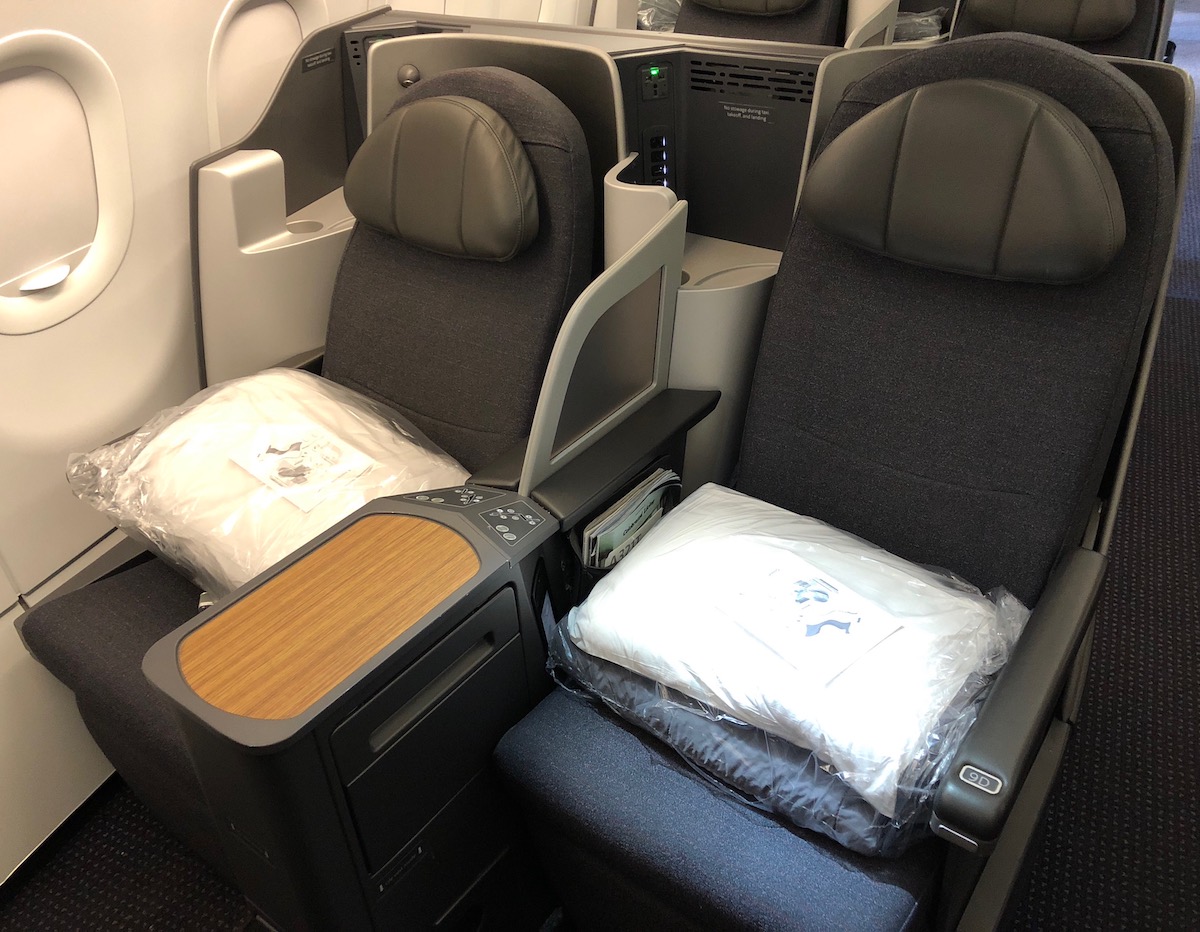 Economy class features just 72 seats, half of which are Main Cabin Extra seats. So it's a pretty comfy configuration.
Where American flies A321T planes
At the moment American flies these planes primarily between New York and Los Angeles and between New York and San Francisco.
On top of that they occasionally fly them between New York and Boston just to kill time.
Over the holidays last year American also flew them between Boston and Los Angeles, but that was just because the holiday schedule meant there was less demand in the existing markets for the plane.
American has now announced that they're adding these planes to another route (and it's my understanding that they're able to do this without reducing the existing JFK-LAX/SFO service).
American will fly A321Ts between BOS & LAX
American will begin flying A321T aircraft between Los Angeles and Boston as of April 2, 2019. The new flights will go on sale on Monday, December 3, 2018.
The below flights will be operated by A321T aircraft.
From Los Angeles to Boston:
AA156 departing 7:45AM arriving 4:16PM

AA2455 departing 9:55PM arriving 6:22AM (+1 day)
From Boston to Los Angeles:
AA211 departing 7:24AM arriving 11:10AM
AA2542 departing 5:45PM arriving 9:28PM
This will lead to some inconsistency
This is fantastic news, though the big catch is how inconsistent American's product offering will be. American has up to seven daily flights between the two cities, and only two of those will featured the enhanced service. The remaining flights will be operated by non-premium A321s, as well as 737-800s.
Still, they only have so many of these A321T aircraft, so it's understandable that they can't offer this product on all flights. It's certainly better to have these planes on some frequencies than no frequencies, in my opinion.
Clearly American is trying to compete with Delta, JetBlue, and United, as all three airlines offer flat bed products between Boston and Los Angeles. The good news is that paid business class fares on them are already pretty reasonable in the market, and American adding more premium capacity in the market should help maintain that (or even cause fares to go down even more).
What this means for lounge access & upgrades
American treats their A321T aircraft the same as any other planes for the purposes of upgrades. So Executive Platinum members still receive complimentary upgrades from economy to business class, and other elite members can redeem stickers.
Since this is now a "premium" route, business class passengers will be eligible to use American's excellent Flagship Lounge at LAX.

American Flagship Lounge LAX
Those traveling in first class can use American's Flagship First Dining at LAX, which offers a sit down dining experience.

American Flagship First Dining LAX

American Flagship First Dining LAX
In Boston, first and business class passengers will have access to the renovated Admirals Club, though the airport doesn't have a Flagship Lounge or Flagship First Dining.
What do you make of American flying A321T aircraft between Los Angeles and Boston?