American is in the process of installing premium economy throughout their longhaul fleet. On the surface this seems like a good thing — economy seats keep getting smaller and business class seats keep getting bigger, so it's nice to have an option inbetween the two.
The bad news is twofold:
Premium economy is in some cases coming at the expense of business class seats, meaning that upgrades and award seats in business class will be tougher to come by, not to mention that on average people will have to pay more for business class seats (simple supply and demand)
While this hasn't happened yet, I could see upgrades eventually being restricted to one cabin, meaning it would only be possible to upgrade from economy to premium economy, and to upgrade from premium economy to business class, meaning that economy to business class upgrades would no longer be possible
American has already outlined how they plan on removing eight business class seats from some 777-200s as well as some 787-8s, and it looks like they've now finally loaded some of these 787s into the schedule.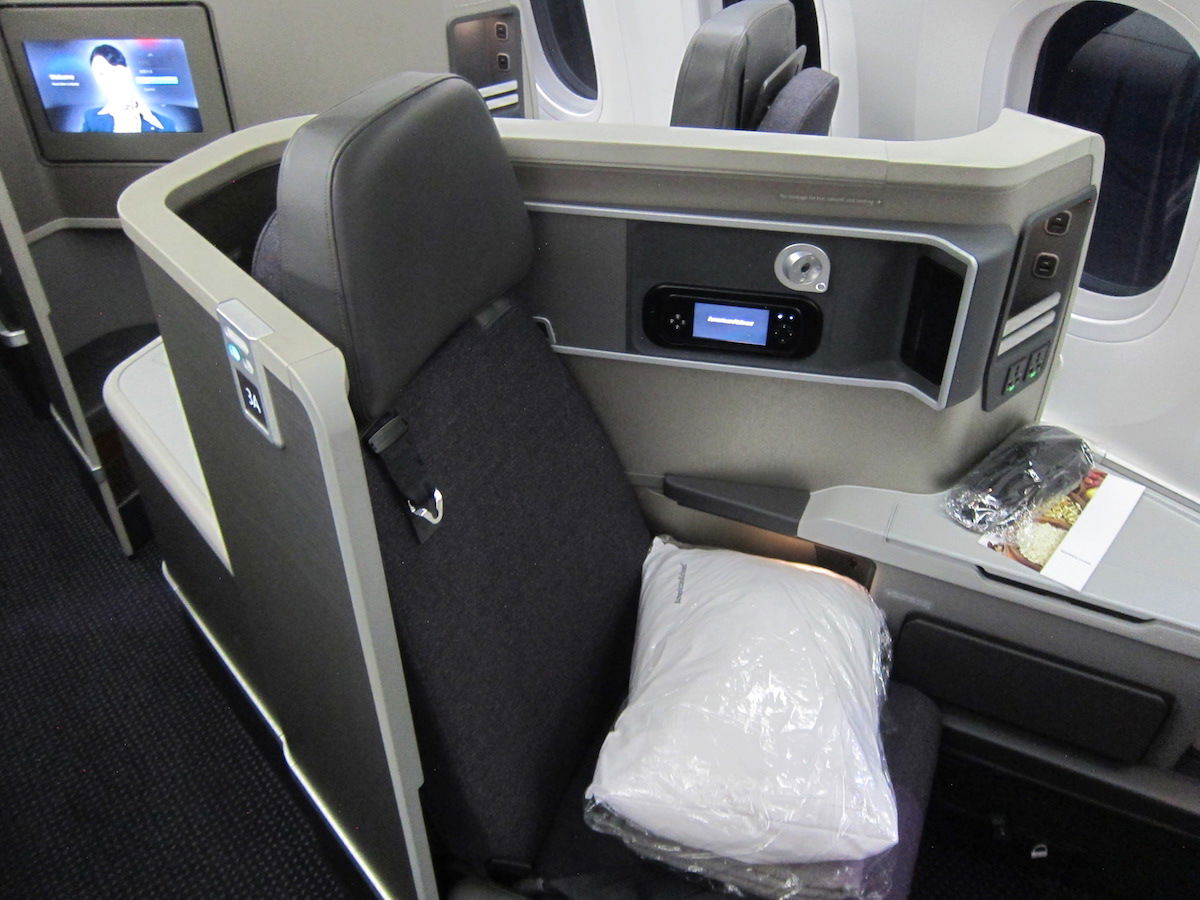 American's 787 business class seat
Historically American's 787-8s have 28 business class seats, which is a decently sized business class cabin, though not huge.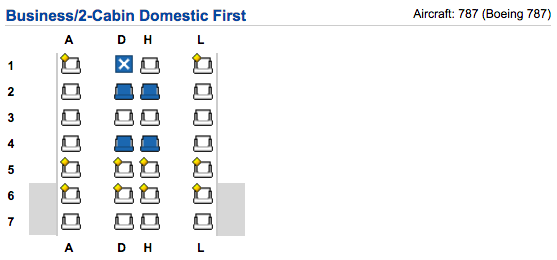 As of May 2, 2019, most flights operated by American 787-8s feature just 20 business class seats, as well as 28 premium economy seats.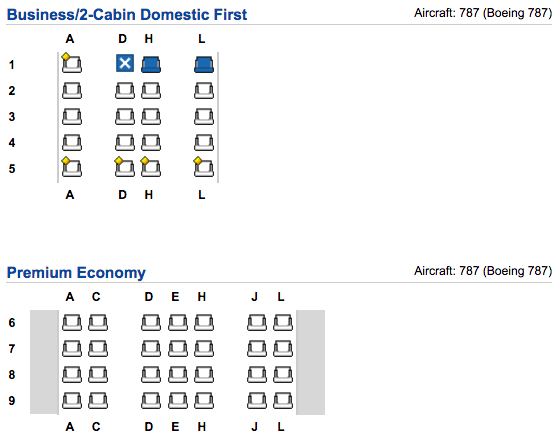 Keep in mind that on some longhaul flights, one of the business class seats is a pilot crew rest, meaning that in some cases there will be just 19 business class seats for sale.
It goes without saying that this will have a very negative impact on upgrades and award seats, since 20 business class seats really isn't a lot.
How do American's 20 business class seats on the 787-8 compare to other airlines? To compare them to the three other North American airlines operating the 787-8, Air Canada also has 20 business class seats, Aeromexico has 32 business class seats, and United has 36 business class seats. As you can see, American is on the lower end there, especially when one seat is used as a pilot crew rest.
How do you feel about American reconfiguring their 787-8s with premium economy and fewer business class seats?
(Tip of the hat to JonNYC)