I don't think there's an airline which more consistently has unbelievable business class fares than Qatar Airways. They seem to have a "global 2-for-1" business class sale at least once a month, and some of the fares are unbelievable.
For example, in early March I wrote about the ~$1,300 roundtrip business class fare between Cairo and Philadelphia, which was about the same price as economy. That's a great rate at which to rack up American AAdvantage miles, given that both airlines are part of oneworld.
Anyway, Qatar Airways has just published their latest global sale, which is valid for bookings made through April 29, 2015, and for travel between June 1 and December 10, 2015. Per the fare rules, there seems to be a minimum stay of seven days, and a maximum stay of three months.
There's one especially awesome fare available this time around, which is for business class out of Johannesburg.
Qatar Airways is charging ~$1,770USD for roundtrip business class between Johannesburg and Miami.
If crediting to American AAdvantage, here's how many miles you would earn:
Elite qualifying miles: 23,086
Elite qualifying points: 34,629
Redeemable miles (non-elite): 28,858
Redeemable miles (w/100% elite bonus): 51,944
That's a rate of about five cents per American AAdvantage elite qualifying point, which is incredible for paid business class.
Three of these roundtrips in flat bed business class for ~$5,000 would get you Executive Platinum status.
That's tough to beat!
In this case the flight between Johannesburg and Doha is operated by a Boeing 787.
That plane features Qatar's awesome reverse herringbone seats, the same which are available on their Airbus A350s and Airbus A380s.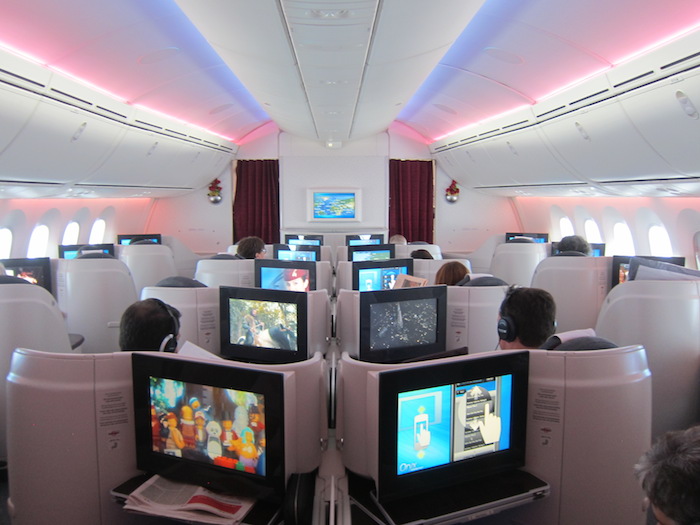 Meanwhile the flight between Doha and the US would be operated by a Boeing 777, which features fully flat forward facing seats. It's a solid product, especially if you're traveling with a companion.
Admittedly you have to position to Johannesburg to take advantage of this fare, but if you're planning to go to South Africa already or want to do a few of these back-to-back, it could really make sense.
I'm certainly tempted, as I haven't been to South Africa in over a decade, so it would be cool to visit and tie that in with one or two of these fares.
Regardless of where you're looking at traveling, take a look at the Qatar Airways global sale page, as there are some awesome deals out of many markets.
Man, we've seen a lot of great business class fares lately…