This is truly wild…
Alitalia being renationalized, big changes coming
First for a bit of background, the current pandemic is actually helping Alitalia, which was on the verge of collapse even before this year. The Italian government is renationalizing Alitalia, investing hundreds of millions of Euros.
Frankly there are a lot more questions than answers, though as of now the plan seems to be as follows:
The airline will shrink down to a fleet of about 90 aircraft (compared to the previous fleet of 113 aircraft)
The focus will be on long haul flights, rather than short haul flights, where a lot of money has been lost
With Alitalia having been kicked out of the SkyTeam transatlantic joint venture, the airline will be seeking new alliances and partnerships, and may even be looking to join oneworld or Star Alliance
The airline will be furloughing 6,600+ workers
Only time will tell how many of these plans the airline actually follows through on, but this has been the alleged goal.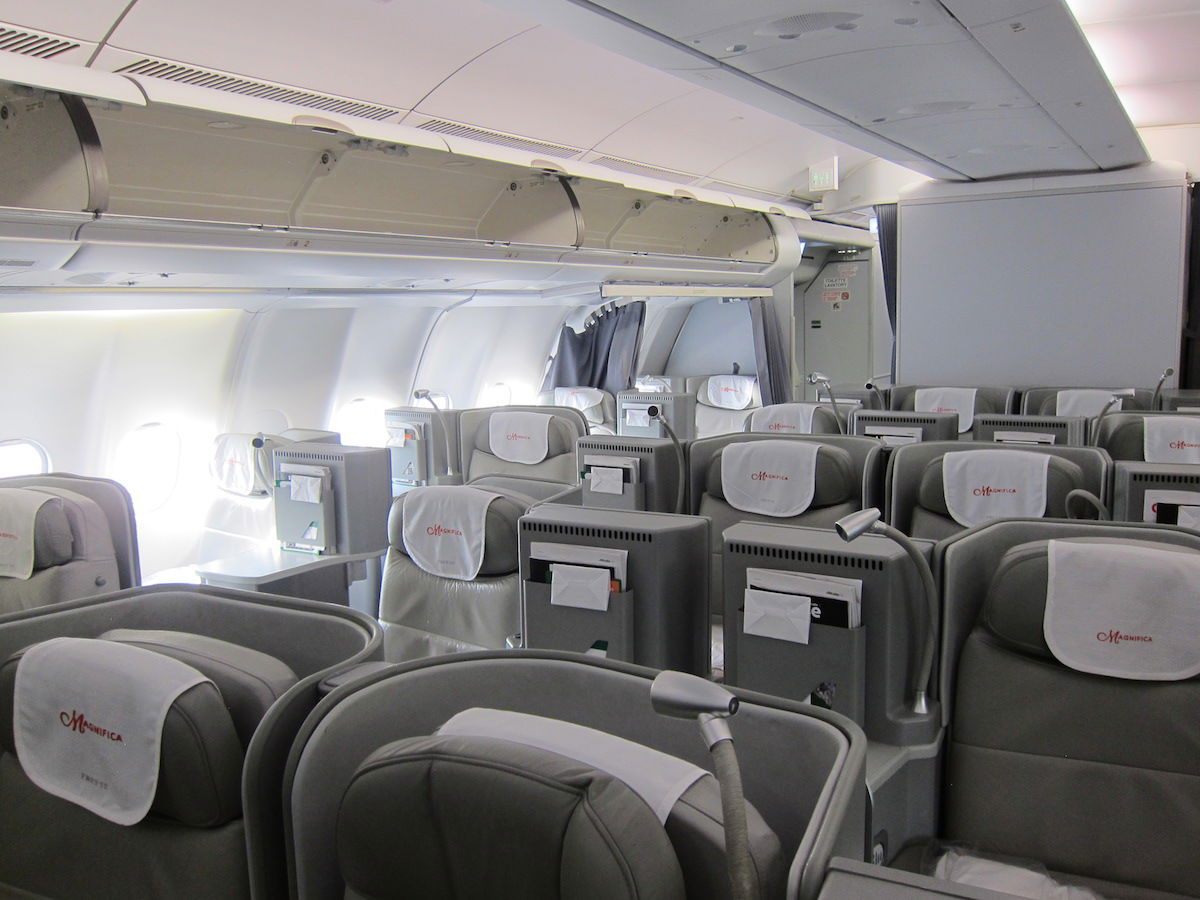 Alitalia plans to shrink its fleet
Alitalia to acquire Boeing 787s for long haul flights
Corriere, which is consistently a reliable source when it comes to Alitalia information, reports on a surprising fleet renewal plan for the airline. Alitalia has been losing money for (seemingly) generations, so you'd think the main focus would be on minimizing losses.
However, apparently Alitalia wants to greatly simplify its fleet, to include just A320s and 787s. Since Alitalia doesn't have any 787s, the airline would need to acquire some as part of this plan, as these planes would replace the existing long haul fleet of Airbus A330s and Boeing 777s. Currently:
Alitalia has 14 Airbus A330s, which are an average of 11 years old
Alitalia has 12 Boeing 777s, which are an average of 17 years old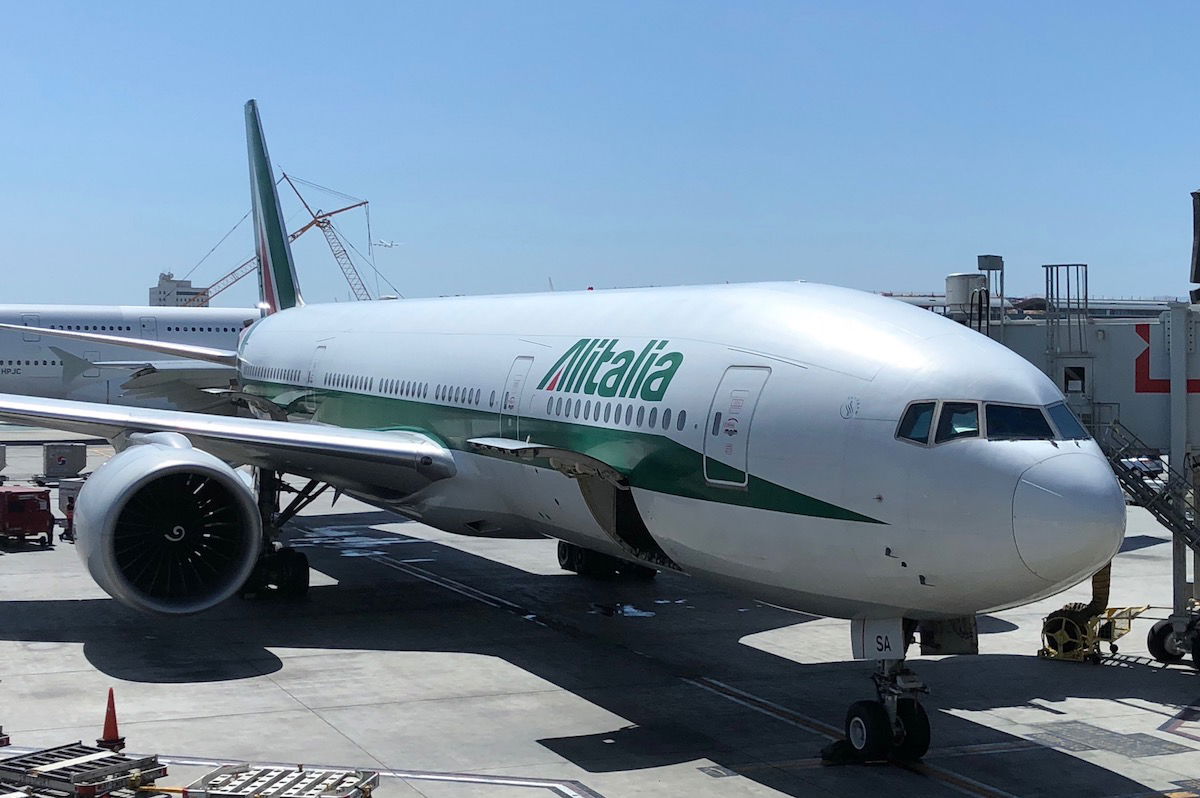 With this plan, Alitalia would retire its 777 fleet
Why would Alitalia spend the money to acquire Boeing 787s? The logic is (apparently) that:
The airline would exclusively operate A320s and 787s in order greatly simplify its fleet
The 787 would lead to 100 million EUR per year in operational benefits, plus 200 million EUR per year in fuel savings
It's believed that the 787s could be purchased "with discounts of at least 50%" (though if that's compared to list prices, then it's probably not too far off from how much airlines would usually pay for planes)
Nothing has been finalized, but apparently discussions have already started between the airline and Boeing
Alitalia would view buying 787s as supporting the Italian economy, since part of the 787 horizontal stabilizer and fuselage are apparently built in Italy
Alitalia CityLiner to get A220s
Alitalia CityLiner is Alitalia's regional airline, which operates under a separate air operator certificate. The airline operates a fleet of 20 Embraer aircraft, including the EMB170 and EMB190.
The same report suggests that Alitalia CityLiner may be looking to replace the current Embraer aircraft with the popular new Airbus A220.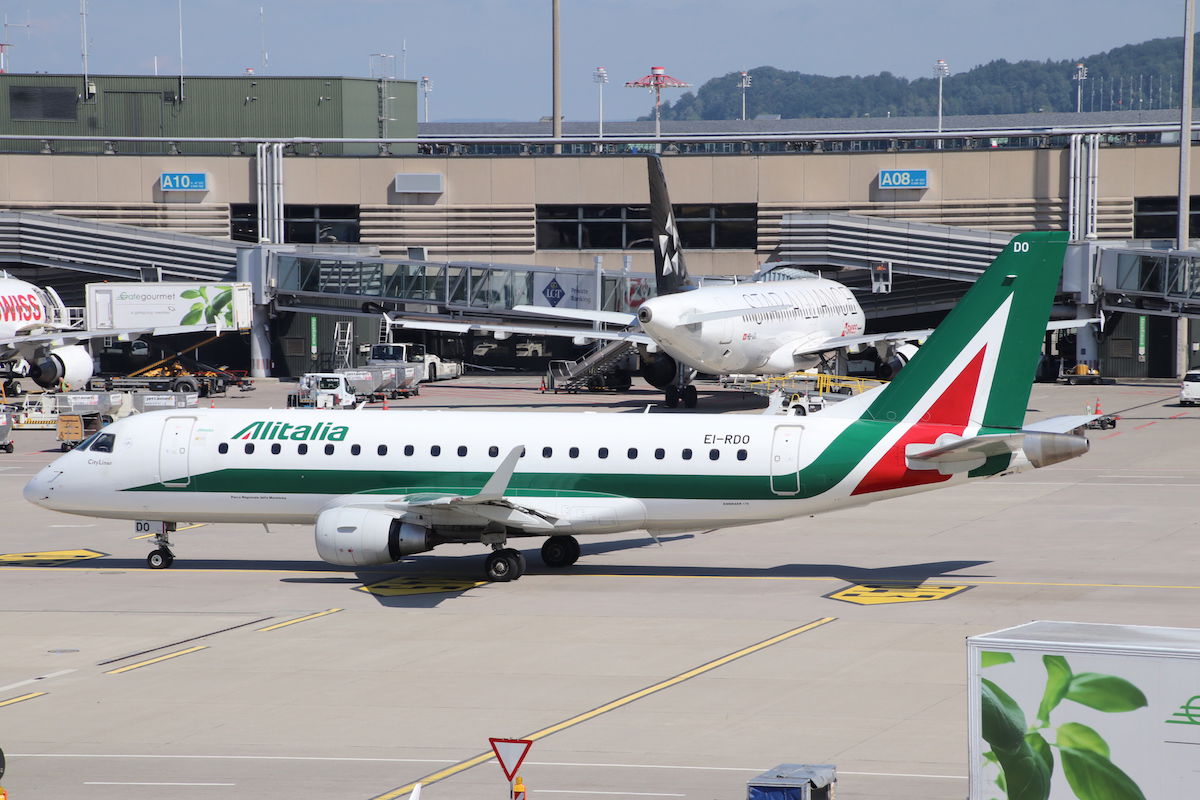 Alitalia CityLiner could retire its Embraer fleet
While the A220 is a great plane, I can't help but wonder what Alitalia's contract with pilots says when it comes to scope. The A220 has 110-140 seats (depending on the model), while the EMB190 has at most 100 seats.
As a result, at many airlines the A220 needs to be operated as part of the mainline fleet, given how large it is.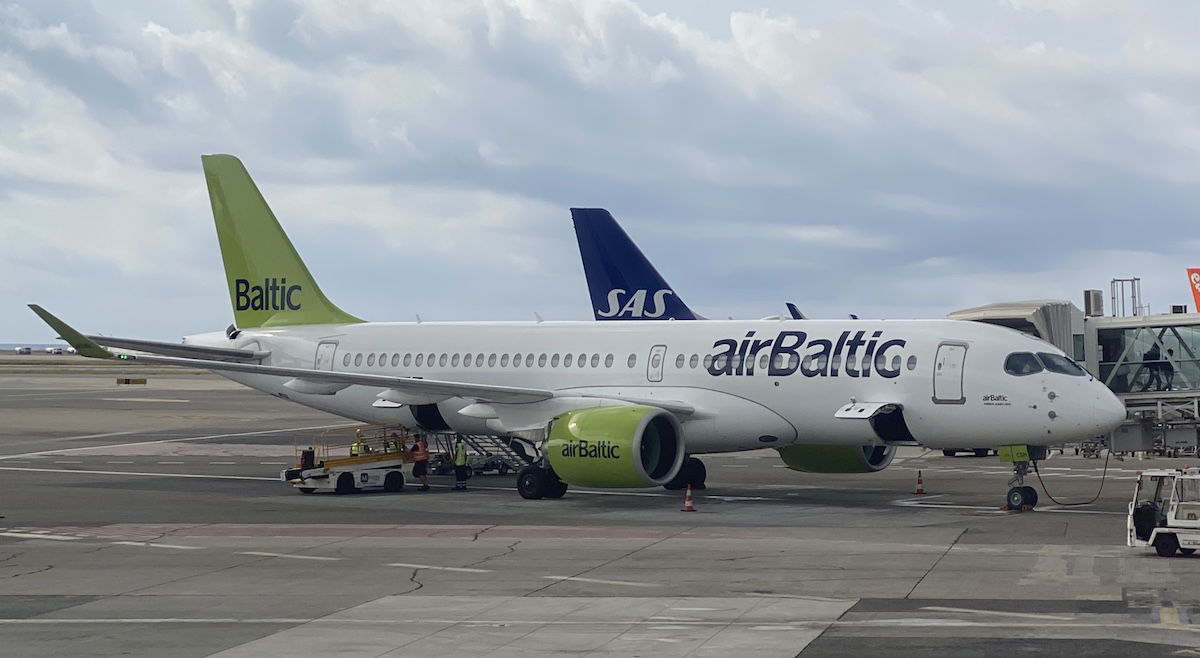 AirBaltic A220-300
Bottom line
I wouldn't count on Alitalia actually acquiring any 787s until the first plane is in Alitalia's possession and has taken off from Seattle. That being said, it's absolutely fascinating that this is apparently seriously being considered.
Don't get me wrong, there are of course benefits to a simplified and more fuel efficient fleet, but should Alitalia really be spending billions of dollars on new planes at this point?
What do you think — could Alitalia actually replace all its A330s and 777s with 787s, or is this just wishful/bizarre thinking?