Going back almost a decade I would have argued that mileage running (getting on the plane for the sole purpose of earning miles) could make sense. However, as we've seen a countless number of award chart devaluations, elite benefit cuts, mileage earning rate cuts, etc., it has become considerably more difficult to justify.
Earlier I wrote about the changes that Alaska is making to mileage earning rates, and I can't get over just how generous the program has become become. With these changes, Alaska is awarding up to 80% more redeemable miles than they did before. The new Alaska Mileage Plan is just like the "good old days," and arguably even better. Let me explain.
Alaska MVP Gold 75K benefits
Alaska's top tier status is MVP Gold 75K, and earning that status requires flying either 75,000 miles on Alaska, or 90,000 miles on a combination of Alaska and any of their partners. There's no requirement to even log a single mile on Alaska "metal."

Alaska MVP Gold 75K members earn a 125% bonus on redeemable miles. On top of that, they earn 50,000 bonus miles when they requalify.

So let's say you fly 90,000 miles per year on partner airlines. That's the equivalent of an additional ~55% mileage bonus. All-in-all, you're earning about a 180% bonus on flown miles.
The reason I'm breaking down the numbers that way is because you want to be able to account for that 50,000 mile bonus when calculating the cost of a mileage run that you're crediting to Alaska.
Alaska status matches to MVP Gold 75K
As I wrote about a couple of months ago, Alaska offers status matches to MVP Gold 75K, assuming you have top tier status with another carrier, like American, Delta, United, etc. So even if you're not MVP Gold 75K, it's quite easy to make the switch.
With that in mind, let's start crunching some numbers.
Just how generous is Mileage Plan becoming?
I write all the time about cheap first & business class fares. More than ever before we're seeing a trend where airlines discount premium cabin tickets to the point that they're often only marginally more expensive than economy.
This is a great way to earn miles with an airline in general, though it's especially lucrative with Alaska Mileage Plan. Why?
They award more bonus miles for premium cabin travel than most programs
They let you earn status exclusively through travel on partner airlines
Elite mileage bonuses apply even to travel on partner airlines, which isn't the case with many other airlines
I've written in the past about some of the amazing fares available out of Cairo, so let me give a couple of examples. Take this roundtrip flight from Cairo to Dubai to Los Angeles in Emirates business class, which costs ~$1,730, and covers a distance of 20,000 flown miles: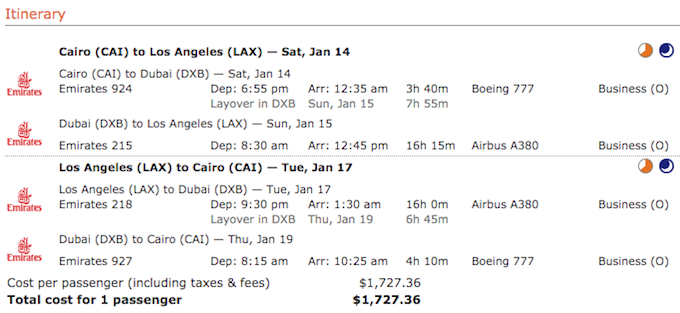 For travel in "O" class you'd earn 125% elite qualifying and 225% redeemable miles before any elite bonuses. That means you'd earn 25,000 elite qualifying miles and 45,000 redeemable miles. That doesn't include the 180% bonus on base miles you earn through being an MVP Gold 75K, which gets you another 36,000 bonus miles, for a total of 81,000 redeemable miles.
I'd note that the above isn't even a "good" fare, it's just the first thing I was able to pull up right now. A bit over a week ago the same ticket was available for $400 less.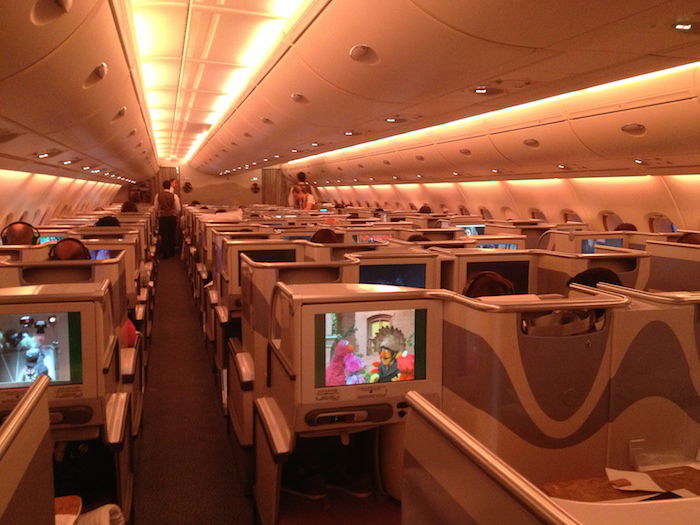 Okay, admittedly not everyone wants to position to Cairo, so let's assume you want something out of the U.S. We see ~$1,200 roundtrip business class tickets on British Airways from the West Coast to Europe with some frequency, which is about 12,000 flown miles. You'll earn 150% elite qualifying miles for those tickets, plus 250% redeemable miles. Then you'll earn a 180% bonus if you're MVP Gold 75K, for a total of 430% redeemable miles. Suddenly that cheap roundtrip business class ticket to Europe earns you over 50,000 redeemable miles. Crazy!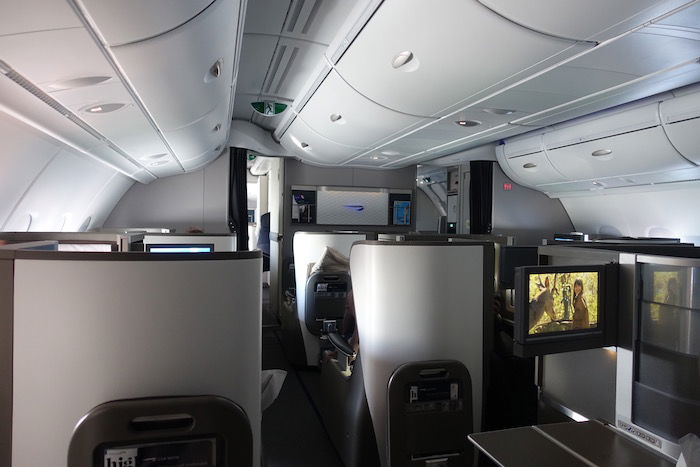 Similar increased mileage earning rates are available on Cathay Pacific, Fiji Airways, Hainan, Icelandair, Japan Airlines, Korean Air, LAN, and Qantas. I could go through a lot of examples, but the point is that collectively those airlines publish a lot of discounted business class tickets.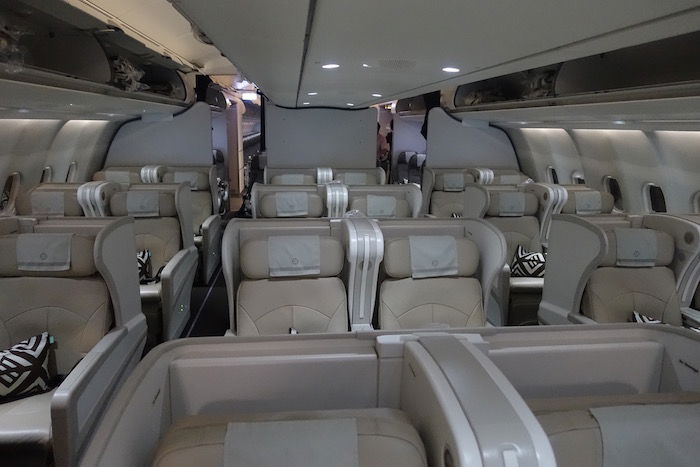 Alaska Mileage Plan has long been an attractive program, but now it's even more attractive than before.
Anyone else seeing incredible opportunities with Mileage Plan, in particular for discounted premium cabin tickets on their partner airlines?