There are so many things to love about the Alaska Mileage Plan program. All things considered, I think the program is more customer-focused than any other airline loyalty program out there.
Mileage Plan continues to award miles based on distance flown rather than dollars spent, they have generous elite benefits, and I love the ability to earn and redeem Mileage Plan miles at lucrative rates on a variety of airline partners.
Mileage Plan is awesome, but…
When it comes to redeeming Mileage Plan miles, I love that:
Stopovers are allowed, even on one-way awards
The mileage redemption rates are mostly among the lowest of any programs out there
They have unique airline partners that few other airlines have
Now, some value in Mileage Plan miles has been lost the past couple of years, and for the most part I don't think it's Alaska's fault, but rather it came at the prompting of their partners. Alaska was forced to increase redemption rates on Emirates, they ended their partnership with Delta, they scaled back their partnership with American, they were forced to cut ties with Aeromexico, and more.
In all cases I think these decisions were made by their partners rather than by Alaska directly. However, this also means that Alaska needs to be performing at 110% otherwise in order to maintain the value proposition of their program.
The good news is that there continue to be some great redemption values. For example, you can redeem:
70,000 miles for Cathay Pacific first class between the US and Asia
60,000 miles for Japan Airlines first class between the US and Japan
55,000 miles for Qantas business class between the US and Australia
50,000 miles for Cathay Pacific business class between the US and Asia
But this brings me to a serious issue I have with Alaska Mileage Plan. This has been ongoing for years, and it seems like no one at Alaska wants to fix it.
Alaska's consistent partner award issues
The last three times I've wanted to redeem Alaska Mileage Plan miles for travel on partner airlines, I haven't been able to, even though the availability was there.
Generally speaking all airlines get access to the same partner award inventory, but Alaska seems to consistently have issues with certain partners.
This is particularly problematic with Emirates, Qantas, and Cathay Pacific. Let me give a few examples.
I tried to redeem Alaska miles for an Emirates business class award ticket from Fort Lauderdale to Dubai. The flight showed as having award seats on ExpertFlyer.

However, for many routes there's a glitch where Alaska's website only shows economy and first awards on Emirates, and not business awards. The business class column doesn't even show up.

I figured this was just a website issue, but when I called, Alaska agents had exactly the same issue. Even when trying to direct sell it, they couldn't find the seats.
The same is true for a recent redemption I tried to make on Qantas. ExpertFlyer showed Qantas award availability in business class from San Francisco to Sydney.

Alaska's website didn't show the space. I figured it was an IT issue, but the phone agents had the same problem. Even when trying to direct sell, they couldn't see the space.

Now, American's website didn't show the space either, but American's website consistently shows incorrect Qantas award space. When I called American, however, they were able to book it without issue. American is always able to book the same Qantas award availability that shows on ExpertFlyer.
Then there's the biggest issue of all, which is travel on Cathay Pacific. Probably the best use of Alaska miles is for travel in Cathay Pacific premium cabins. Sadly Alaska pretty consistently sees one less award seat in first class than other partners, while they often see two fewer business class award seats.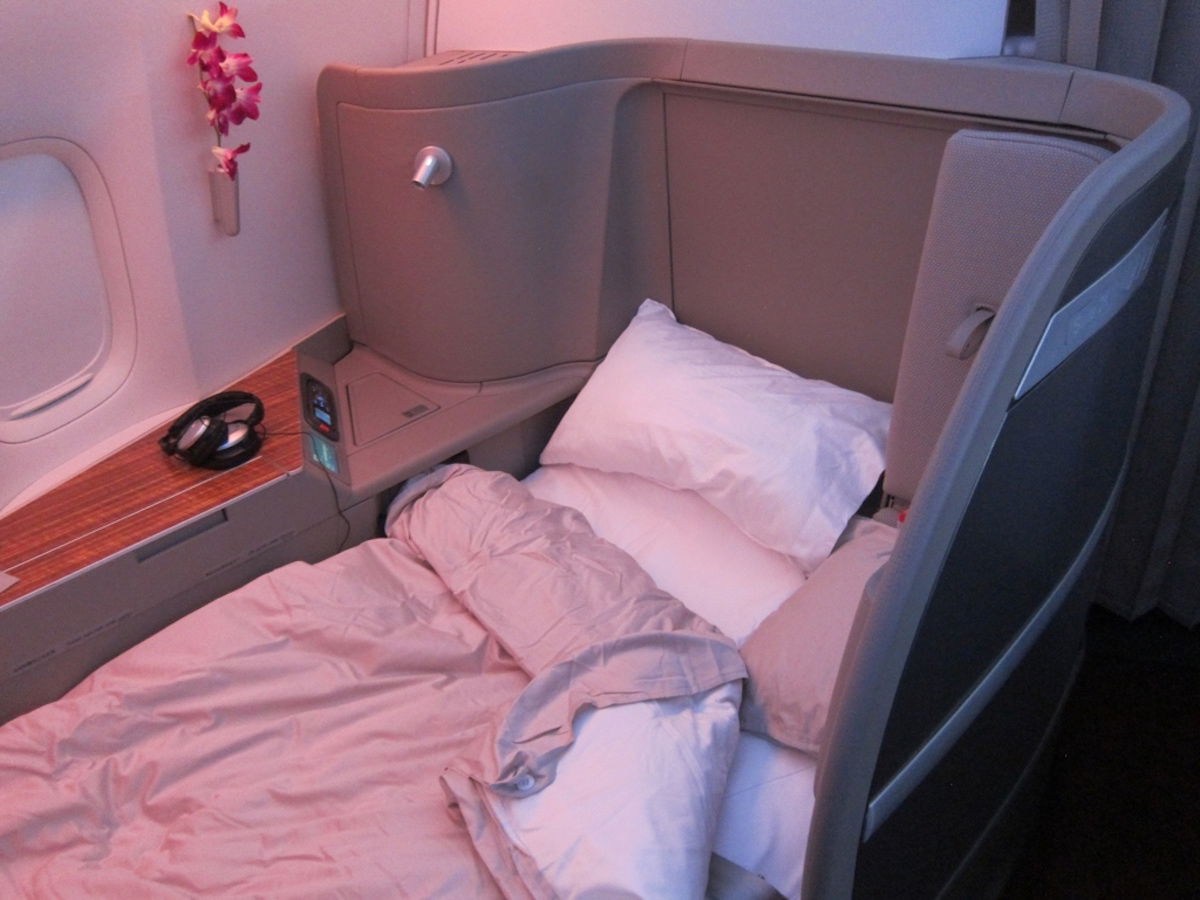 Again, there doesn't seem to be a workaround here.
Bottom line
There are many things to love about Alaska Mileage Plan. One of the reasons I consider Alaska miles to be among the most valuable single mileage currencies is because of the excellent niche redemptions that are possible. However, when there are only a few good redemption options, it's absolutely vital that they be bookable correctly.
I'm not comfortable concluding whether or not this blocking is intentional, or just something that they haven't gotten around to resolving. But personally I think it's time that they fix this no matter what the cause is, since it's really threatening the value of Mileage Plan miles. Like I said, I've had three redemptions in a row now where I wanted to redeem Alaska miles but couldn't.
Have you faced this partner award blocking issue with Alaska?