Alaska Airlines has announced that they'll begin offering once daily flights between Seattle and New York JFK as of September 16, 2015.
The new Boeing 737-800 frequency will be operated with the following schedule:
AS18 Seattle to New York departing 9:35PM arriving 6:00AM (+1 day)
AS07 New York to Seattle departing 7:15AM arriving 10:15AM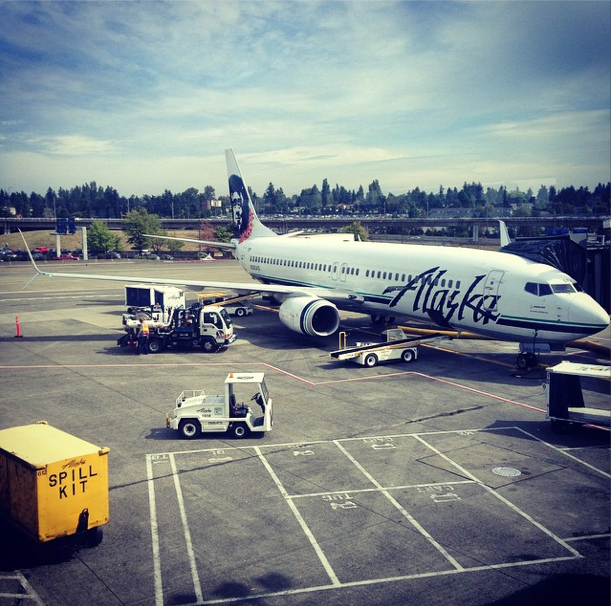 This complements Alaska's existing twice daily service between Seattle and Newark.
On the surface this route makes perfect sense. Alaska has quite a few airline partners, and almost all of them have a larger presence out of Kennedy Airport than Newark Airport (including Air France/KLM, American, British Airways, Delta, Emirates, etc.).
So while their Newark flight probably consists mostly of O&D traffic, I suspect that they're hoping for a lot more connecting traffic on this route.
There are a few things that make this route especially interesting:
Alaska offering double miles on the new route
To celebrate the launch of the route, Alaska is offering Mileage Plan members traveling between Seattle and New York double redeemable Mileage Plan miles. The promotion is valid for travel between September 16 and October 28, 2015.
Registration is required prior to travel, and bonus miles should post within four to six weeks of when travel is completed.
Alaska is taking on Delta
The "battle in Seattle" between Alaska and Delta has continued to get worse, and I think in terms of new routes, this is about the most directly and substantially that Alaska can compete with Delta. It's clear that Alaska is sick of sending codeshare passengers onto Delta flights.
So while this route probably makes sense in its own right, I'm sure Alaska is even more excited about the fact that they can thump their nose at Delta.
Aren't the flight timings a bit off?
If you're looking at the flight timings your first reaction might be that they seem a bit off:
AS18 Seattle to New York departing 9:35PM arriving 6:00AM (+1 day)
AS07 New York to Seattle departing 7:15AM arriving 10:15AM
Given that most people flying from Seattle to New York would be connecting east, you'd think it would make more sense to have an early morning departure from Seattle, and an evening departure from New York.
Why don't they have that? I'd say there are four plausible explanations:
Aircraft utilization — a daytime flight in both directions basically "uses" an entire plane, while in this case they utilize the plane in Seattle for another route for 11 hours during the day
Traffic/congestion — there's no denying that there's a lot less traffic at JFK Airport at 6AM than 6PM, so they're probably saving an hour in the schedule with their flight timings
Gate availability — JFK has a gate shortage at times, so maybe they could only secure a gate in the early morning
Maybe a codeshare with American is on the way — I'm fairly certain the relationship between American and Alaska will continue to grow, and keep in mind that American has once daily service on the route with almost the opposite schedule; I wouldn't be surprised if the two airlines codeshare on each others flights to create a more comprehensive schedule
Bottom line
While Alaska launches a lot of seemingly random once daily point-to-point flights, service to New York JFK is long overdue. Kudos to Alaska for the new route, and I can't wait to see if/how Delta responds in this never-ending battle.