In September, Alaska and Icelandair announced that they were reinstating their partnership, which they had previously discontinued in June 2013. When the partnership was reinstated it was initially only reciprocal when it comes to earning miles, though a couple of weeks ago they finally added reciprocal mileage redemptions as well.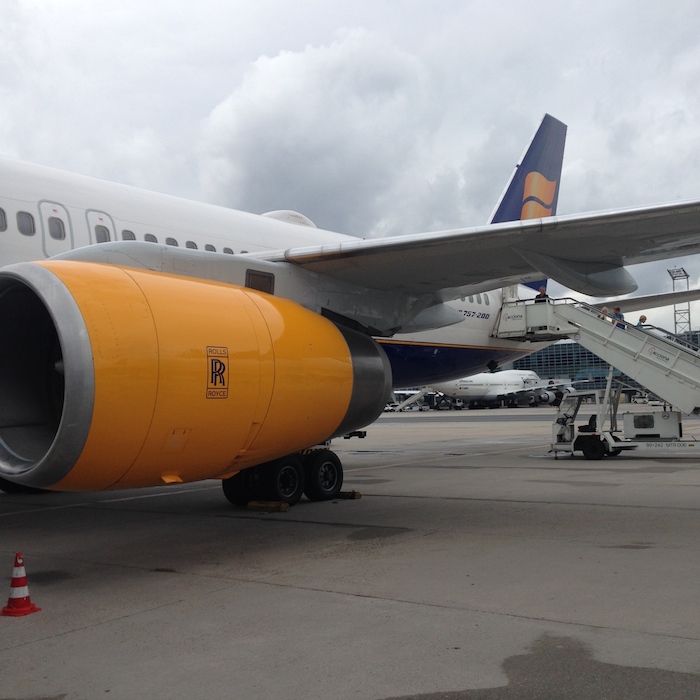 I was really excited about the partnership being reinstated. I had the chance to visit Iceland last summer and had an amazing time, and can hardly wait to return. It's one of the most gorgeous places on earth, so anything which makes it easier to redeem miles to Iceland is a huge win, in my opinion.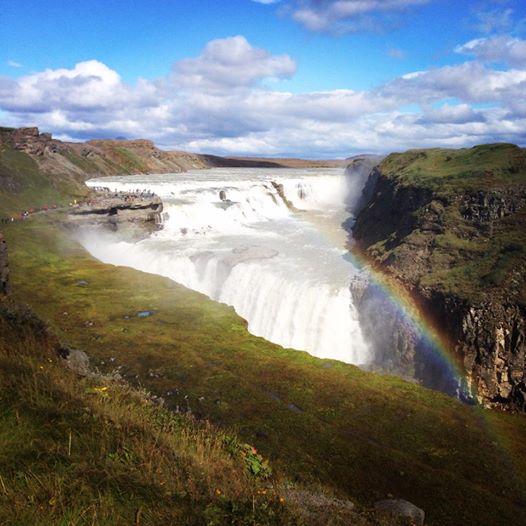 Redeeming Alaska miles on Icelandair
There are a few things which make Mileage Plan redemptions on Icelandair unusual/special:
Alaska is imposing fuel surcharges for redemptions on Icelandair, which makes them the only partner other than British Airways where that's the case
Traditionally partner awards can only be booked at the saver level, while Alaska has low, medium, and high redemption rates on Icelandair (business class awards have a single award level
Alaska allows stopovers on one-way awards, which means you can travel from the US to Europe with a stopover in Iceland — that's the ideal way to visit the country, in my opinion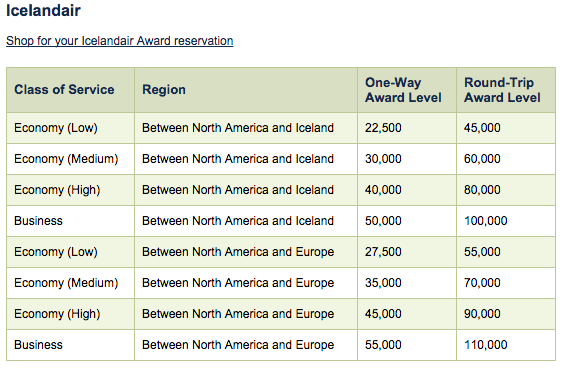 With that in mind, there's just one redemption rate for business class travel on Icelandair, which is 55,000 miles one-way. For that price you can fly from any of their US gateways to any of their European gateways, via their hub in Iceland.
Take the below itinerary from New York to Frankfurt, with a stopover in Reykjavik. As you can see, in addition to the 55,000 miles you're stuck paying ~$200 in taxes/carrier imposed surcharges:
At the moment Alaska is selling miles with up to a 50% bonus, which means you can buy miles for as little as ~2.0 cents each.
At that cost, and if you're valuing Alaska miles at 2.0 cents each, you'd be paying ~$1,300 for a one-way business class ticket between the US and Europe on Icelandair, with a stopover in Iceland.
Using that as a basis, let's look at the other ways you can get to Iceland. Before we continue, I should note that Icelandair doesn't have a "real" business class. Instead the seats can most closely be compared to domestic first class on a US airline.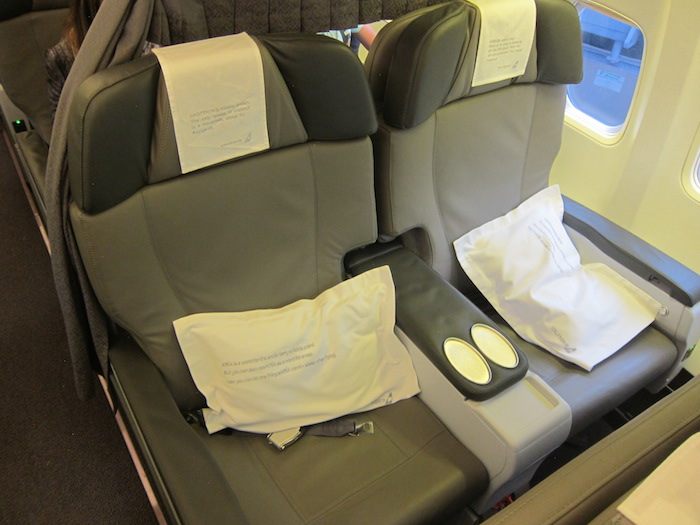 Icelandair business class seat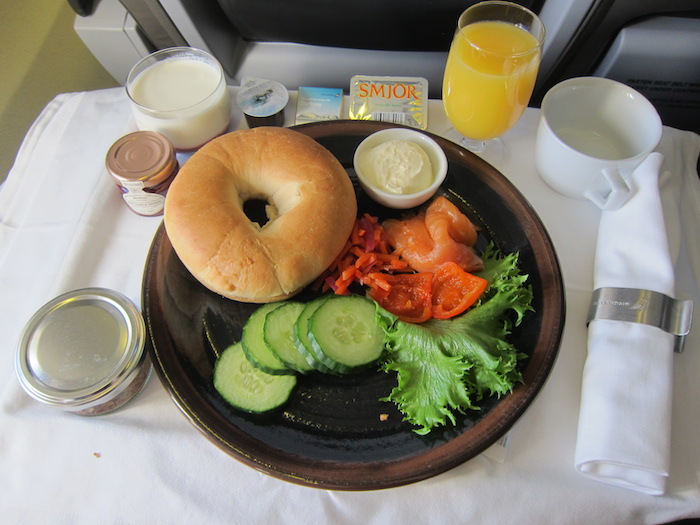 Icelandair business class breakfast
Alternatives for getting to/from Iceland?
With the above "cost" for a redemption rate on Icelandair as a starting point, what are the alternatives for getting to/from Iceland:
Cheap ticket in WOW Air economy. WOW Air is a fairly new airline with a similar route network to Icelandair, except they're not quite as far along in their growth process. They're a low cost carrier with super low fares, and in many cases they charge just ~$100 each way. The catch is that they're truly no frills, and charge you extra for everything.
A revenue business class ticket on Icelandair. Icelandair often has reasonably priced business class tickets between the US and Europe, and you're allowed a stopover in Iceland. Often they're in the ~$1,800 range, in which case you're not paying that much more for a roundtrip ticket than you'd be paying for a one-way award on Alaska (assuming you're valuing Alaska miles at ~2.0 cents each). And you'd be able to earn Alaska miles on that revenue ticket.
British Airways Avios ticket from London. British Airways recently launched flights between London and Iceland, which you can quite easily redeem Avios on. British Airways charges the following amounts for one way travel between London and Reykjavik:

Economy — 8,500 Avios off-peak, 10,000 Avios peak
Business — 17,000 Avios off-peak, 20,000 Avios peak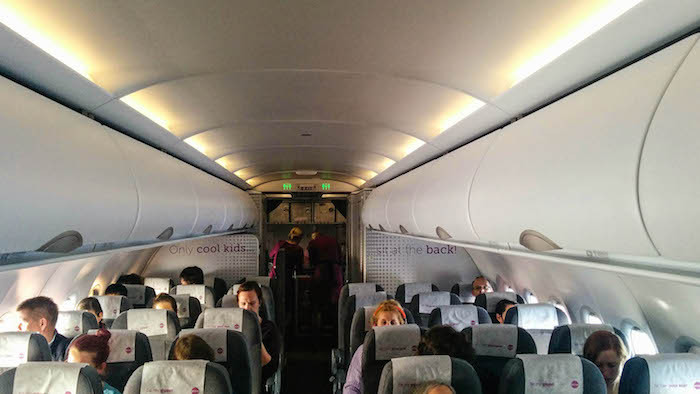 WOW Air is a much more economical way for getting to Iceland
Bottom line
Generally I'm not someone who would fly WOW Air, since I don't travel that light, so I'd end up still paying a decent amount for checked bags, seat assignments, etc.
Still, if I returned to Iceland I think I might just fly WOW Air as far as Reykjavik, then redeem Avios to fly British Airways to London, and then after staying in Europe for a bit I'd book a separate ticket back to the States in a "real" business class product.
While I suppose it's nice to have the Icelandair award option, I just don't find the value to be there. If the pricing were 45,000 miles one way in business class without fuel surcharges I'd say it might be worth it, but the extra miles and fuel surcharges just ruin the value for me.
I'd much rather redeem 55,000 Alaska miles for Fiji Airways business class from the US to New Zealand via Fiji (with a stopover) in Fiji Airways business class.
How about you — do you plan on redeeming Alaska miles for travel on Icelandair? What do you think of the value proposition?