Most frequent flyers have strong seating preferences in terms of whether they prefer aisle seats or window seats, though preferences can vary depending on the type of flight.
My personal seating preferences are (roughly) as follows:
On a short daytime flight (less than two hours) I'll take a window seat for the views
On any other flight I'll take an aisle seat for easy access to the aisle
If I'm traveling with someone I'll always choose a pair of aisle and window seats together, and am happy to sit in the aisle or window based on the other person's preference; I just prefer not being at a stranger's mercy to have access to the aisle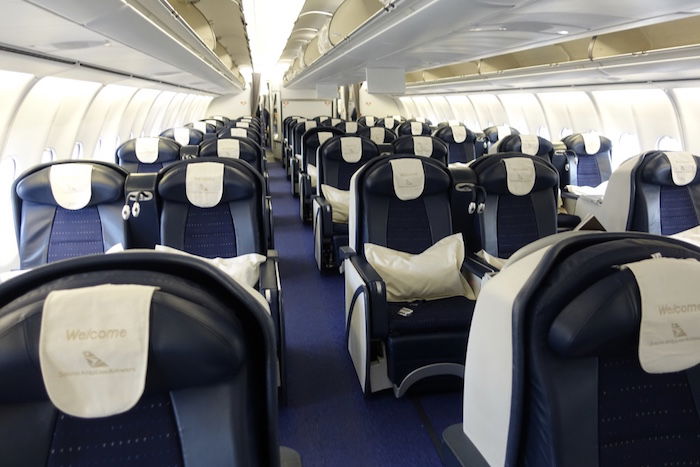 But even on flights where I prefer an aisle, the type of aisle seat I prefer varies based on the specifics of the flight. For example, on widebodies without direct aisle access from every seat, I prefer a center aisle seat on a longhaul flight, while I'll take an aisle seat on the window side on a shorter flight, since I'll at least get some views.
The reason I have such a strong preference for an aisle seat is because I get up a fair amount. I drink a lot of water on planes, and therefore have to pee with some frequency (TMI?). Furthermore, I'm usually working, recharging electronics, etc., so for seats without proper storage, I'm frequently moving things into and out of the overhead bin.
On my South African Airways flight a couple of days ago from Frankfurt to Johannesburg I found myself in a window seat. I had selected a center aisle seat on the flight I was booked on from London to Johannesburg, but when I got rebooked through Frankfurt due to a cancellation, a window seat was the only option left.
I didn't like the thought of being in a window for a flight that long (at least I was in business and not economy!), simply because I knew I'd have to get up, and I didn't want to inconvenience the person in the aisle. Furthermore, it was a redeye flight, and I knew I'd have a hard time getting up in the middle of the night without waking the guy in the aisle.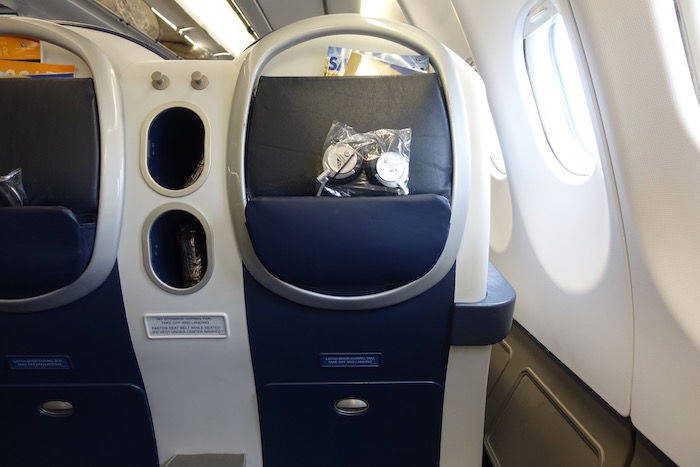 However, much to my surprise I ended up loving being in the window seat, and I think I may choose it from now on in this type of a configuration. I slept extremely well for nearly seven hours, which I attribute largely to being in the window seat. When you're in a standard forward facing 2-2-2 business class configuration, you feel quite "exposed" in the aisle seats, in my opinion. Meanwhile in the window seat I felt like I had a fair bit of privacy, especially thanks to the small privacy partition between seats.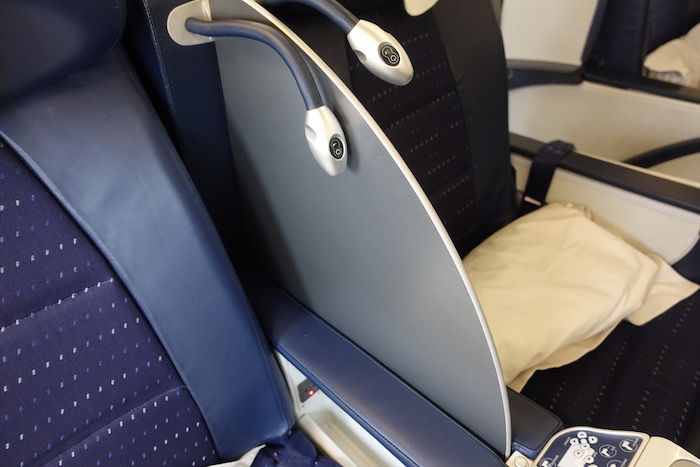 I slept facing the fuselage, and felt like I was in my own cocoon, while in the aisle seat I would have been much more sensitive to the actions of others, whether it be movement in the aisle, light from someone's personal television, etc.
After this flight I'm also convinced that having to pee is largely mental, because despite chugging several bottles of water, I only went to the lavatory once during the flight. 😉
Do you prefer the aisle or window, and what factors into your preferences?