For a long time airberlin has been in a horrible financial situation, as they've sort of struggled with whether they want to be a low cost carrier or full service airline. The combination of the two just hasn't worked well for them.
For several years Etihad has had a ~29% stake in airberlin, which has been part of their strategy of investing in foreign airlines. Unfortunately there seems to be no end in sight for airberlin's losses, so Etihad has apparently been getting a bit antsy as well.
About a month ago it was formally announced that some big changes would be coming to airberlin. Specifically:
Airberlin would lease up to 40 planes to Lufthansa, helping airberlin control their losses, while helping Lufthansa build their Eurowings division; it might seem strange for Lufthansa to help their competitor, but they have a common goal, which is to keep EasyJet and Ryanair out of Germany as much as possible
Going forward, airberlin will be a network carrier focused on their hubs in Berlin and Dusseldorf, with a core fleet of 75 planes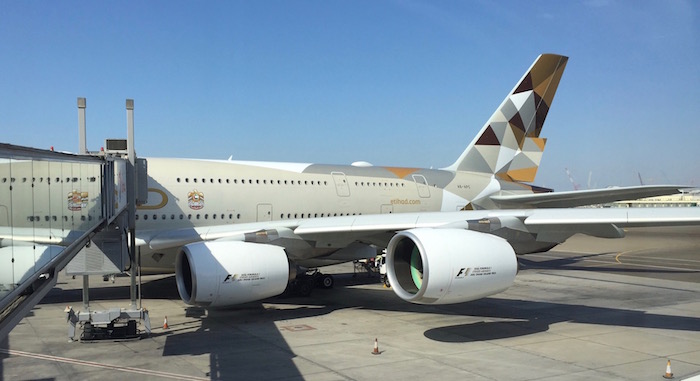 What does this mean for the future of partnerships?
There are a lot of strange new rumors going around about what this could mean for the future of major partnerships:
Airberlin is in oneworld, Etihad is only in their own Etihad Airways Partner alliance, and Alitalia (which Etihad also has a stake in) belongs to SkyTeam
There are rumors that Etihad may be considering a partnership with Lufthansa going forward, given the ways in which they're cooperating
Perhaps airberlin and Lufthansa could further cooperate going forward as well, given their common enemy of EasyJet and Ryanair, which is really the biggest risk to both airlines' regional business
Airberlin has always been an outsider in oneworld
To dig a bit deeper into that last point, while airberlin has been in oneworld for a few years, it doesn't seem like they've fully integrated, in a sense. For example, they're the only transatlantic oneworld airline to not belong to the oneworld transatlantic joint venture, which includes American, British Airways, Finnair, and Iberia.
I'm not sure if that's because airberlin doesn't want to be part of the joint venture, or if the other carriers don't want airberlin being part of it. I suspect the latter is the case.
American & airberlin discontinuing codeshare agreement?
Frequent Business Traveler reports that American and airberlin are apparently planning on discontinuing their codeshare agreement as of March 2017. This hasn't yet been officially announced, but I've heard similar rumblings from others as well.
This would be a curious decision, given that oneworld is otherwise quite weak in Germany. You'd think that American and airberlin would be complementing one another, given airberlin's route network in Germany and American's route network in the US.
Assuming American and airberlin discontinue their codeshare agreement, I imagine there's a lot more to this story, and that perhaps they'd leave oneworld altogether. Etihad has these investments in different carriers, but they haven't done much to tie them together and have them work well together. Could airberlin possibly join SkyTeam? Could airberlin and Alitalia both leave their respective alliances and instead become better integrated "Etihad Airways Partner" airlines?
There's one thing that's for sure — the major global alliances aren't nearly as important as they used to be, as airlines instead opt for closer joint ventures and partnerships that can be much more mutually beneficial.
Bottom line
Assuming the reports are true of American and airberlin discontinuing their codeshare agreement, I imagine there's more to the story than just that. Airberlin has always been an outsider in oneworld, though big picture I wonder what this could mean for their participation in oneworld.
What do you think the future of airberlin holds in terms of partnerships?