Several readers forwarded me the link to an Atlas Obscura story last week about Air Sinai, one of the most mysterious airlines out there. While I was familiar with the airline, I realized I've never written about it before, and also didn't realize some of the changes that have been made to the airline recently.
Let's take a closer look at the airline in this post, which is now on my post-COVID-19 avgeek bucket list.
What is Air Sinai?
Air Sinai has been flying since 1982, exclusively operating flights between Cairo, Egypt, and Tel Aviv, Israel. That's right, the airline only flies a single ~245 mile route.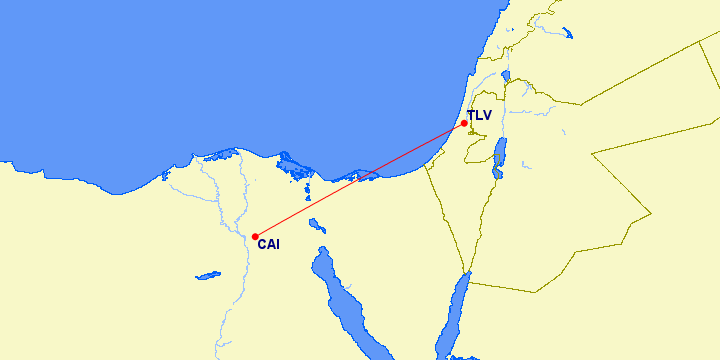 In reality this is only a paper-airline, in the sense that they operate a fleet of two Airbus A220s, which actually belong to EgyptAir. Air Sinai operates on a wet lease basis, which is to say that the planes and crews are both provided by EgyptAir.
The airline still has their own code and flight numbers, though — rather than using the "MS" designator for EgyptAir, Air Sinai instead uses "4D" as the airline code.
One thing that makes these A220s interesting is that they're unmarked. They don't have the typical EgyptAir livery, but rather are all white, and the planes just have registration codes visible (SU-GFA and SU-GFD).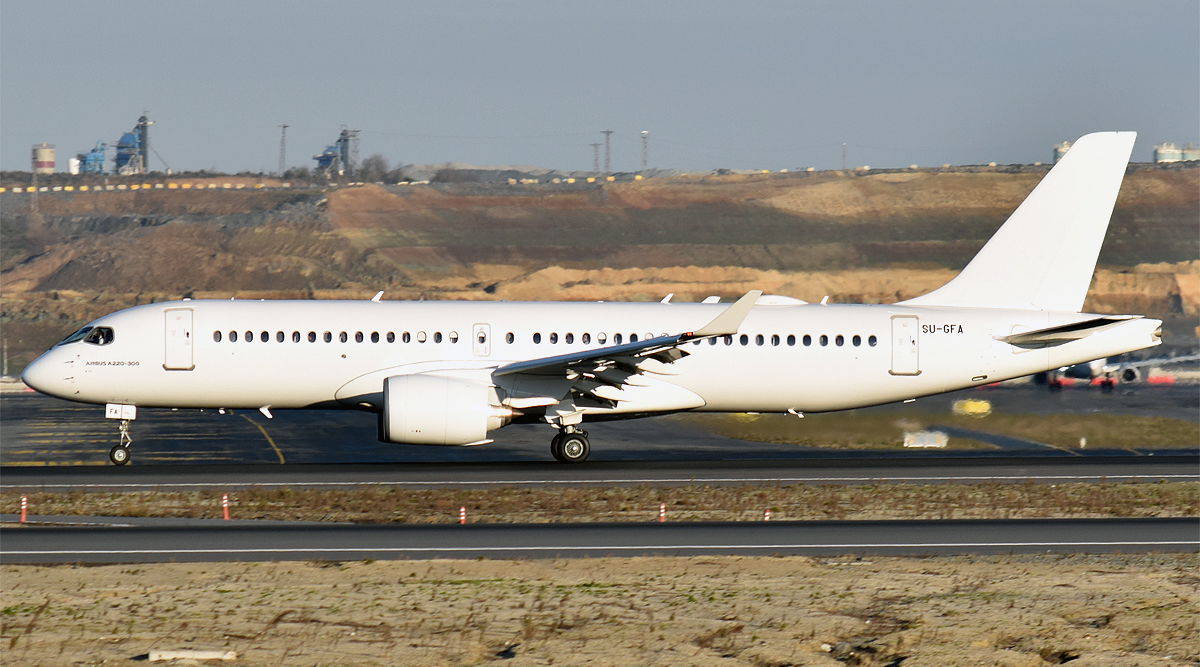 Air Sinai A220 (image courtesy Anna Zvereva)
The airline has operated all kinds of planes over time — when it first launched they flew a 737-200, while prior to 2020 they flew two Embraer 170s.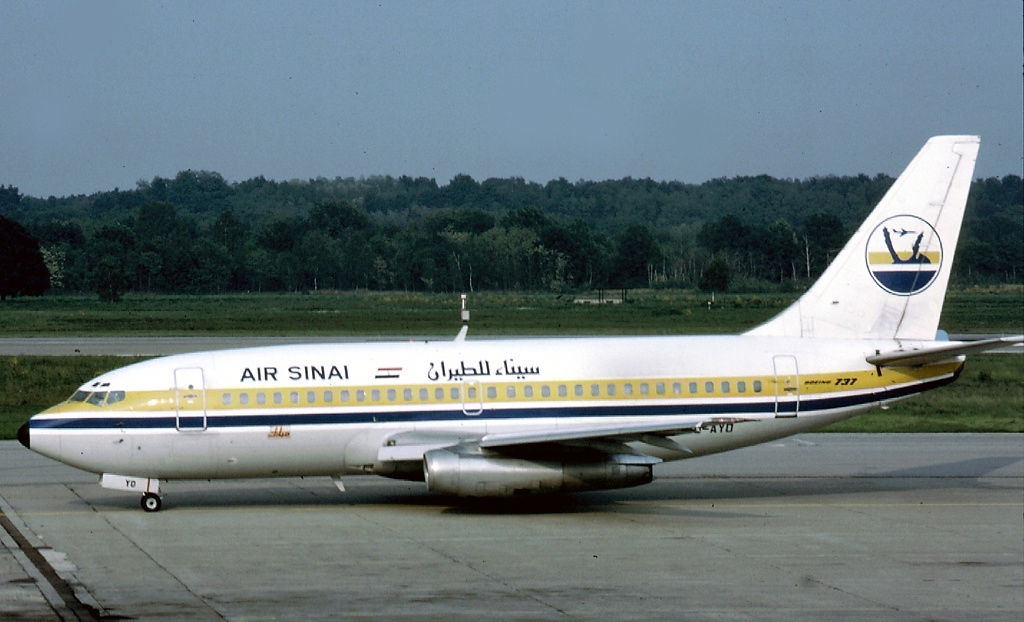 The original Air Sinai 737-200 (image courtesy Guido Allieri)
What's the history of Air Sinai?
In 1979 Egypt and Israel signed a historic peace treaty, and one condition of that was that the two countries had to introduce an active civil aviation route within three years. That's how Air Sinai was born in 1982.
However, the treaty between the countries wasn't otherwise popular in the Arab world, so EgyptAir didn't want to fly these routes in an "obvious" way, which is why Air Sinai was created. This way the route could be operated by EgyptAir planes and by EgyptAir crews, without the association being so obvious.
For a long time Air Sinai didn't have a website or make it easy to book, because Egypt didn't necessarily want to make it easy for people to book this flight. After all, this route was being operated mainly to fulfill an aspect of the peace treaty. You could book through a travel agency or email, but not directly online, and not even on EgyptAir's website.
There is now an Air Sinai website
New as of 2020, flyairsinai.com is a website that allows you to book Air Sinai tickets online with a credit card. Funny enough, there's even mystery associated with the website — Air Sinai refuses to confirm that they run this website. The website lists a UK address, and it makes it clear that they "act as agent only."
However, the website is legitimate, so it sure seems like the connection between the site and airline might be closer than some would assume. The website also published this super high budget promotional video for the airline.
The fares sure aren't cheap, though. The website lists "special promotions" online, with fares of 549EUR roundtrip in economy, or 995EUR roundtrip in business class. That's right, that's for roundtrip travel on a sub-250 mile flight.
While that pricing is high, in fairness, they have a pretty captive audience. Those needing to travel between Tel Aviv and Cairo don't have many other practical options. The next most direct options are on Royal Jordanian through Amman, or on Turkish Airlines through Istanbul.
Bottom line
Air Sinai has existed for nearly 40 years due to a peace agreement. The airline only exists on paper, as they now fly unmarked EgyptAir A220s on a wet lease basis between Cairo and Tel Aviv.
The most interesting development here is that until recently it wasn't possible to book a ticket online, while that has now changed. While you still won't find Air Sinai through most online travel agencies, you can book them through flyairsinai.com.
The relationship between that website and the airline is yet another mystery…
Has anyone flown Air Sinai, or have anything else interesting to add about the airline?