About a month ago I wrote about how Air Serbia is swapping its sole Airbus A330 for another A330. We now have more information about when this plane will enter service, and what the business class product will look like.
The story of Air Serbia's current Airbus A330
Serbian national airline Air Serbia has operated a single Airbus A330-200 since 2016:
The airline acquired this plane when it was 49% owned by Etihad Airways; Etihad has since decreased its stake in the airline
The airplane was leased from Jet Airways at the time, which was another airline that Etihad partly owned, though it has liquidated in the meantime
The airline has used the A330 to fly between Belgrade and New York, a route that has (surprisingly?) lasted for around five years now
I've flown Air Serbia's A330 a couple of times, and have really enjoyed the product. While the hard product is just okay, the service and catering have been exceptional, in my experience.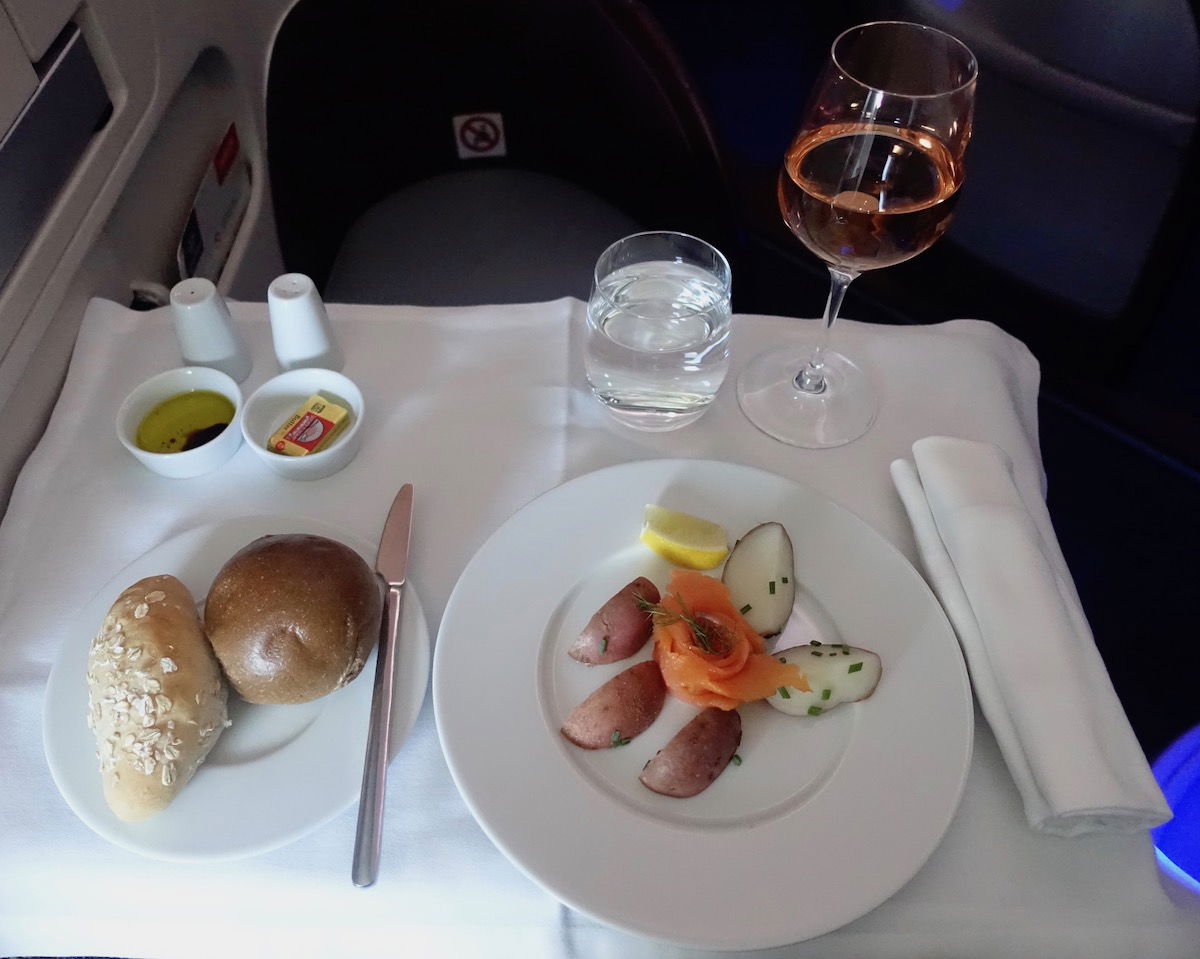 I love Air Serbia's business class catering
Air Serbia replacing its Airbus A330
Air Serbia will be replacing its current Airbus A330-200 with a different Airbus A330-200:
An A330 with the registration code YU-ARB has joined Air Serbia's fleet; the plane is 12 years old, and previously flew for Aeroflot
As a point of comparison, the original A330 with the registration code YU-ARA was 13 years old, so this plane is just slightly younger
Unfortunately it appears that this A330 replaces the existing plane, rather than complementing it; at one point there were discussions about Air Serbia launching a Belgrade to Toronto flight, but it looks like that's not happening
Does anyone actually know the backstory here? I get that leases are typically for a defined period, but you'd think any company would want to offer extended leases right now, so did Air Serbia just get a better deal on this ex-Aeroflot plane, or…?
This Airbus A330 has just been painted in a special livery, featuring Nikola Tesla on the tail. Belgrade Airport is also named after him. I'm not sure what to make of the livery:
On the one hand, it looks modern and stands out
On the other hand, it quite literally looks like a cross between Lufthansa's new livery and Norwegian's livery, and I feel like those who don't know who Tesla is will be rather confused
Air Serbia's new A330 enters service April 26
It looks like we now know when Air Serbia's newest A330 will enter service — looking at seatmaps, Air Serbia's "old" A330 will operate its last flight from New York to Belgrade on April 24, while Air Serbia's "new" A330 will operate its first flight from Belgrade to New York on April 26.
So we're just around two weeks from the airline swapping flagship aircraft.
Air Serbia's new A330 business class
Many have wondered what new business class product Air Serbia will install on this A330. Air Serbia's first A330 had herringbone business class seats (similar to what you'll find on Virgin Atlantic), which were inherited from Jet Airways. While not my favorite seats in the world, at least they're fully flat and offer direct aisle access.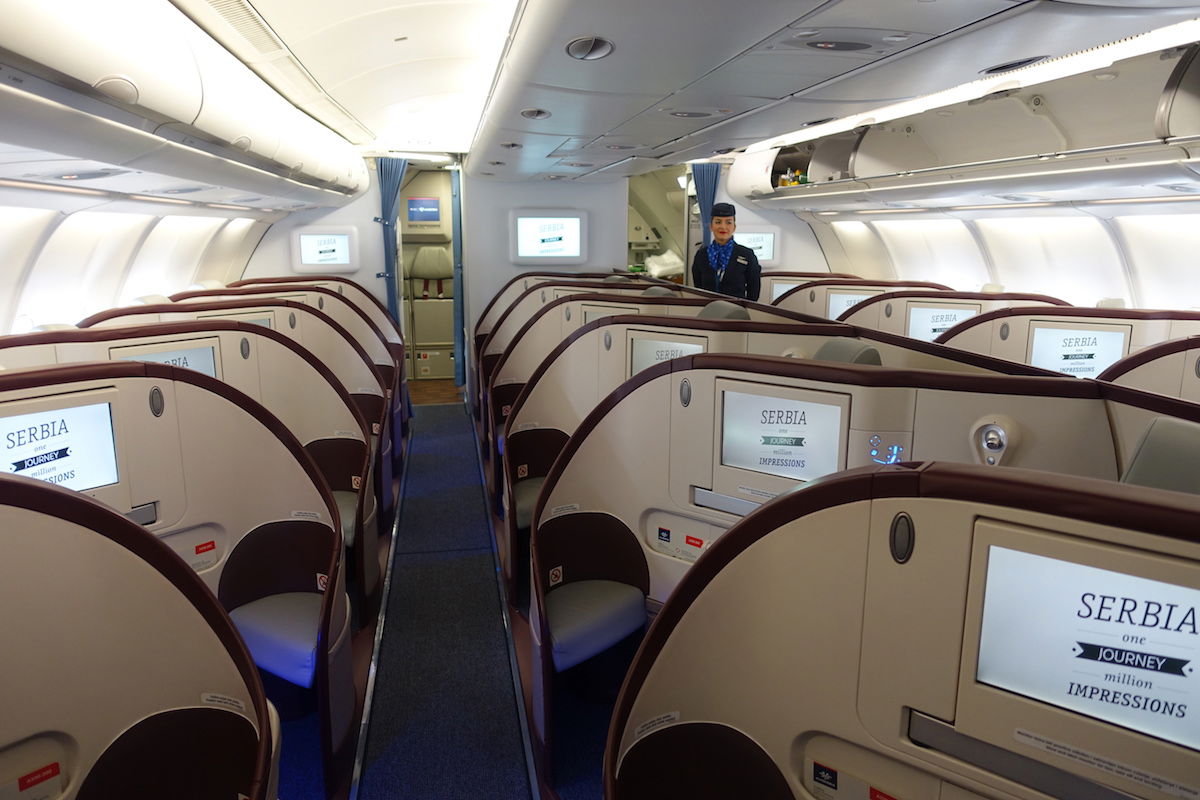 Air Serbia's current A330 business class
Aeroflot's A330-200s, on the other hand, feature angled seats in a 2-2-2 configuration. These are the seats that the plane used to have, though fortunately these aren't the seats that Air Serbia will maintain.
Aeroflot's A330 business class
Instead Air Serbia will be introducing a new staggered business class product on its A330, which should almost be identical to what you'll find on Aer Lingus.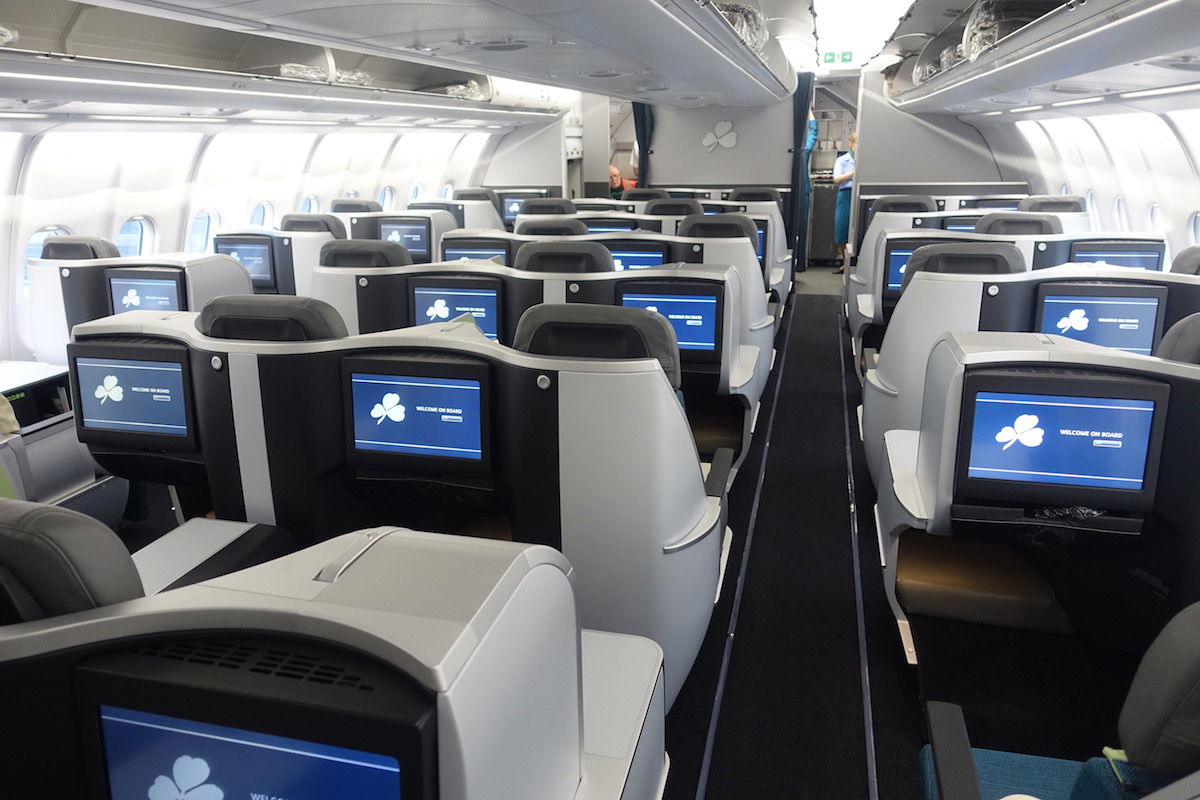 Aer Lingus A330 business class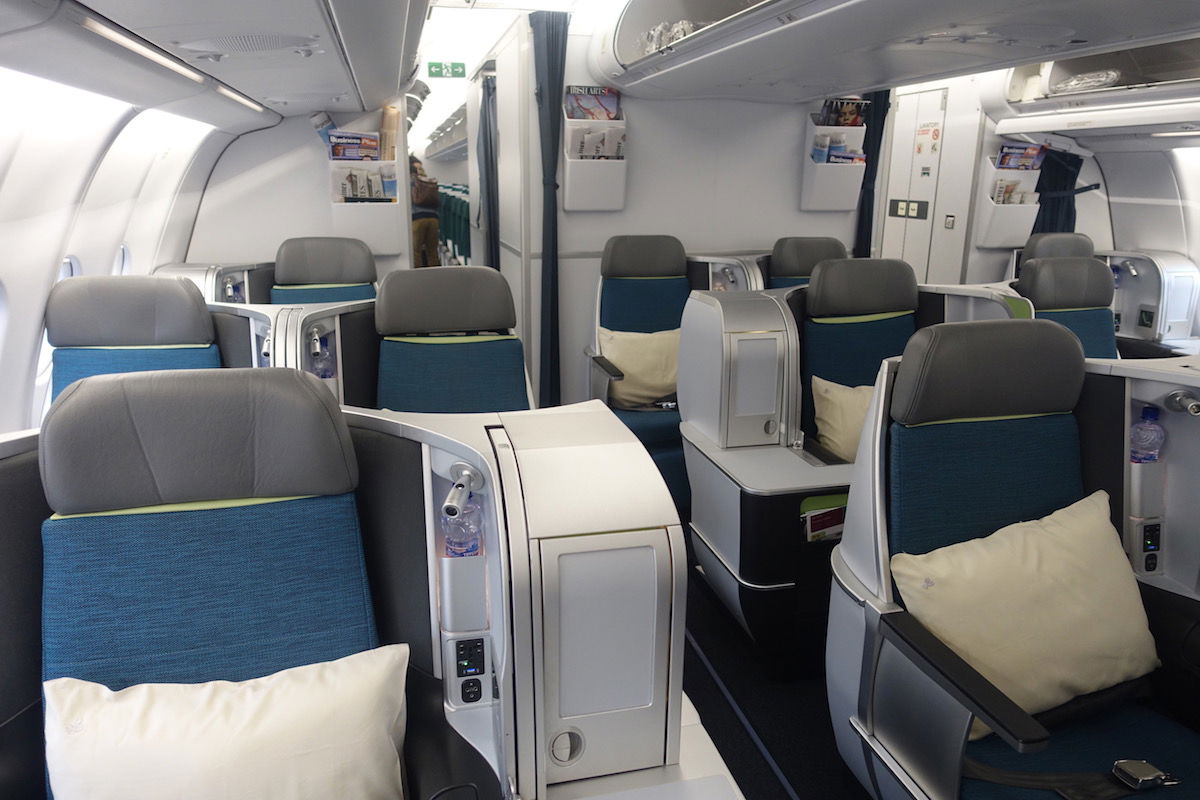 Aer Lingus A330 business class
For context, Air Serbia's old A330 has 18 business class seats in a 1-1-1 configuration.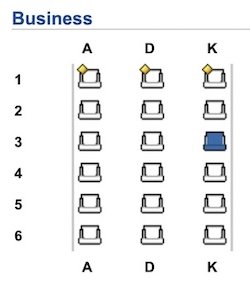 Air Serbia's old A330 seatmap
Meanwhile Air Serbia's new A330 has 21 business class seats, in a staggered 1-2-2 and 1-2-1 configuration.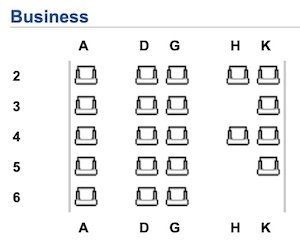 Air Serbia's new A330 seatmap
How do the two products compare? It depends who you ask:
The herringbone seats had the advantage of all having direct aisle access
The staggered seats have the advantage of not facing away from the aisles, and allowing couples to sit together
I probably have a slight preference for the new seats.
How to redeem miles on Air Serbia
Air Serbia releases plenty of business class award availability between New York and Belgrade, often four business class award seats per flight. This is a great opportunity. There are two best ways to book these seats:
Redeem Air Canada Aeroplan miles — you'll pay 70,000 miles for a one-way journey in business class of up to 6,000 miles, but you can add a connection and stopover in Belgrade for just 5,000 miles, which is potentially a great deal; for example, you could fly from New York to Belgrade, have a stopover, and then continue to just about anywhere else in Europe
Redeem Etihad Guest miles — you'll pay 64,082 miles one-way in business class for the nonstop segment, and any additional flights would have additive pricing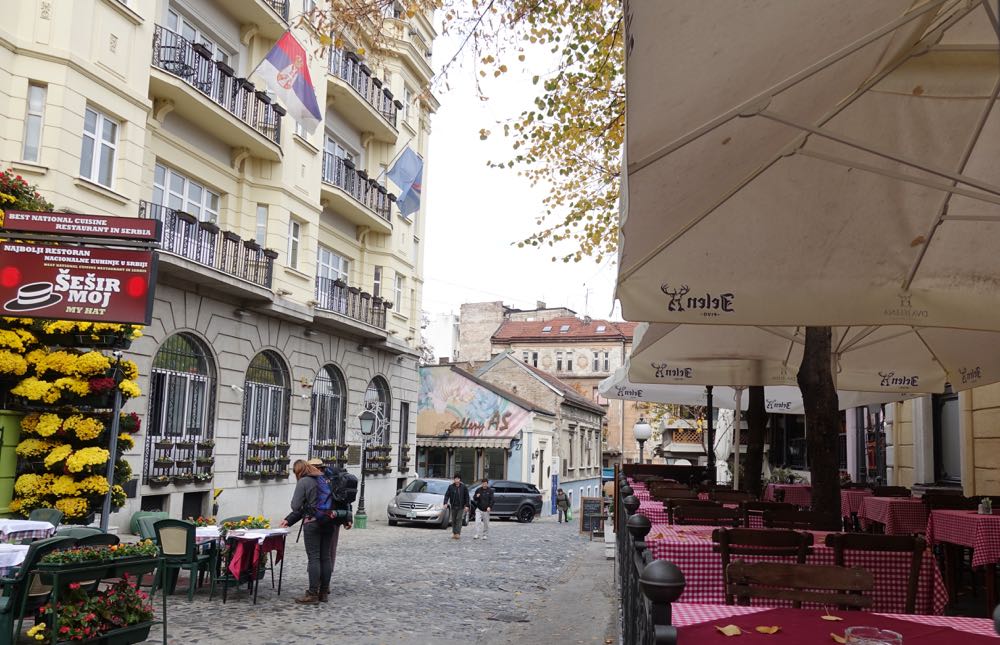 Plan a stopover in Belgrade with an Aeroplan award
Bottom line
Air Serbia's current A330 is scheduled to operate its last flight on April 24, while Air Serbia's new A330 is scheduled to operate its first flight on April 26.
From a passenger experience standpoint, the major difference is that the old A330 had herringbone seats in business class (similar to Virgin Atlantic), while the new A330 has staggered seats in business class (similar to Aer Lingus). Personally I think I prefer the new seats, though it's marginal.
Air Serbia continues to be a great airline for redeeming miles across the Atlantic.
Anyone plan to fly Air Serbia's new A330 between New York and Belgrade?
(Tip of the hat to EX-YU Aviation)