The past 24 hours in the airline industry sure has been cute, between the Alaska Airlines oneworld safety dance, a Southwest Airlines pilot getting married inflight, and now this.
April Fools' Day has been a bit quieter this year than in the past given everything going on, but I still can't help but share Air North's gag, which might be my favorite April Fools' Day initiative ever.
Air North's Tall Tail Charters
I'm just going to share Air North's announcement in its entirety, because it's so well done:
Air North, Yukon's Airline today announced the launch of an exciting new set of flights it's calling Tall Tail Charters.

During a press conference, Air North President and CEO Joe Sparling made the announcement while sporting a filter that made him look like a golden retriever.

"Everyone, I'm delighted today to unveil our latest innovation in flying. This is going to transform the industry, especially for our furriest of friends."

According to Sparling, the Tall Tail flights are a set of specially curated holiday experiences just for dogs.

Air North has re-tasked some of its team as "canine-geneers." They're a special task force made up of the airline's most ardent dog lovers, whose new role is to scour every destination the airline serves to find the best in dog-friendly experiences that deliver canine satisfaction.

"The last year has asked a lot of the dogs in our families," Sparling explained. "And I do the math like this: if one dog year is seven of ours, then they just had to put in seven solid years of work to keep us all feeling good. They deserve a holiday, and there's no-one better equipped to help than Air North."

Some of the initial experiences on offer will include splashing in the ocean at Wreck Beach in Vancouver, enjoying belly rubs under the midnight sun in Inuvik, peeing on the nicest flowers and trees Victoria has to offer in Beacon Hill Park, and—for the quietest and most respectful dogs—watching the Porcupine Caribou Herd migrate past Old Crow.

"The old saying goes 'it's not the journey, it's the destination,'" Sparling said. "With us, the holiday is the whole thing, especially the journey."

The experience for the pets will begin before they even depart. Special greeters will welcome the pets to the airport while their human families will be given an all-new Pet Passport. Now, instead of a signature from a ramp agent showing that their pet has been safely loaded on-board, the pet owners will instead receive an iPad with a pre-loaded Pet Passport application. It'll allow them to see a detailed itinerary of their dog's holiday, a live map so that they can see dog's current location, and personal greetings recorded each night for the dog and the dog's family.

Before passing through their own security line—where a security agent asks whether they've been a good dog and then waves them through—an Air North employee will take the dog for a brief run or walk to make sure they're ready for the trip.

The amenities on the aircraft have been completely rethought to offer thoughtful touches the dogs will appreciate. From the puppy pit where the most energetic dogs can play to the heart's content, to the elder's nook—where some of the older dogs can enjoy some gentle scratches from the airline's dog happiness team, who will be trained and supervised by well-known Yukon Quest mushers. Naturally, complimentary branded chew toys will be handed out throughout the flight.

The most significant changes will be a hydrant in the forward lavatory and a tree in the aft lavatory—allowing discerning dogs to choose their preferred target—and retrofitted windows that can be rolled down inflight so that dogs can enjoy a sensation of speed like never before.

Air North also promises that the food will be a revelation for the dogs.

"Chef Michael Bock and the Flight Kitchen team have really outdone themselves. They've made these unbelievable little amuse-bouches as treats and, naturally, there will be warm cookies," said Sparling, his golden retriever face breaking into a toothy grin. "They're bacon-flavoured, everyone. Bacon. I don't care that they're for dogs, I think we should serve them to everyone. You just want to lick the air when the smell fills the cabin."

The airline hopes to welcome its first Tall Tail pawsengers this summer, and Sparling confirmed that all pets who fly with Air North will be considered very good dogs indeed.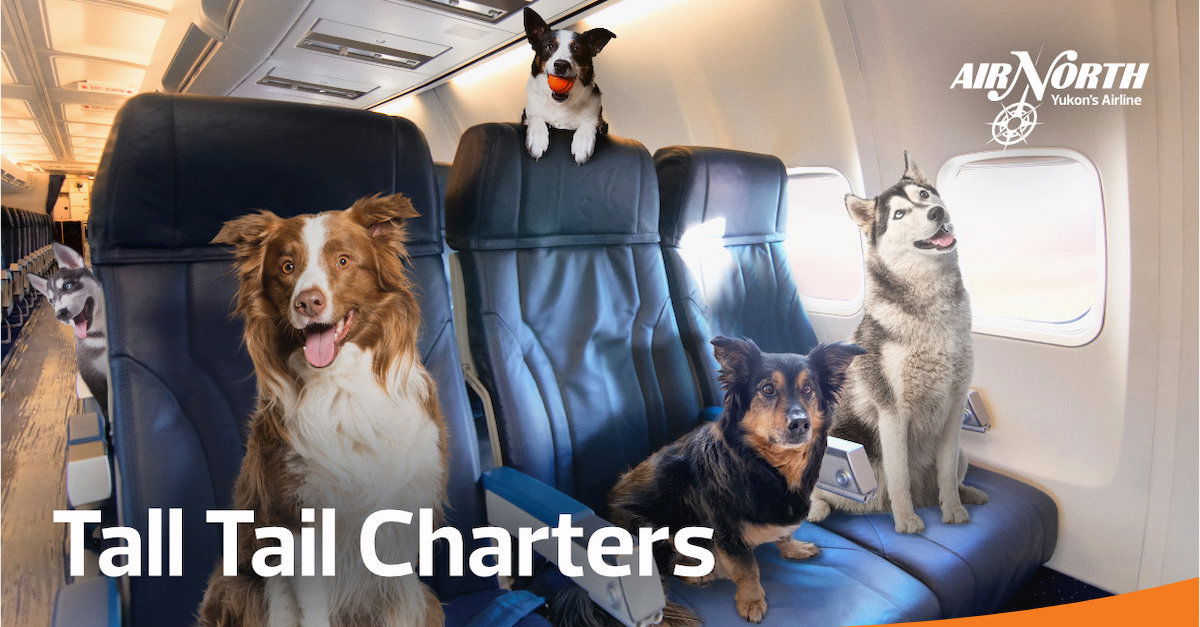 Air North's Tall Tail Charters
While the airline acknowledges that this is a joke, the airline will be donating travel certificates tot he Dawson City Humane Society and the Yukon Humane Society.
Air North is such an awesome airline
For those of you not familiar with Air North, it's a really special airline. I had the chance to fly Air North from Whitehorse to Vancouver a couple of years ago (after flying Condor from Frankfurt to Whitehorse, one of the most interesting transatlantic flights), and had an awesome experience.
It's almost like flying with a mom-and-pop airline, as everything about the Air North experience feels so personable and authentic, which isn't the case at most airlines. If you ever have the chance to fly with Air North, you absolutely should do it.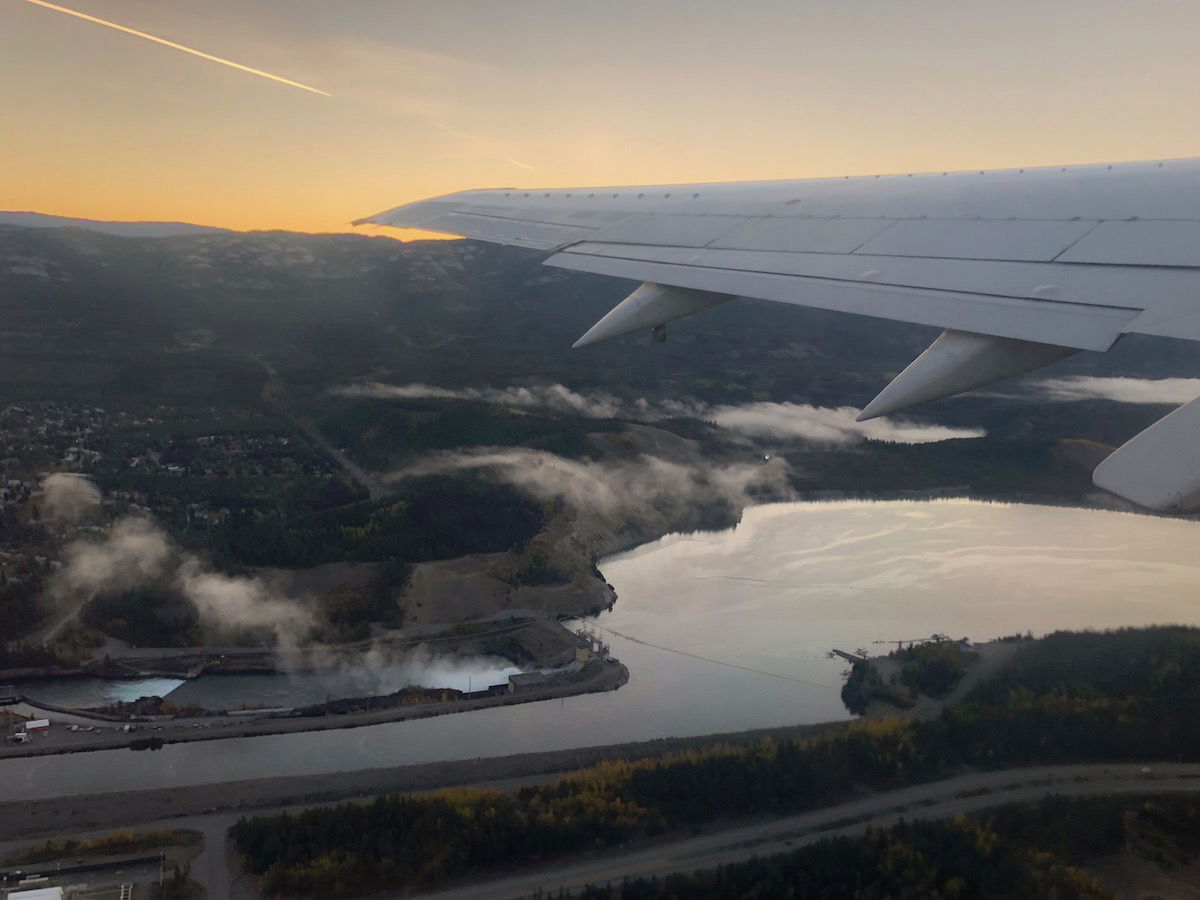 View after taking off on Air North from Whitehorse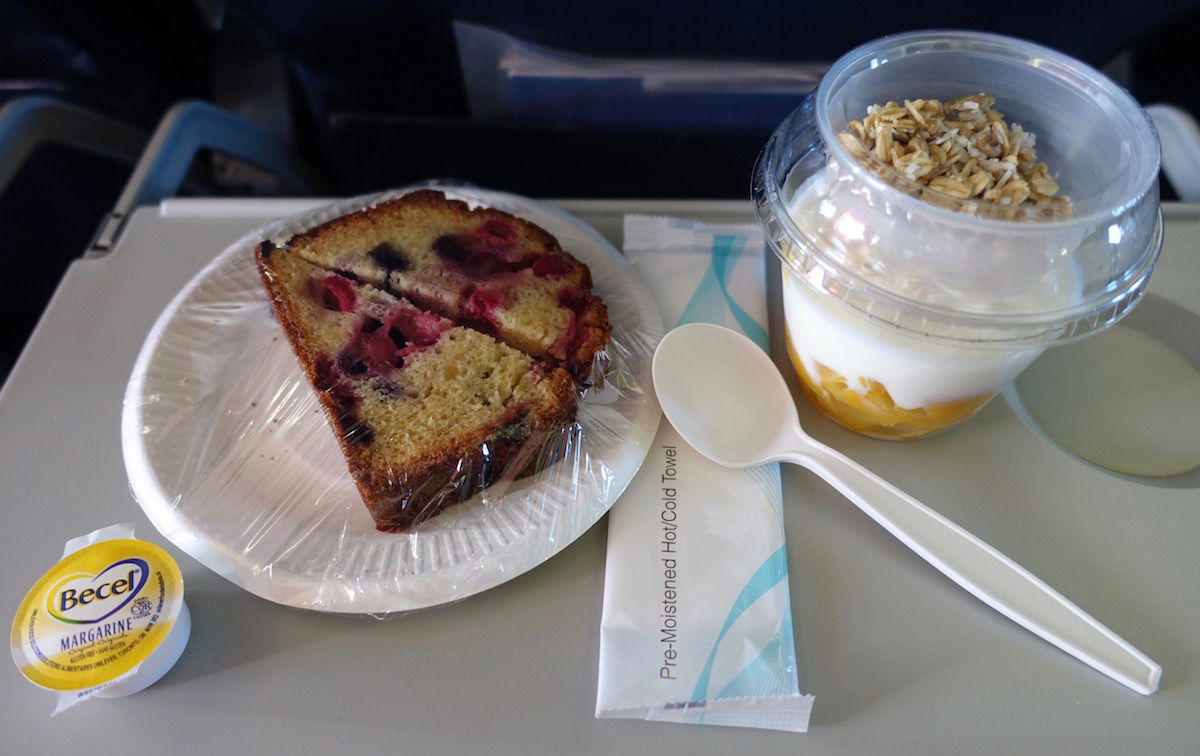 Air North's inflight catering
Bottom line
Thank you, Air North. As a dog lover, this April Fools' Day joke made my day.
(Tip of the hat to @Hanwarrior)