We've heard of some people getting married at airports or on planes, but this is next-level. The story is especially cute given the times, since there aren't too many feel-good airline stories nowadays.
York Zentner is a Southwest Airlines pilot who is based in Las Vegas but lives in Utah. Southwest Airlines helped him make a regularly scheduled commercial flight from Las Vegas to Salt Lake City extra special, as he had his marriage ceremony on a flight.
The pilot met his (now) wife, Sabrina Solesbee, online, and then they met for the first time in-person at a Southwest Airlines ticket counter. As the relationship progressed, on her days off, Solesbee would join Zentner as a passenger on some of the flights he was piloting, allowing the two to travel together to various cities as their relationship progressed (Solesbee lives in Seattle).
Eventually Zentner proposed to Solesbee on a private flight that the two took over the mountains of Utah. So it was only fitting that the couple also get married aboard a flight, but this time on Southwest Airlines, flying from Las Vegas to Salt Lake City.
There was significance to the route, as you'd expect — Southwest's Las Vegas station is where the couple met, and Salt Lake City is where the couple is likely to settle. The couple registered for a marriage license in the state of Utah, since that was the state the couple was going to be flying over by the time the flight reached its cruising altitude, which is when the ceremony took place.
The couple was joined by around 15 friends and family, plus several Southwest Airlines customers who just happened to be traveling on the flight. The ceremony was officiated by Andrew Pabste, a fellow Southwest Airlines pilot and friend of Zentner. What an awesome story, and here's to a long and happy life together for the couple!
Here are some pictures Southwest Airlines provided of the inflight wedding: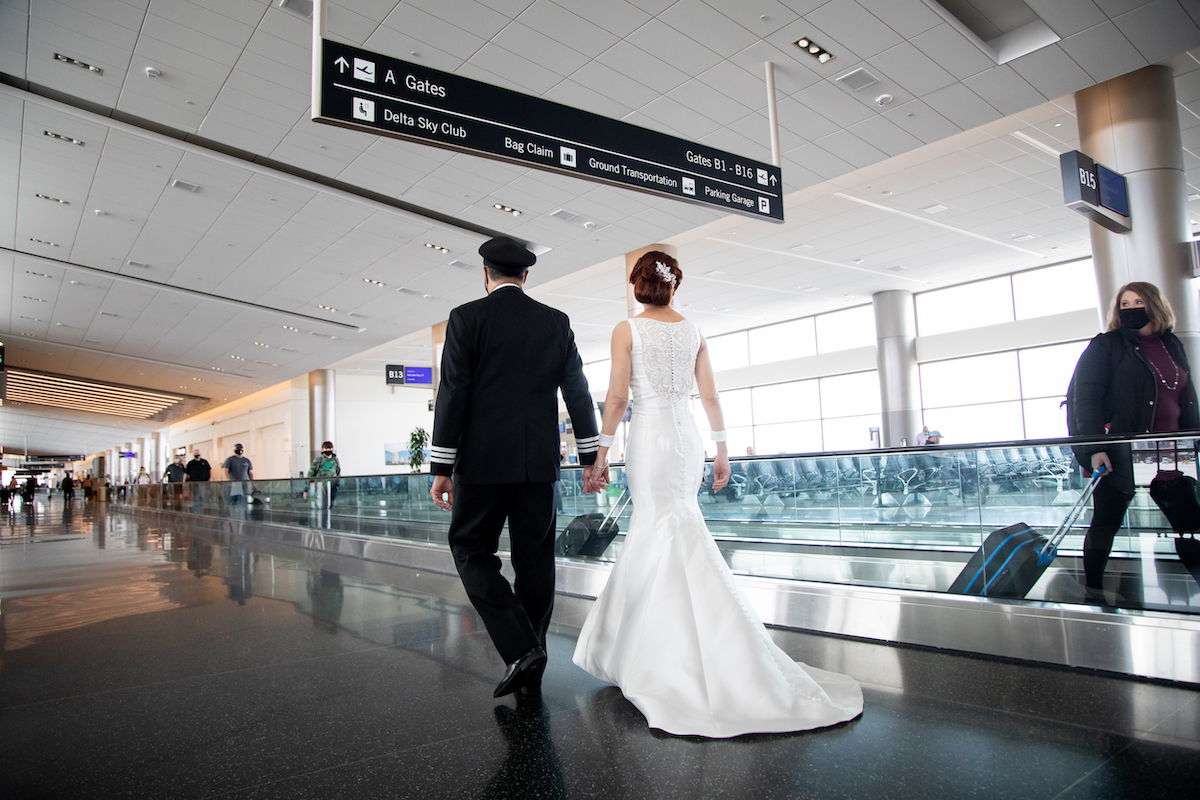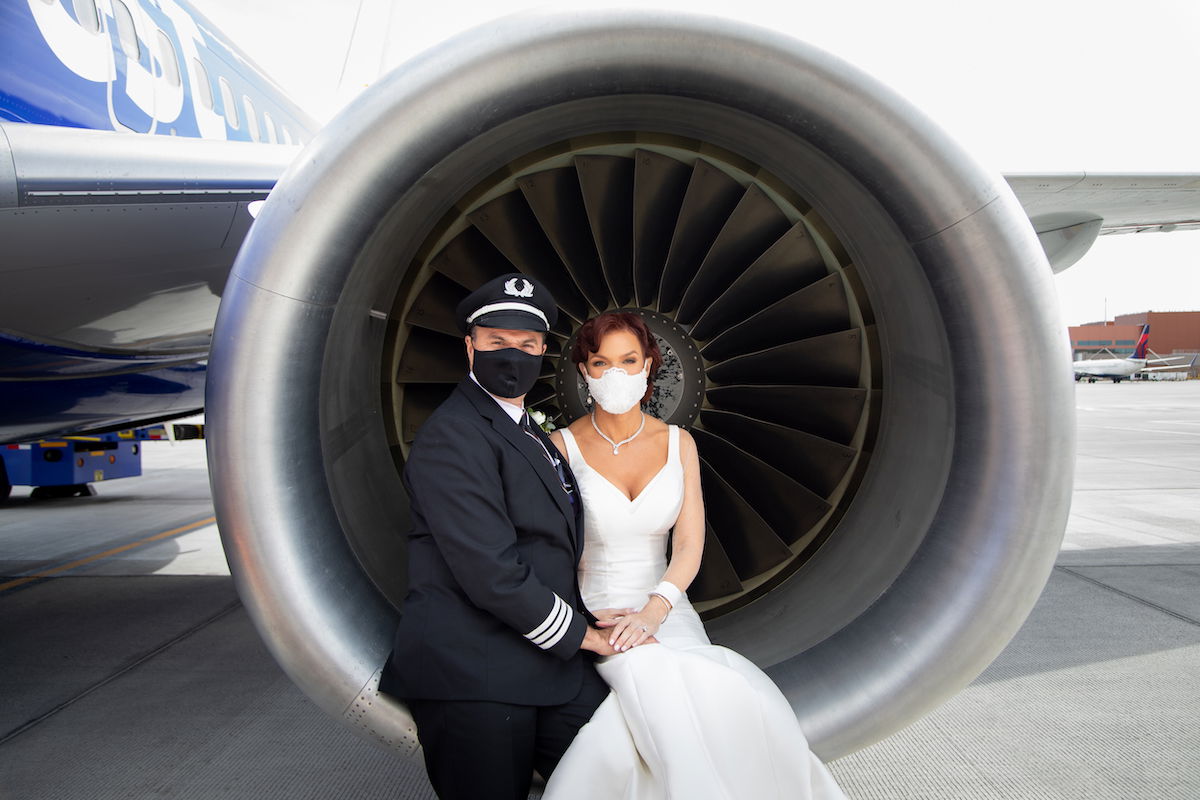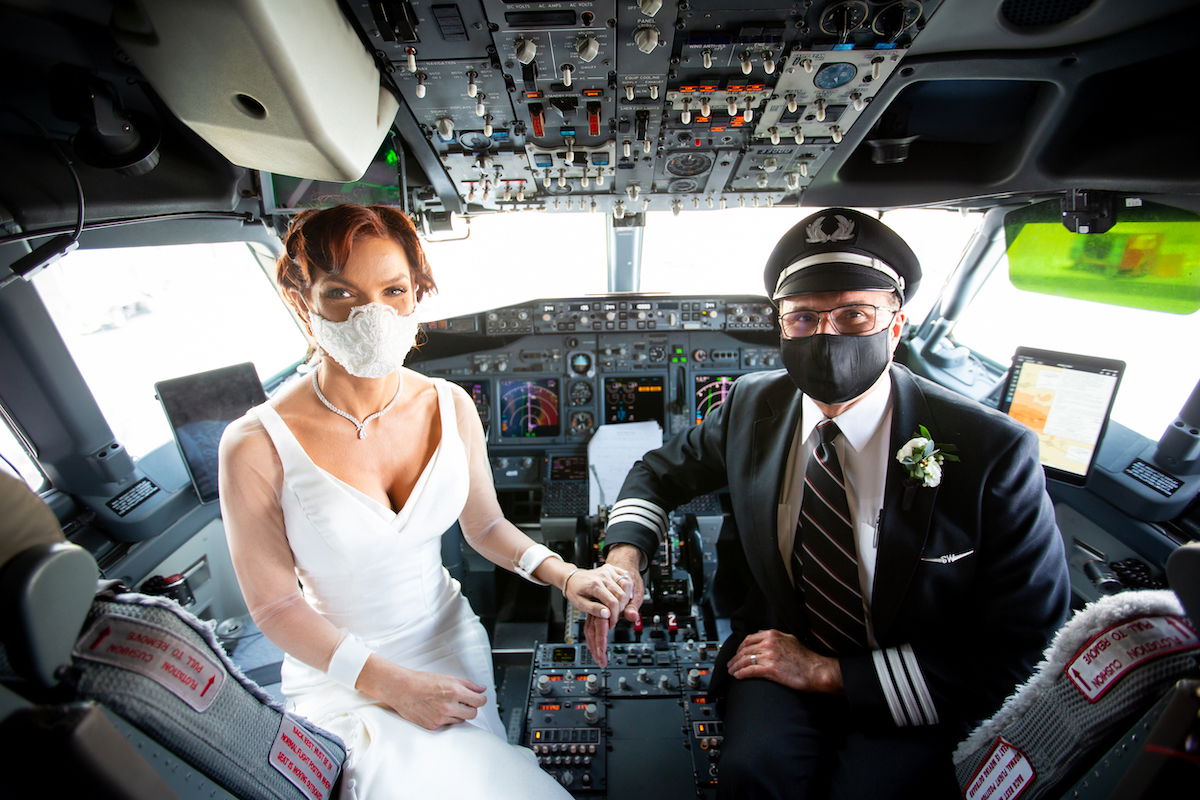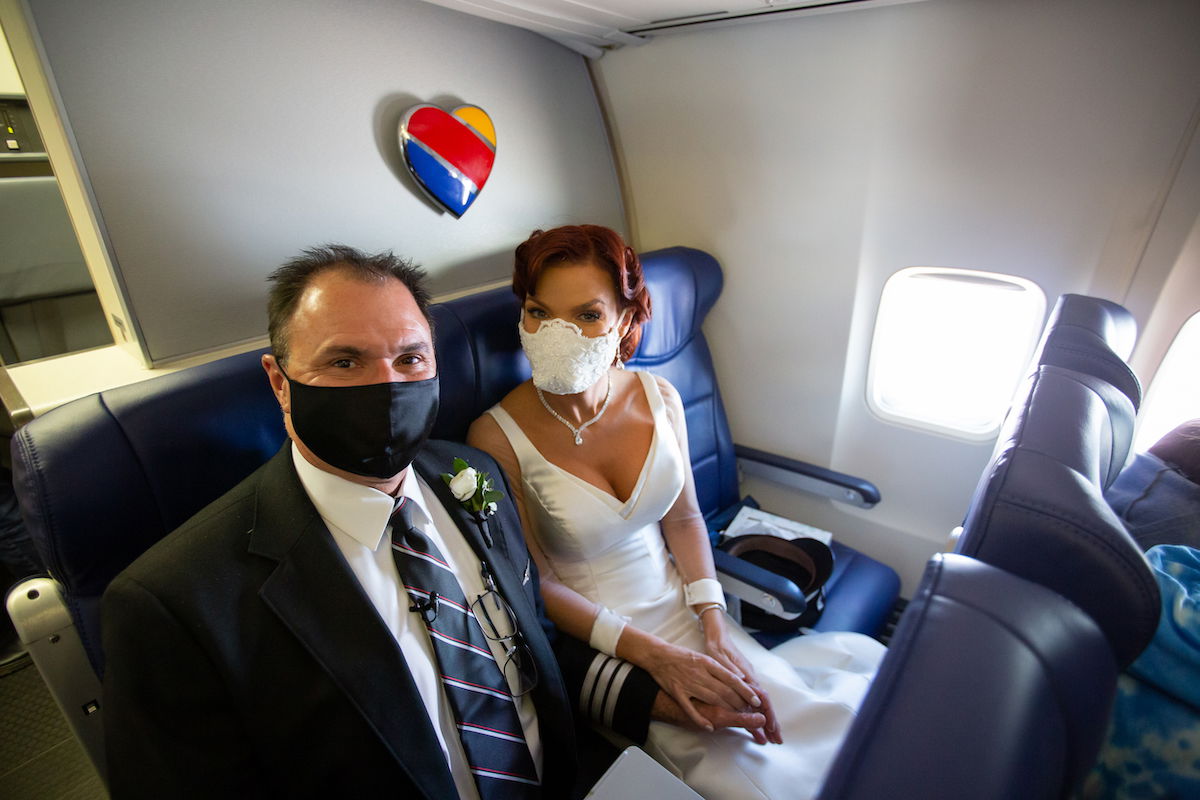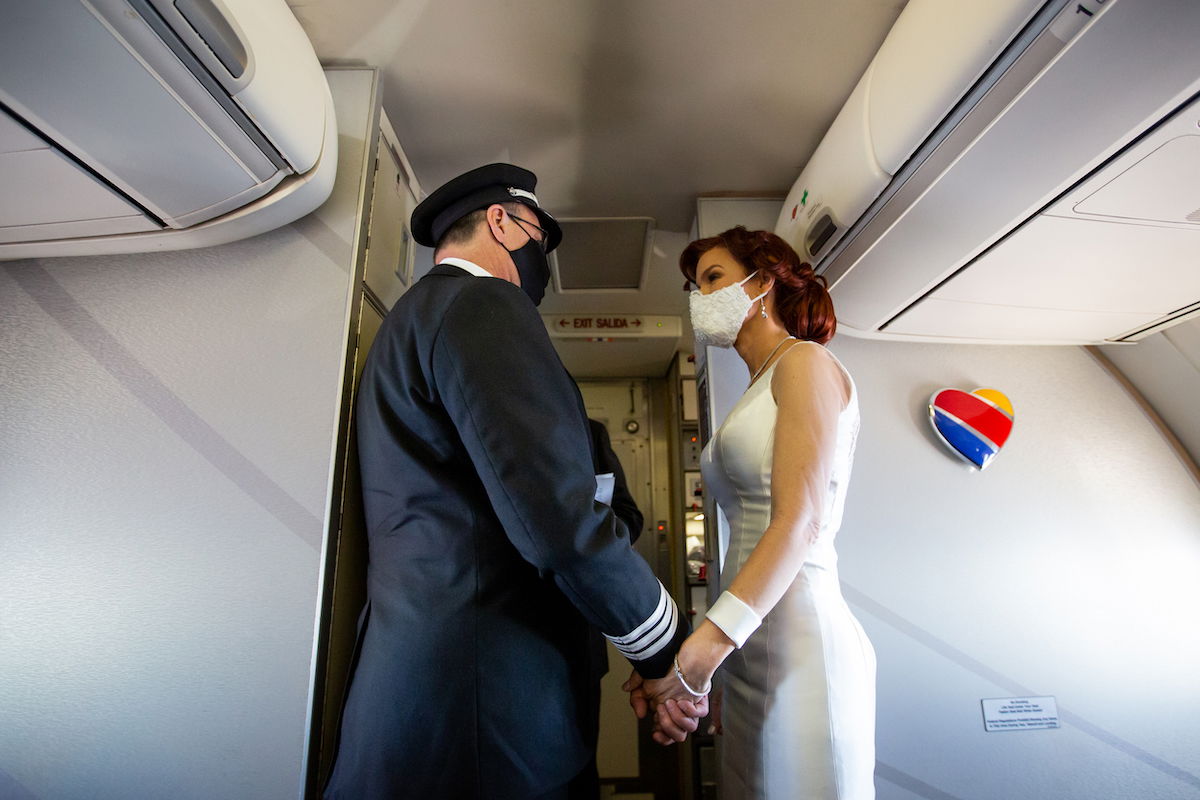 And here's a video Southwest provided of the wedding ceremony: