Premium economy is the hottest new airline offering of the past decade, as globally we've seen many airlines eliminating international first class and installing premium economy in its place. Perhaps that's simply a reflection of how much hard products have improved, since in many cases business class is like what first class used to be, and premium economy is almost as nice as business class used to be (many years ago).
For most airlines, premium economy is very similar to what you'd find in domestic first class on a US airline. Air New Zealand perhaps has one of the most original premium economy products in the world on their 777-300ER aircraft, called the Spaceseat.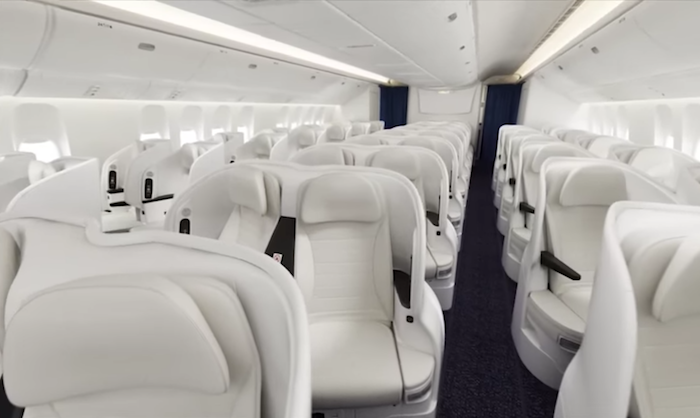 Air New Zealand's 777-300 premium economy product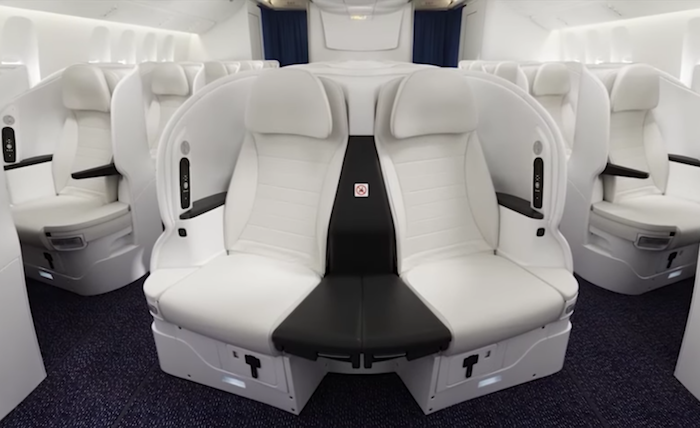 Air New Zealand's 777-300 premium economy product
Here's a video about the seat:
While the seat looks awesome as far as premium economy products go, it also strikes me as extremely inefficient, especially in comparison to the other premium economy products out there.
The problem was that when they originally introduced their new premium economy seat, people found the seats to be highly restrictive due to the lack of legroom. As a result, in 2011 Air New Zealand took out a row of premium economy seats on their 777s, adding up to six inches of legroom to each seat. As you can probably tell based on the 777-300ER seatmap, the current configuration is extremely inefficient.
As a result, Air New Zealand is discontinuing their current 777-300 premium economy Spaceseat, and will instead be replacing it with the same premium economy product they have on their refurbished 777-200 and select 787-9 aircraft.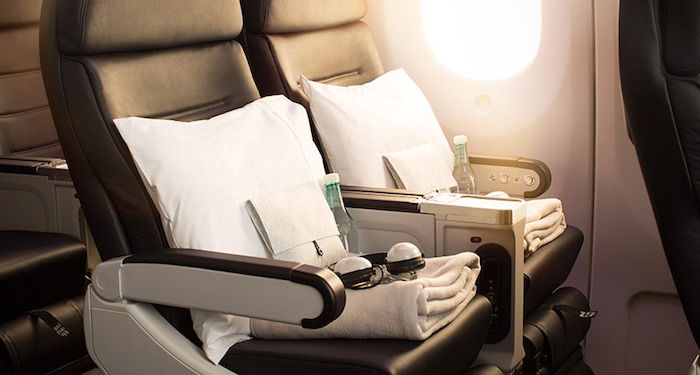 Air New Zealand's new standardized premium economy product
The number of premium economy seats on the 777-300 will be increased from 44 to 54, and the change is expected to occur starting in February 2017. This product looks like a more traditional premium economy configuration, similar to what you'd find in domestic first class. The product will be going from a 2-2-2 configuration to a 2-4-2 configuration on the 777.
Furthermore, Air New Zealand's newly delivered 787-9 aircraft will have a bigger premium footprint, including 27 business class seats (rather than 18), and 33 premium economy seats (rather than 21).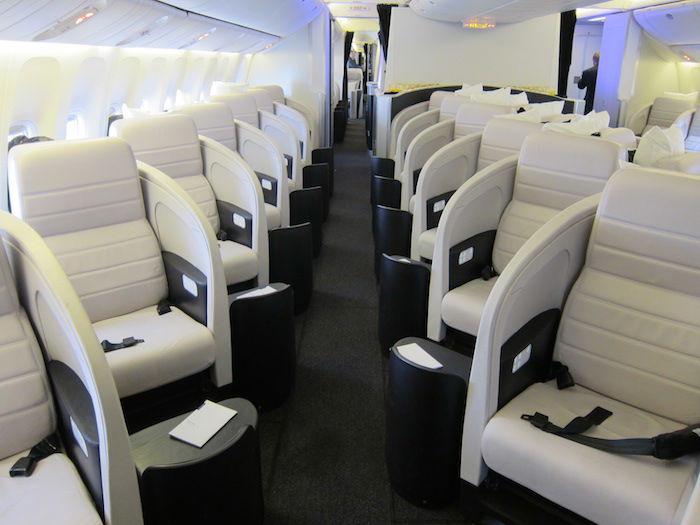 Air New Zealand's business class product
Per Business Traveller, here's what Air New Zealand's general manager of customer experience had to say about the elimination of the Spaceseat:
"When we unveiled the Spaceseat in 2010, it was revolutionary and clearly the best option in the market at the time, as a string of international awards has proven.

"However, seating technology and materials have come a long way since then and our customer research now shows consistently higher satisfaction scores for our newest Premium Economy offering so it's time to continue Air New Zealand's evolution in this space."

"With these changes, we look forward to being able to offer our customers a consistent Premium Economy product across our long-haul fleet and being able to welcome even more customers into our premium cabins with the expanded premium footprint on our Dreamliners."
Bottom line
It's unfortunate that in this case Air New Zealand's premium economy innovation didn't pay off, though I guess the product was just too inefficient. It was perhaps a great idea when it was introduced, but by the time they had to remove a row, they were at a significant disadvantage, and just couldn't make the numbers work.
Have you flown Air New Zealand's Spaceseat? Are you sad to see it go?