In general I think good bedding in first and business class is underrated. Many airlines spend hundreds of millions of dollars on new premium cabin seats, only to drop the ball when it comes to the bedding they offer their passengers, which is a very small cost, by comparison.
This is something that United has done extremely well in Polaris — their bedding is phenomenal, the best of any airline in business class, in my opinion.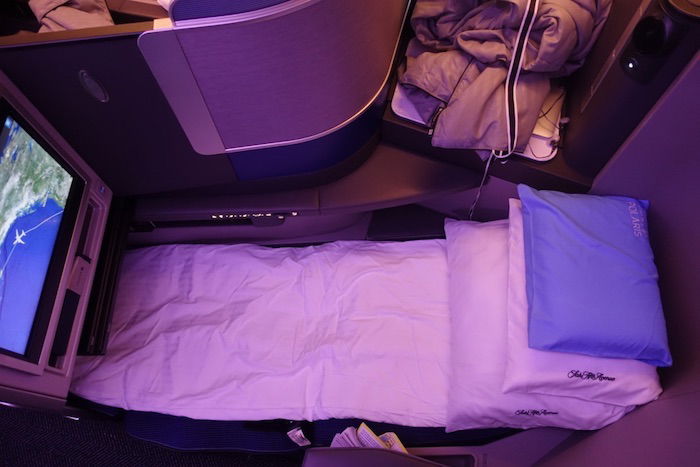 United's Polaris bedding
Anyway, another airline is now making a big deal of their new pillow, though I'm not sure how excited we should really be getting here.
Air New Zealand is rolling out a new pillow for Business Premier passengers on their Chicago route. The new pillow uses technology originally developed for astronauts, and they're claiming they're the first airline in the world to offer that.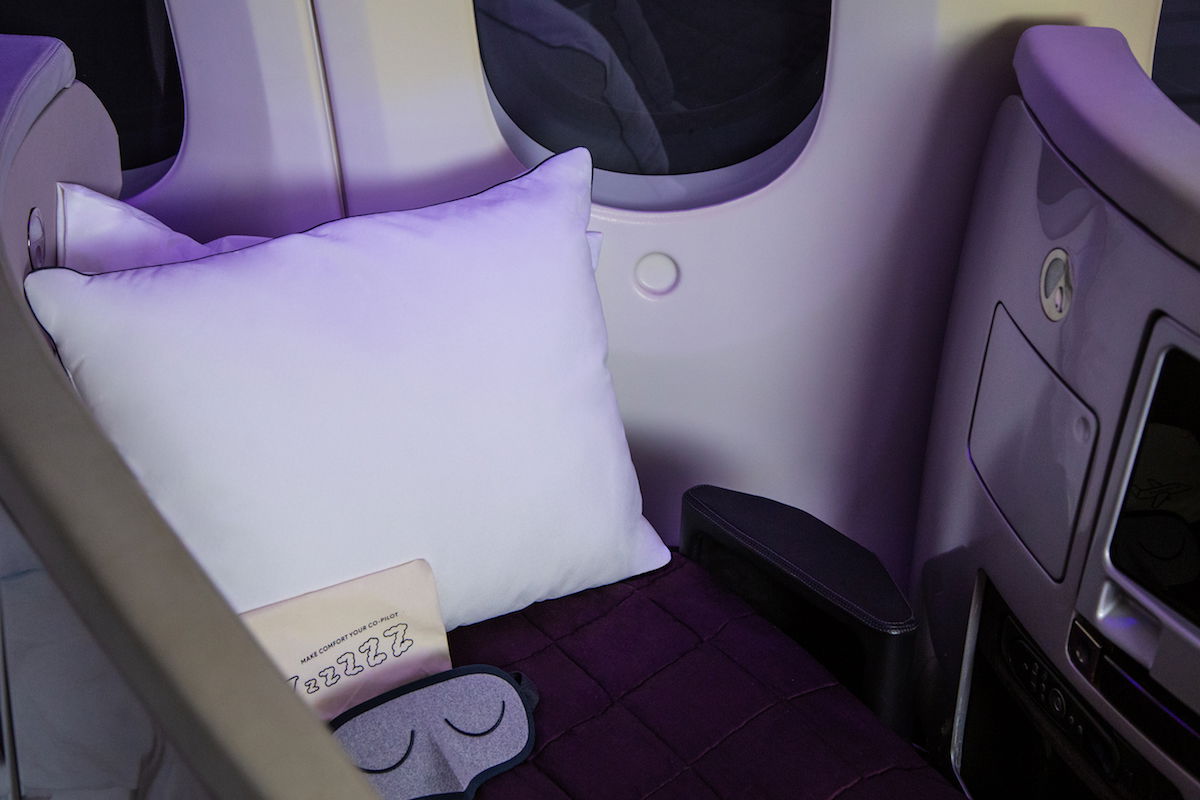 Air New Zealand's NASA pillow
The pillow is coated with Outlast, which was developed for use in space gloves to protect against extreme temperature fluctuations and keep hands cool. So the idea is that the pillow absorbs heat as the skin gets hot, and as the skin cools the heat is released.
Air New Zealand's Senior Manager Customer of Experience, Niki Chave, had the following to say about the new pillow:
"We know quality sleep is important to our passengers, particularly those traveling in Business Premier on our long haul routes. This pillow allows passengers to lay on the side that regulates their temperature or sleep on the regular side, which ultimately gives them more control over their environment."
The temperature regulating aspect of the pillow doesn't sound unlike United's gel pillow, though perhaps this is more high tech. That's something I'm generally a fan of.
Hopefully Air New Zealand rolls these pillows out on other routes as well, given that as of now they've only revealed that the Chicago route will have the seats. The airline isn't that big, so I feel like at a minimum the airline should be able to give a timeline of when the new pillows will be available on more routes.
Speaking of business class, what's really overdue is Air New Zealand introducing a new business class seats. Currently they have herringbone seats, and those simply aren't competitive anymore.
The airline is allegedly working on a refresh of their current seat, and also plans on introducing an all new business class seat, though the details of that haven't yet been revealed. It's long overdue…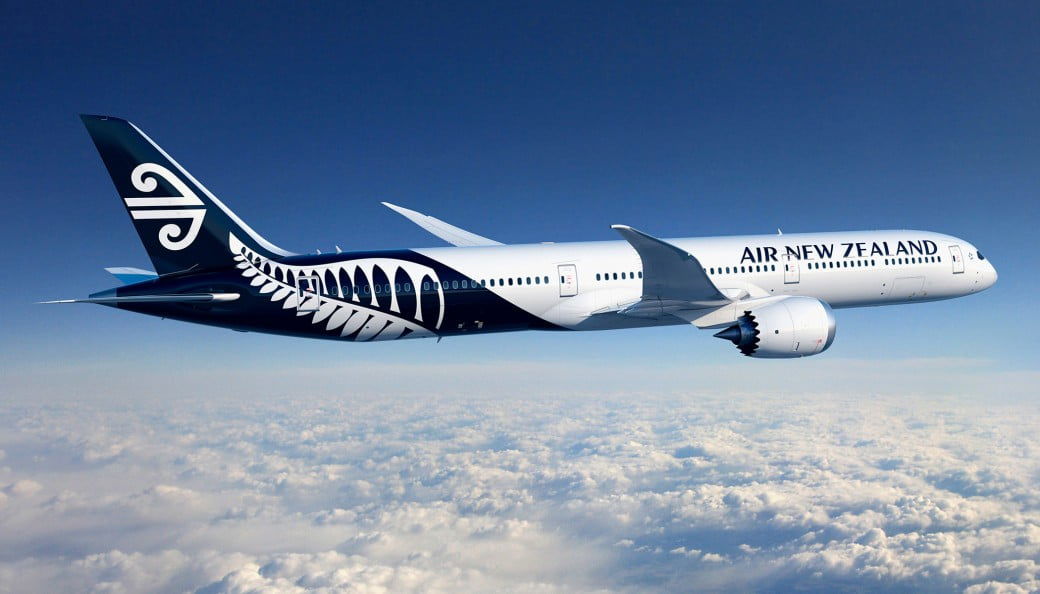 Air New Zealand's future 787-10s should have new seats