Some EL AL flights are about to get a whole lot shorter…
Oman opening airspace to all countries
Oman has announced that it's opening its airspace to all airlines that meet the conditions for transiting Oman's airspace. The country claims to be doing this in accordance with the 1944 Chicago Convention on International Civil Aviation, which requires countries to not discriminate civil aircraft based on the countries they're coming from.
By my math Oman is roughly 79 years late, but better late than never, right?
As you may have guessed, the practical implication of this announcement involves Israeli airlines, and specifically EL AL. Historically Israel hasn't had diplomatic relations with many Gulf countries, and as a result, airlines from Israel have been discriminated against when it comes to airspace rights, since governments have essentially argued that these flights are coming from a country that doesn't exist.
Fortunately relations between Israel and many other countries in the region have improved in recent years. For example, Saudi Arabia has opened its airspace to Israeli airlines, while Israel and the United Arab Emirates now have full diplomatic relations, including nonstop flights between the two countries.
While neither Saudi Arabia nor Oman are joining the Abraham Accords and establishing diplomatic relations with Israel, airspace being opened is at least a step in the right direction, and has positive implications.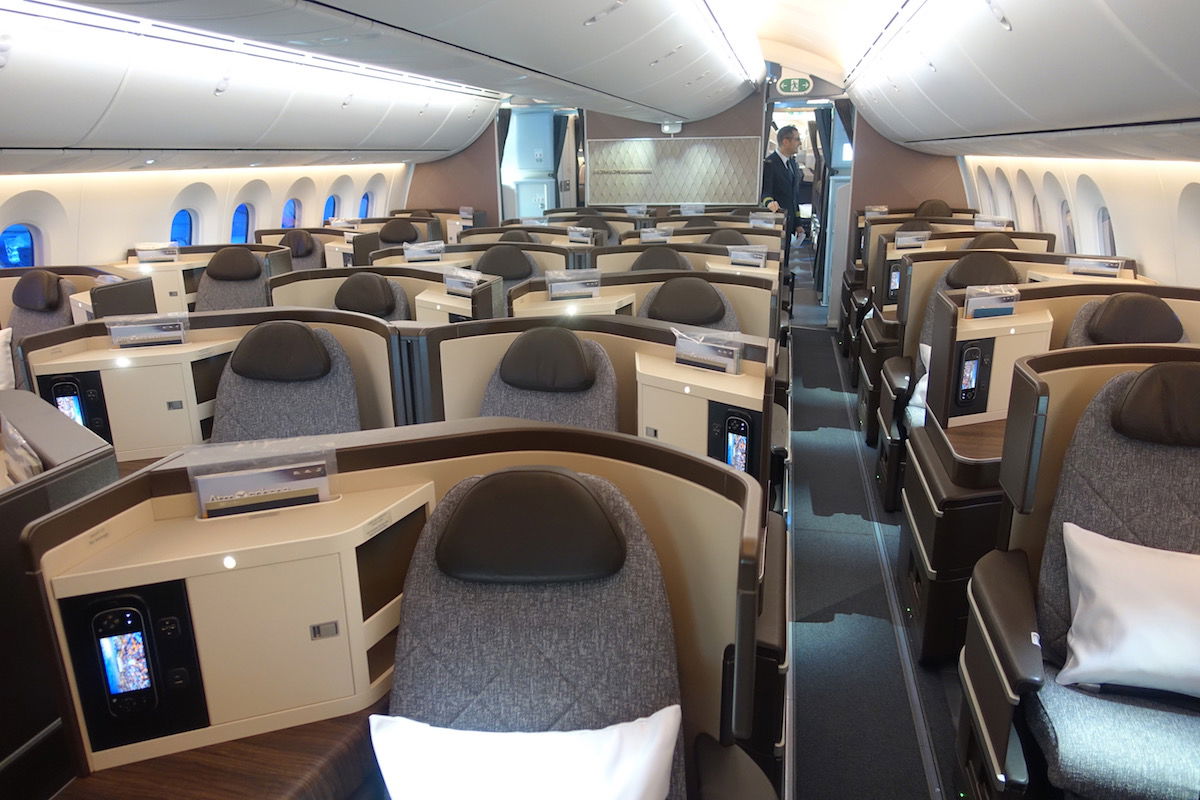 What this means for EL AL flights
I think many people can appreciate the value in Saudi Arabia opening its airspace to Israeli airlines, given how big the country is. Oman, on the other hand, is a much smaller country, by comparison. Nonetheless, Oman controls a critical airspace corridor, especially when you consider that Israeli airlines have to avoid Iran.
For example, below is the route that EL AL has had to use up until now when flying from Tel Aviv (TLV) to Bangkok (BKK). Even though the direct air distance between the two airports is just 4,321 miles, the flight regularly takes over 10 hours. That's because the flight has to first fly south over the Red Sea, then east over the Gulf of Aden, before entering the Arabian Sea, in order to avoid Yemen and Oman.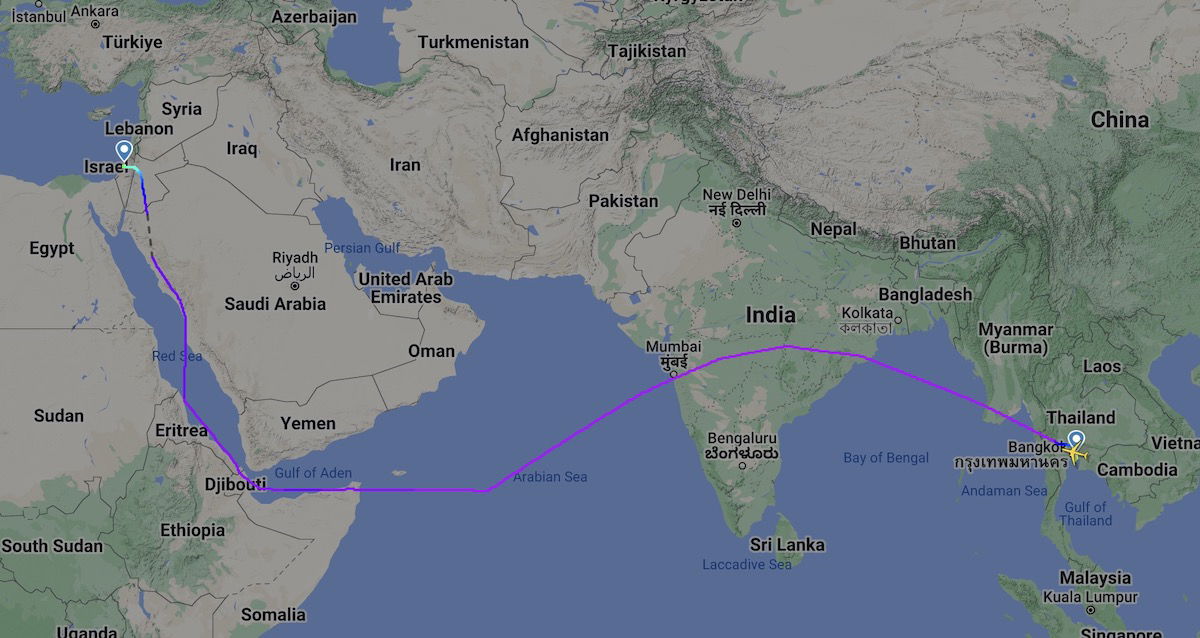 This evening, LY83 from Tel Aviv to Bangkok should be the first Israeli flight using Omani airspace, and it's expected that this will shave roughly two hours off the flight time, so you can expect the flight time to be closer to eight hours. That's a massive difference.
EL AL has for now suspended flights to India, and doesn't currently operate regularly scheduled flights to Australia. However, with Omani airspace opening to EL AL, both of these kinds of routes are once again more feasible.
For example, the distance between Tel Aviv (TLV) and Mumbai (BOM) is 2,571 miles, but when EL AL last operated the route, it took around seven hours. With Saudi Arabian and Omani airspace now being fair game, the flight should take just five hours, so that reduces the flight time by two hours.
Bottom line
Oman is opening its airspace to Israeli airlines, which has huge implications for flights from Israel to Asia. EL AL's flight this evening from Tel Aviv to Bangkok is expected to be roughly two hours shorter than usual.
You wouldn't think a relatively small country like Oman (at least compared to Saudi Arabia) opening its airspace would be such a big deal, but this is the missing piece that actually makes Saudi Arabia opening its airspace most valuable.
What do you make of Oman opening its airspace to Israel?