This is absolutely tragic. An Air India Express Boeing 737-800 crash landed this evening.
The flight in question was Air India Express 1344, bound from Dubai to Kozhikode. The plane operated the roughly ~1,660 mile flight as scheduled, in 3hr56min, but it seems that the plane overshot the runway during landing.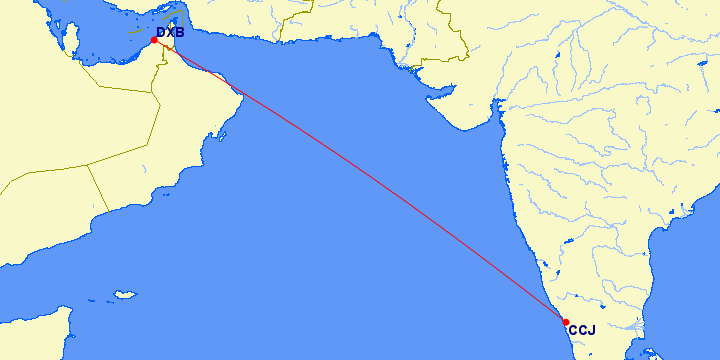 While details are still emerging, initial reports suggest that there were 190 people on the flight, and that at least 35 people have been injured, and at least two people have died, including one of the pilots.
The plane involved in the incident was a roughly 14 year old Boeing 737-800 with the registration code VT-AXH.
Visuals from the #AirIndia crash site in Calicut. @ANI @ndtv @republic Let's pray for the victims. pic.twitter.com/D9INysrmFb

— Pranoy Ray (@aviatorpranoy) August 7, 2020
Dubai Kozhikode Air India Express flight crashes 190 people on board ! pic.twitter.com/xFNbqkWaw6

— Neeta Sharma (@NEETAS11) August 7, 2020
It remains to be seen what exactly caused this, though there was heavy rain around the time that the plane attempted to land. Initial pictures of the scene suggest that the fuselage of the plane broke into two, so this situation goes beyond a standard runway excursion.
For those of you not familiar with Air India Express, the airline is a low cost carrier that operates a fleet of 25 Boeing 737-800s, and it's a wholly owned subsidiary of Air India.
My thoughts are with all of those onboard and their loved ones… this is simply awful.