Well, it's official. The award for the world's most bizarre airline loyalty program award chart goes to… Air India! And that doesn't even have anything to do with their redemption rates.
You have to see Air India's award chart to believe it: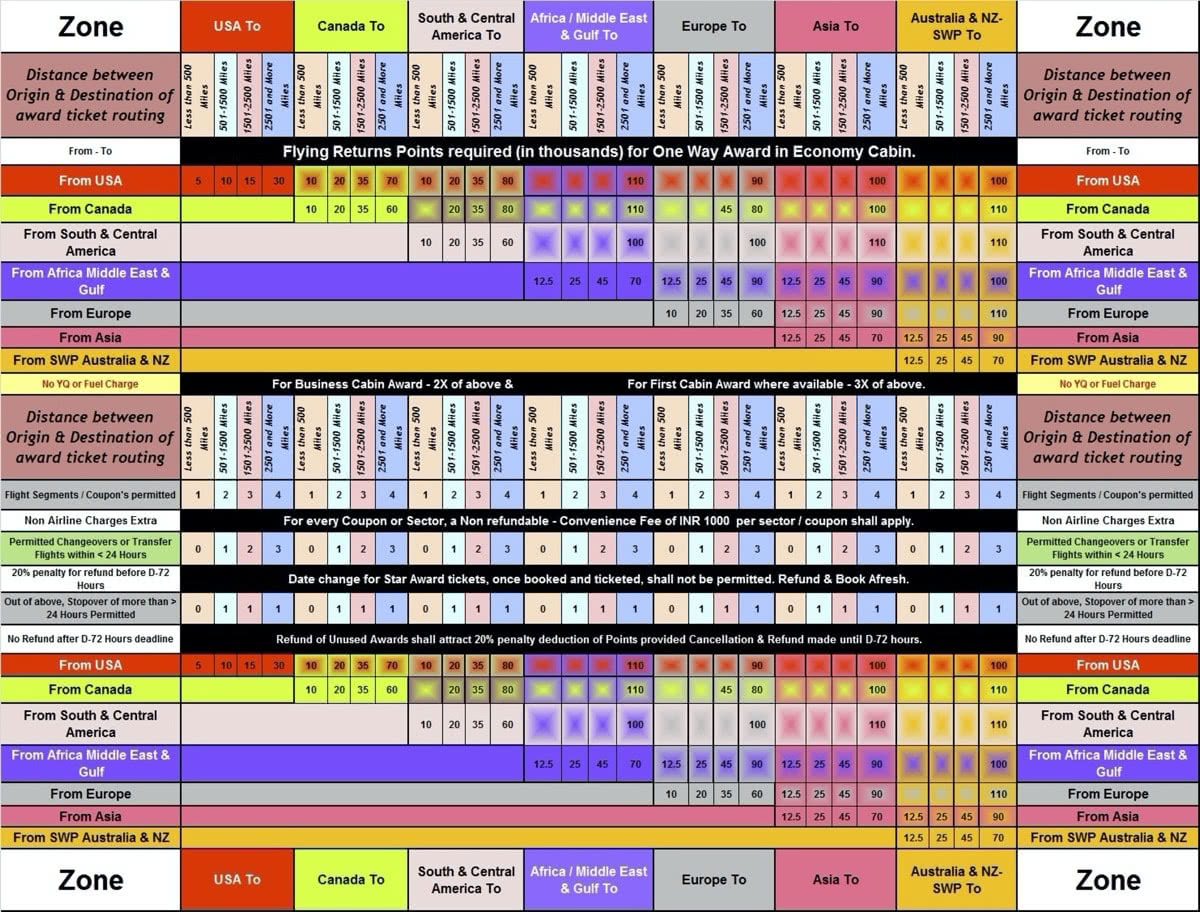 Like, I actually can't concentrate enough to figure out how much something should cost.
Is this amazing, amazing, or amazing? Like, can you imagine how much time someone spent coming up with this design, and the fact that they finished designing the award chart and said "that looks great." Then they showed it to their boss, and their boss was like "job well done."
It's not just the color vomit as such that makes this so special, but when you add in the faded Xs and the ridiculously complicated structure, this is an award chart in a league of its own… by some definition.
(Tip of the hat to my colleagues Jimmy & Jordan at PointsPros)