I'm writing about this because Air France's execution of this is jaw-droppingly bad, and not because Flying Blue is actually a frequent flyer program I really care about.
Last night Air France introduced some changes to their Flying Blue program. Check out the headline: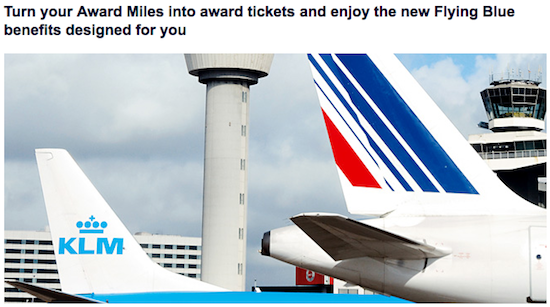 Oh, yipee, new benefits. I love new benefits. What are the benefits, Air France? Free upgrades for elites? Allowing non-elite members to book first class awards? Nope, here are the new "benefits:"
For flights within Europe1, you will no longer pay a separate fuel surcharge2. This is now included in all award tickets.
Oh, it actually is great news. No fuel surcharges on intra-Europe award redemptions? I can totally live with that. Isn't it sad how jaded I've become to think that any announcement of "new benefits" must be negative? I'm sorry Air France, I think I owe you an apology. Let's keep reading…
Flying Blue is increasing the availability of award tickets within Europe. This means you will enjoy even more booking options when searching for destinations and flights.
Wohooo! More award availability? Keep the benefits coming, guys!
What other changes do you have in store that you think we'll like (bolding mine)?
You can still book any Classic Award ticket in Economy starting at the same number of Miles as usual. The number of Miles required for other award tickets has been increased to better reflect the new flexibility and availability as well as the surcharge inclusion.
They introduce "new benefits" overnight, and they come in the form of "the number of miles required for other award tickets [being] increased to better reflect the new flexibility and availability as well as the surcharge inclusion."
So let's take a look at Air France on the London to Paris route. A roundtrip ticket in their intra-Europe business class will now cost you 60,000 miles plus $129.17 in taxes/fees: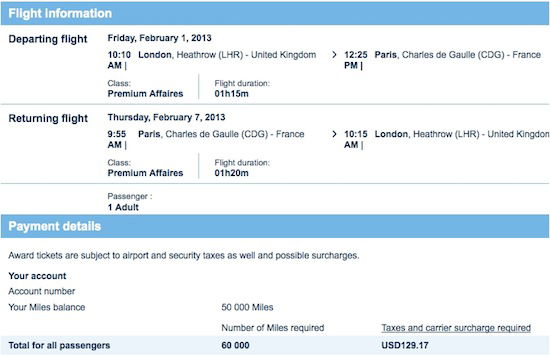 It's sad when you have to use British Airways as an example of how to do it, but for the same route they charge 18,000 miles plus $52: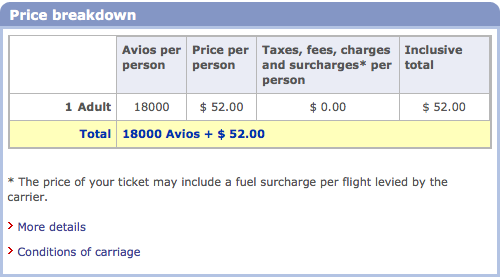 Even though British Airways has a better business class product they're charging less than a third of the number of miles and nearly a third of the taxes/fees.
Aside from the ridiculousness of introducing a devaluation like this overnight, there are two aspects of this that are pretty interesting to me:
What will this mean for partner award availability? In other words, Delta previously had access to the classic/saver intra-Europe business class award space released by Air France, so now that they're charging their own members more, will they stop releasing that space to SkyTeam partners? After all, it wouldn't be fair to eliminate saver space for their own members but not partner members, right?
I think this is the prime example of fuel surcharges coming full circle. Fuel surcharges are implemented (in theory) as a way to deal with temporarily higher fuel costs. In the meantime they make up half of a ticket cost. So what do the airlines do on reward tickets? They basically double the number of miles required permanently as a way to compensate for what should be a temporary surcharge, and pretend they're doing you a favor.