Flying is known to dull the sense of taste, meaning that food and drinks will often taste different on the ground than in the air. This is why so much airline food is unhealthy, since they pack it with salt and all kinds of other artificial flavors so that it has taste.
Given the dulled senses at altitude, Cathay Pacific will be introducing a brew designed especially for consumption on planes.
This will be available in both first and business class on flights between Hong Kong and the United Kingdom (London and Manchester) starting on March 1, 2017, while supplies last. The beer will also be available on the ground in the lounges in Hong Kong and London (though that sort of defeats the purpose of a beer designed ideally for consumption in the air).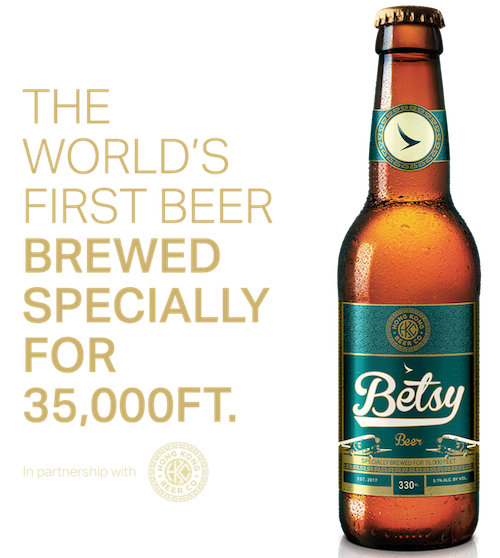 What did they do to create a brew that performs best in an aircraft environment?
A wheat base to combat bitterness
Increase carbonation by 10% higher for added mouthfeel
Complex texture to stimulate flavor receptors on the tongue
Unfiltered to retain vitamin B, which is well known for restorative properties
Here's a video about this new brew:
Interesting stuff. Personally I'm not a beer drinker at all (I know — I really should have my German passport taken away), but I still love the concept behind this.
While this is cool, Cathay Pacific isn't the first airline to put a lot of thought into their onboard beer selection. For example, last year KLM began serving beer on tap on select flights.
Meanwhile SAS arranged a craft brew beer tasting on a flight with their partner Mikkeller, which has designed 10 brews exclusively for SAS:
While beer isn't my thing personally, I love when airlines are thoughtful about the selections they offer guests, as we're seeing above. I just wish an airline would actually introduce such thoughtful touches systemwide, rather than just on a promotional basis, on select flights for a limited time.