On Tuesday night, Air China flight 106 bound from Hong Kong to Dalian lost pressure in the cabin, causing the plane to descent 25,000 feet in 10 minutes. While that's obviously a significant descent, I'd note that 2,500 feet per minute isn't that extreme. In reality it would feel like a steep descent, and not like the plane was falling, or anything. The flight was operated by a four year old Boeing 737-800 with registration B-5851.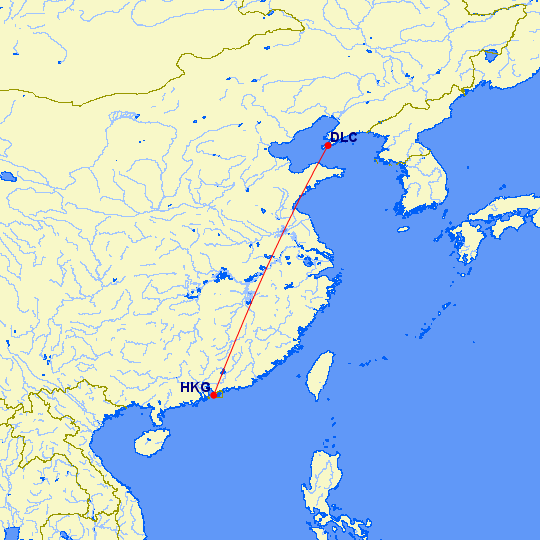 Oxygen masks in the cabin deployed after the plane lost pressure about 30 minutes after takeoff from Hong Kong. The plane descended from 35,000 feet to about 10,000 feet, and then eventually climbed back up to a higher altitude to complete the 1,200+ mile flight, though it did stay below 30,000 feet for the remainder of the flight. I guess they determined that it was safe to continue the flight, though it must have been odd to fly for nearly another three hours with the oxygen masks deployed.
We can't judge the pilots' actions here until an investigation is completed, though typically you'd divert if a cabin depressurized in this way, out of an abundance of caution, if nothing else (not to mention that it's really odd to fly with oxygen masks deployed). That's not to say the pilots necessarily did anything wrong (that remains to be seen), but rather that more often than not that's what happens.
What's perhaps most interesting is what some claim is behind the incident. Danny Lee at the South China Morning Post reports that Air China has vowed "zero tolerance" if the crew is found to be at fault. The People's Daily reports that the pilots are suspected to have been smoking in the cockpit. I'm not sure the connection that has to the depressurization, though it does bring to light a common concern I've had with some Chinese airlines.
I've written in the past about how smoking in the cockpit seems to be a common occurrence on some Chinese airlines. Smoking for passengers is strictly prohibited, while in Chinese cockpits it seems quite common. It does seem like there are some potential safety issues with pilots smoking in the cockpit, so it will be very interesting to see what comes of this investigation, and in particular, if we see the Civil Aviation Administration of China finally cracking down on this practice.
This will be an interesting one to watch…