Aeroflot is one of the most underrated airlines out there, in my opinion. A lot of people have the impression that they're not good (for all the wrong reasons), while in reality they have an excellent soft product and a modern fleet.
Well, it looks like the long haul fleet of the airline will soon be getting even better.
At the Moscow Air Show, Aeroflot announced that they've signed a contract with Boeing to modify the passenger cabins of their 18 Boeing 777-300ERs. With this agreement, Boeing will perform engineering work and supply component kits for the cabin interior reconfigurations.
Aeroflot's Chief Financial Officer, Andrey Chikhanchin, said the following:
"Aeroflot is widely recognized as a premium service airline. Designing a new Boeing 777 interior, we aim to enhance our premium quality at every class of service – business, comfort and economy. An updated interior will take Aeroflot to new heights."
Boeing Global Services President and CEO, Stan Deal, said the following:
"It's a great honor that a leading Russian carrier selected Boeing solutions. Aeroflot is an experienced 777 operator and we are pleased to provide them with the expertise that will support their implementation, long-term strategic growth and development plans."
What's interesting here is that Aeroflot's fleet of 777-300ERs is still new. The airline only took delivery of their first 777 in February 2013, and they took delivery of their most recent 777 in March 2019. So by all accounts these are still new planes.
Details haven't yet been announced about what changes we should expect to the cabins, though my guess is that we'll see business class seats with direct aisle access. Currently Aeroflot has B/E Aerospace Diamond seats on their 777s in business class, which are fully flat and in a 2-2-2 configuration.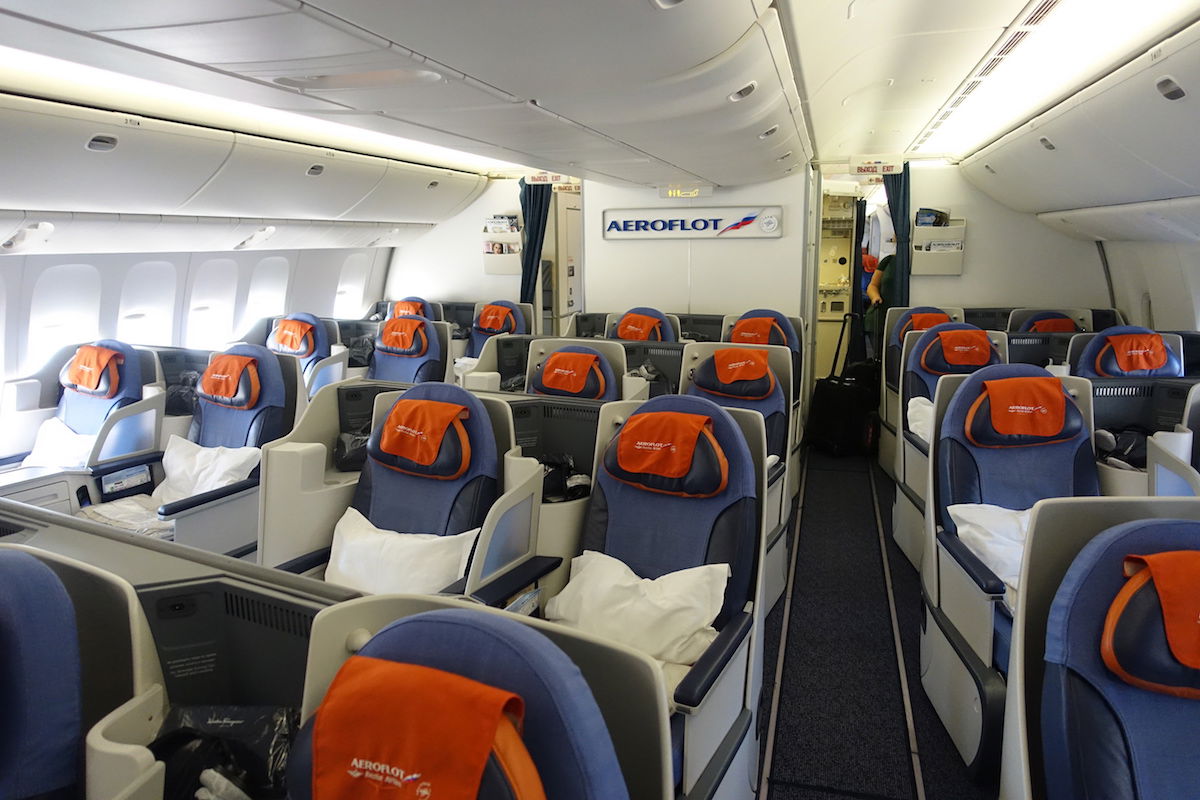 Aeroflot's current 777-300ER business class
Aeroflot will soon take delivery of their first Airbus A350-900. While we don't yet know exactly what kind of seats they'll have in business class, we do know that they'll have fully flat seats with direct aisle access, based on the seatmap.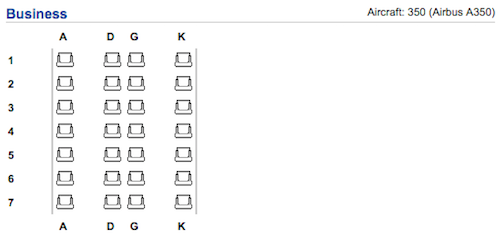 So logically you'd think that Aeroflot would install a similar product on their 777 and A350, though airlines aren't always that logical.
Bottom line
It's fantastic to see that Aeroflot plans on introducing new cabins on their 777-300ERs. As of now we don't know the timeline with which this will happen, nor the exact types of seats they'll use. Regardless, this should be great news, though.
In many ways it's a bit odd that Aeroflot has been taking delivery of 777-300ERs as of a few months ago with these B/E Aerospace Diamond cabins, especially if the plan is to introduce a new product.